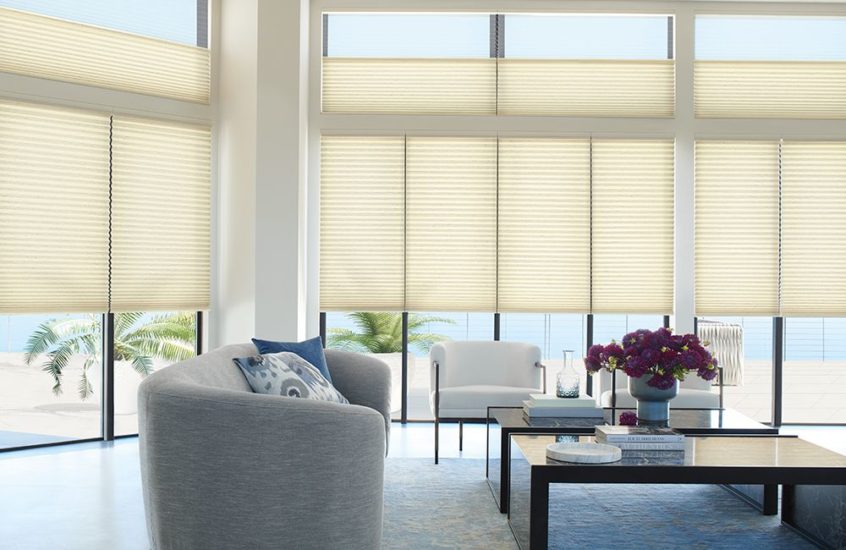 5 Trending Styles of Custom Made Window Treatments
Originally posted on https://www.alexblankfabrics.com/5-trending-styles-of-custom-made-window-treatments/
Selecting the right custom made window treatments for your home is like putting the right flavor of frosting on a cake. With so many options to choose from, it is wise to rely on a professional with design experience to guide you. Let's take a look at five of the most popular styles of custom made window treatments today.
Woven Wood Shades
ALUSTRA® WOVEN TEXTURES® (Woven Wood Shades) by Hunter Douglas
Are you looking for a window treatment that has a whole different kind of vibe to it? Perhaps you should think about getting some woven wood shades. Because of their unique color and texture, they give your space a casual and natural feel. As they allow a bit of light to come through, woven wood shades offer a moderate amount of privacy. Sourced from a variety of materials, woven wood shades add charm and personality to any room of your home.
Plantation Shutters
NEWSTYLE® Plantation Shutters by Hunter Douglas
Although they were originally developed in the 1800s, plantation shutters are not going out of style anytime soon. Highly functional in nature, using this type of custom fit window treatments just make sense. The louvers can be used to control how much light flows into your home, as well as how much air flows into your space when you decide to leave your windows open. Their classic look works well with traditional and modern tastes alike.
Roman Shades
VIGNETTE® Roman Shades by Hunter Douglas
Roman shades provide a streamlined look to a window, as they stack neatly at the top of the window when retracted. This type of custom made window treatment offers a fresh, modern appeal with a very relaxed edge.
According to Architectural Digest, the most critical element of Roman shades is the fabric selection. This is because the fabric establishes the color and pattern, as well as affecting the translucency of the shade. In addition to this, the fabric affects how easily the shade will operate and stack when it becomes retracted.
Honeycomb Shades
Duette® Honeycomb Shades by Hunter Douglas
Also known as cellular shades, honeycomb shades are named after their honeycomb-like appearance. Made from one continuous piece of fabric, they either fold up or roll up along their pleats. Available in a variety of pleat sizes and fabrics, honeycomb shades are offered in varying sheerness options so that you can filter out the right amount of light for your needs.
Flexible in nature, honeycomb shades offer excellent insulation. Basically, they are great for increasing energy efficiency. In addition to this, because they have multiple layers, they work well for promoting privacy and blocking out light.
Solar Shades
DESIGNER SCREEN SHADES (Solar Shades) by Hunter Douglas
Perhaps you enjoy looking out of your windows, but don't enjoy having the heat from the sun making your air conditioner work twice as hard. Maybe you have an amazing view out of your windows, but you don't enjoy the glare from the sunlight. If this sounds like you, solar shades might be right for your situation. These types of custom fabric window treatments block sunlight but still allow you to see outside.
Logically, if you can see outside, solar shades are not providing you with an optimal amount of privacy. If this is of concern to you, designers suggest pairing a solar shade with a curtain that you can close at night. Another aspect to consider is what room you are placing your solar shade in. The best rooms for a solar shade include the living room, kitchen, sunroom or patio and office.
Did you know we provide FREE design services?