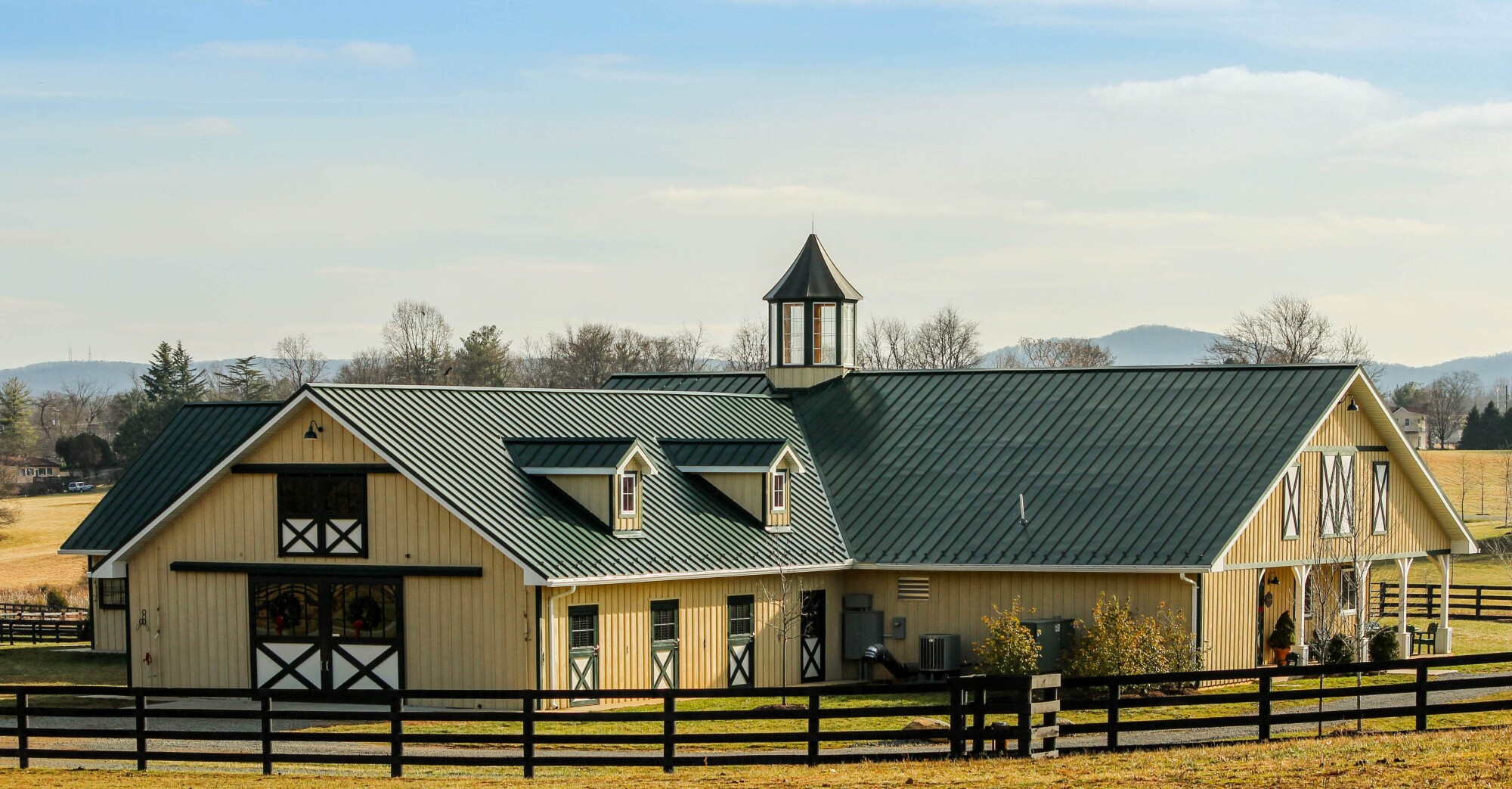 Top 5 Most Popular Curb Appeal Ideas for Ranch Style Homes
Ranch-style homes are the most popular type of home, according to Redfin.
Homebuyers no longer want to buy McMansions or huge homes. They want simple, open, single-story homes.
There are a number of reasons driving this shift. Ranch homes are easier to maintain and more efficient. You don't have to worry about the air conditioning reaching the top floor of the home.
If you're planning to sell your home, you want to capitalize on the hot real estate market and demand for ranch style homes.
You need curb appeal ideas for ranch style homes. Read on to learn the top curb appeal ideas for your ranch. 
1. Modernize the Exterior
Ranch style homes first made their appearance in the 1920s. They were first built in the Southwest part of the United States.
Architects got the inspiration for ranch homes from Spanish-colonial architecture. The intent was to give ranch style homes a modern look against the Spanish-colonial inspiration.
This led to the style becoming popular in California, and they became the architectural style of choice across the country from World War II through the 1970s.
What that means for today's ranch style home is that it's probably a bit outdated. Many homes have enclosed floor plans that let in little natural light. Ranches are defined by their large windows, but that's not always the case.
You don't need to complete a full renovation to update the home. There are a couple of things you can do to modernize the curb appeal of the home.
One of the best curb appeal ideas is to update your front door. If it's an old door made of hollow wood, you can replace it with something brighter.
Instead of a dark door, opt for a door that has glass on either side to allow more light to fill the entryway. Another home curb appeal idea is to paint the door a bright color that stands out.
Do you have bronze or brass hardware on the door? A matte black or steel set of handles gives your ranch home a contemporary look.
It's one of the first things that buyers notice as they enter the home, and it's considered one of the top curb appeal ideas on a budget.
2. Paint the Exterior
An exterior paint job raises curb appeal and the value of your home. It's not a budget-friendly option, but it does deliver a return on investment as long as you choose the right color scheme.
Paint manufacturers named their colors of the year for 2022. They tend to have different shades of blue and green.
These colors are a great fit with craftsman homes, they're not a great fit for ranches. That's because multi-level homes make the colors powerful.
What's the best color for a ranch style home? White. Light colors make the home seem larger than it really is.
Other colors that work well for ranch homes are beige, gray, brown, and other neutral colors.
Since ranch homes have a low profile, these colors make the home stand out without looking strange to potential buyers.
3. Create Colorful Accents
Since your options are limited with the exterior paint colors, you need to find other creative ways to make the home stand out.
Neutral colors and white make it easy for buyers to overlook the home as they examine the home's exterior. Colorful accents can catch the eye and draw attention to the home.
Start with the front door. A white ranch house with a red or yellow door will certainly get the attention of buyers.
Older ranch homes often have dark wood trim and shutters. Replace them or paint them with bright colors that have personality.
Shutters give your home texture, which adds to curb appeal.
Landscaping is another way to add color. Planter boxes underneath windows and colorful plants around the home brighten the exterior.
Mums, lavender, geraniums, and rosemary are just a few examples of plants that add color.
4. Add Lines and Height With Landscaping
Ranch homes are at a bit of a disadvantage because they have boxy designs and they only have one level. It's hard to make them visually stimulating.
Adding curved lines is one way to make the property more appealing. A curved walkway leading to the colorful front door is a way to break up the monotonous lines of the home.
Adding height to the property is another possibility. You don't need to install another floor on the home. A simple project like adding a retaining wall is enough to add height to the home.
Another way to add height and style is an aluminium fence. A white fence around a ranch style home adds curb appeal and gives potential buyers a little bit of nostalgia.
That's a strong emotional pull for buyers and it could be enough to make them submit a substantial offer for the home.
5. Draw Attention to the Porch
About 81% of homebuyers say that a front porch is a must-have or a desirable feature to have in the home.
The vast majority of ranch homes have a small front porch. If you have the budget, expand the porch. Consider an awning to attract attention.
If you don't have the budget, there are still possibilities. Add a railing to the porch or have plants leading up to the porch.
Make it inviting with a porch chair or a small table and chairs with accent pillows. Buyers will want to sit on the porch before they see the rest of the home.
The Best Curb Appeal Ideas for Ranch Style Homes
Ranch style homes are in demand. You can make yours stand out with these curb appeal ideas for ranch style homes.
There are small and simple things that you can do to make your home stand out in your neighborhood. You can take on major projects if you have the time and budget.
No matter what you decide, follow some of these curb appeal ideas and you'll sell your home quickly. Be sure to visit the blog for more lifestyle content today!