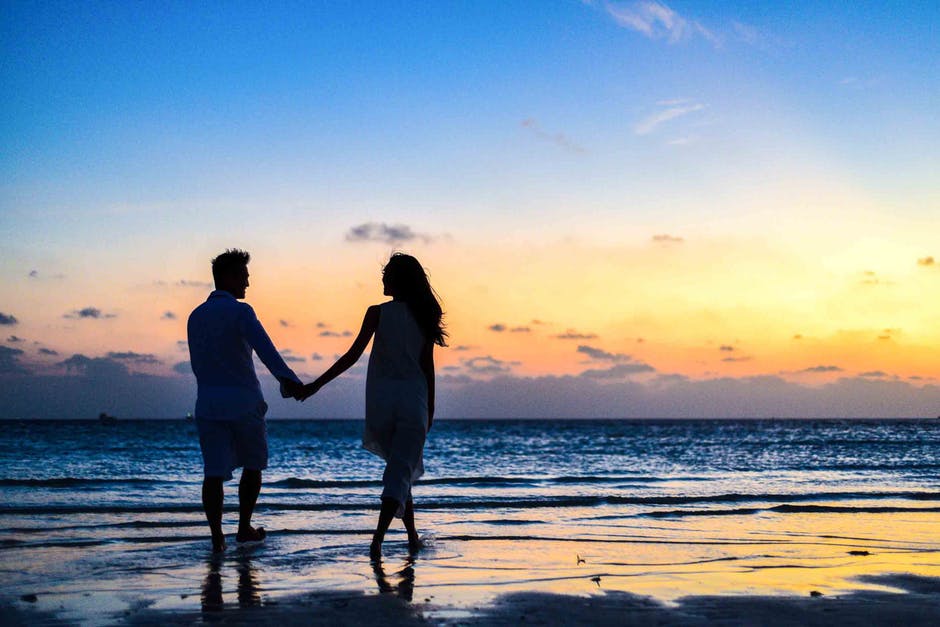 Book Now, Pay Later: The Truth About Third-Party Travel Financing
It's been a year and a half since the COVID-19 pandemic hit, and people are looking to take vacations. However, financial problems can often be a deterrent for planning a trip of any kind.
But there is a way to pay for your trip while staying within your budget. You can use third-party travel financing.
These options allow you to book your trip now and pay over a certain period. However, some remain skeptical about their terms. If you're interested in learning how to finance your travel, continue reading.
What Is Travel Financing?
Travel financing allows consumers to sign up for a payment plan when they're purchasing from a retailer. So you make payments through installments rather than a lump sum.
Automated payments are usually made from your debit card or bank account with a specific frequency. You'll have flexibility in determining how often you want to pay.
Some providers offer 0% APR and have you submit a deposit at checkout. Other providers may have interests rates as high as 30%. So it's essential to check the terms before selecting a payment plan.
How Does Travel Financing Work?
After purchasing a flight or hotel room, you're usually sent to checkout and given different financing options such as:
Pay with a credit/debit card
Pay with a gift card 
Pay through PayPal
However, you'll often see another option suggesting a payment plan through a third-party provider. Once you select that option, you'll get redirected to the loan provider's website, where you'll need to provide some information.
There may be a credit check, depending on your purchase and the loan company. Soft inquiries won't impact your credit score, but hard inquiries will. So the information you provide will determine your eligibility.
Is There An Advantage Of Using Travel Loans?
Yes, there is. The primary purpose behind these options is to give consumers the chance to travel at more affordable rates.
How many times have you wanted to visit a country like Spain? What deterred you? The upfront costs.
With payment providers like Klarna and Uplift, you can lock in vacations at a budget-friendly cost before prices rise. Also, these providers may offer better financing rates than when you pay with your credit card.
Can You Travel Anywhere Using Travel Financing?
Most third providers work with various travel companies. However, they will vary depending on who you're traveling with.
For example, Uplift works with companies such as United and Royal Caribbean. On the other hand, Affirm works with travel partner websites like Expedia, where you can book your travels on their website.
However, you can also customize your vacation plans and apply for the loan directly through a provider's website. Once you're approved, you can pay with your vacation with the loan.
For example, you can apply for the Plenti Holiday Loan directly from their site, and you'll be approved in minutes. It's no extra hassle to you, so why not give it a try?
How Can You Apply for a Loan?
Each company may have different procedures as you're applying for a loan. As we stated above, some providers may perform credits checks to determine your eligibility.
Others may not perform a credit check, but you may have a higher rate depending on your credit score.  Your application is integrated with its travel partner websites to share data about your payment history and other information.
Once the check is completed, you'll get a decision. Upon approval, you'll be given the terms and conditions of your payment plan.
What Factors Help Loan Qualification?
For most travel financing plans, your credit is a huge determining factor for your acceptance. Having a lower credit score may get you a rejection. Even if you don't get rejected, the repayment can be higher than intended.
However, having a higher credit score will likely result in acceptance of your application. Companies want to ensure that the person they are lending can afford the repayments over the loan's term.
Other companies may grant you an acceptance without performing a credit check. But they may have different conditions, such as making full payment a certain amount of days before your departure.
What If You Don't Want to Use Travel Financing?
Understandably, you may still be skeptical about using travel financing. It is a form of "debt" that you're taking on for a certain amount of time.
So it's imperative to make sure that you can afford the repayment schedule, so your credit isn't affected. However, if you want to plan your vacation and pay for it the old-fashioned way, here are some suggestions to help out.
Narrow Down Your Choices
The world is an incredible place, and there are so many places that you'd like to visit. However, you'll need to be realistic about your budget.
Make a list of places you'd like to visit and figure out the costs of each. In your plan, ensure you include expenses for:
Airfare/Rental car
Accommodation
Food
Tourist activities
Think about what you want to do on vacation. If you're there to relax and the distance is driveable, why not cut costs on flights and rent a car?
Or, if you're going on an exploratory vacation, consider using cheaper accommodation. Cutting costs in some areas can help tailor your holiday into a better experience.
Pick Future Dates
Once you've decided on locations, pick some future dates that will allow you to save money. With a target in mind, you'll know how much time you have to set aside cash before your trip.
Saving for a vacation can be challenging. However, you can practice saving in various ways.
First, use the help of a budgeting app to help you take a close look at your expenses. What are you paying for that you don't currently need? Removing subscriptions from services can help free up the extra money you need to save.
Next, create a monthly automated payment system into a separate saving account. It'll keep you within a specific budget, ensuring that your vacation savings are building and you're still able to live off your current funds.
Select a Place Within Your Budget
Once all of your funds are saved up by the appointed time, choose a place within your budget. Everything has already is planned out, so now all you need to do is pay and enjoy your vacation.
It may seem enticing to stretch your budget limits if prices are off by a few dollars. However, following your structured plan is essential, so there are no financial hiccups throughout your travels.
Travel at Less Popular Times
If there's a place that you have your heart set on, but prices are still high, try traveling at a less popular time. Depending on the location, costs tend to be higher during different seasons.
It stems from the number of tourists that frequent the area at times. So a vacation spot that wasn't in your budget in the summer may be affordable in the fall. See what your budget allows and adjust accordingly.
Are There Any Other Concerns Regarding Travel Financing?
Again, it's essential to remember that travel financing is a debt you'll pay back over a certain period. However, although these payment plans are flexible, don't get caught in the trap of using them often.
You may get lured into the trap of buying a vacation you can't afford, which could negatively impact your finances. Although you're not spending the money now, you may not have it at a time when you need it because of the payment plan.
Also, before selecting a third-party provider, you'll need to consider cancellation fees. Life, unfortunately, throws circumstances in the way, which may cause you to cancel or amend your trip.
However, if you booked your trip with a travel financing option, it can be tough to get your money back. Even if you do get a full refund, you'll still have to pay some of the interest on the loan.
Now You Know About Third-Party Travel Financing
Travel financing can be an efficient way to travel the world. You'll be able to pay for vacations through a payment installment plan, mitigating high upfront costs.
However, you need to make sure you can take on the additional debt. So consider our tips above before selecting a third-party provider to ensure a payment plan is the best option for you. 
For more travel-related insight, feel free to check out some of our other posts.