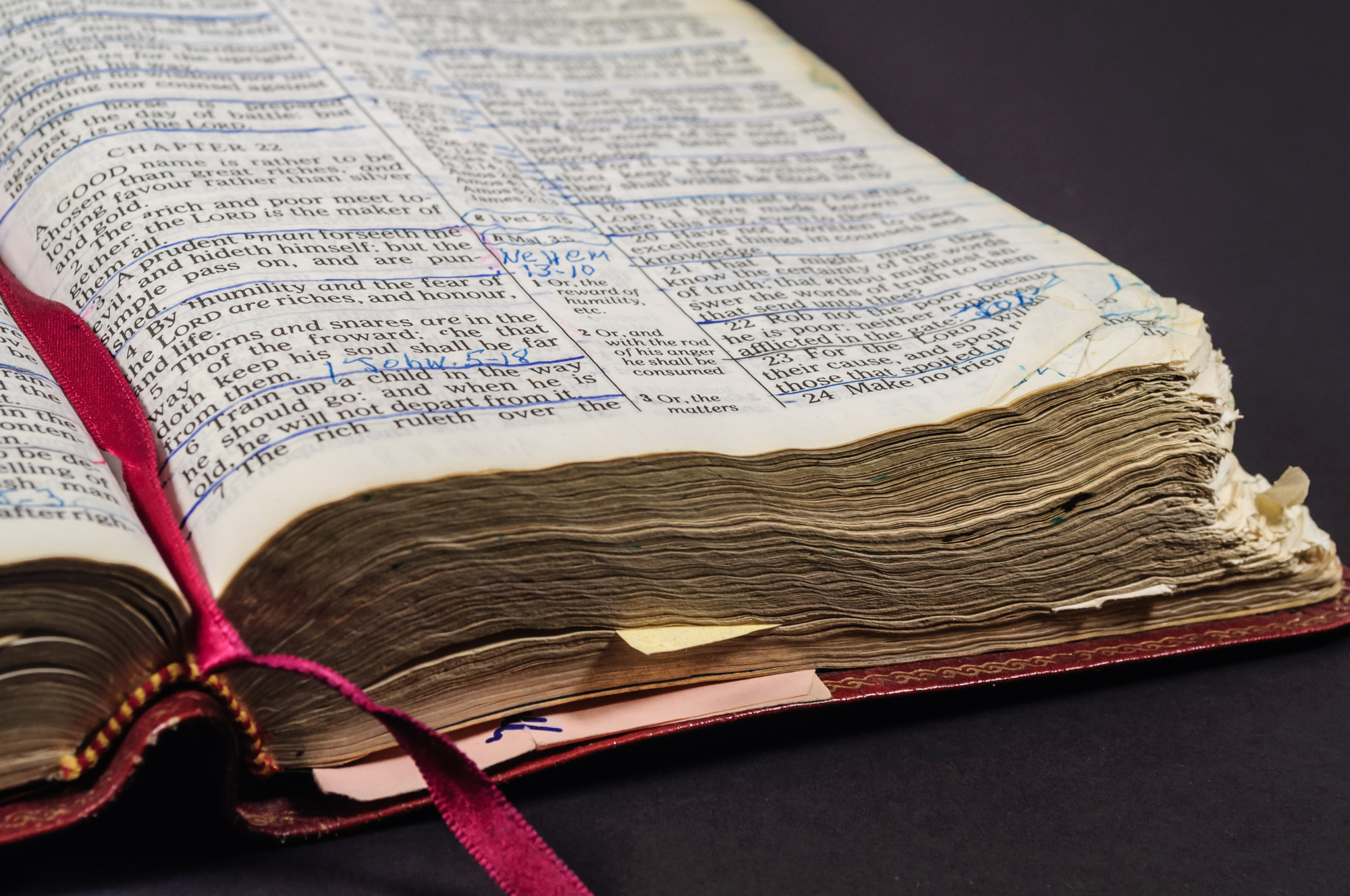 Top 15 Bible Verses About Writing for Those Who Love Writing Their Journeys
There are some people who are just born to be writers. They don't have to spend very much time trying to find their true calling in life, because they know in their hearts of hearts that they were put on this earth to write.
Do you feel as though writing is your calling? If so, you should get into the habit of writing as often as you can. You should document the different journeys that you take throughout the course of your life and share them with the world.
There are a lot of Bible verses about writing that will help make this possible. When you keep these Bible verses in mind while writing, you'll transform yourself into a better writer and do an even better job writing about your journeys than you would otherwise.
Here are 15 Bible verses about writing for those who love writing their journeys.
1. Philippians 4:13
The Verse: "I can do all this through him who gives me strength."
From the outside looking in, writing looks like a pretty easy job. You sit down at a computer, bang away at your keyboard for a few hours, and have a great story written down at the end of it.
But as anyone who writes for a living will tell you, it's not that easy! It takes a lot of hard work, dedication, and creativity to put pen to paper and create something worth reading.
There are many writers who get frustrated throughout the writing process and want to give up due to things like writer's block. This is one of the many Bible verses about writing that will help them push through the frustration and put together a great piece of writing.
2. 2 Timothy 2:15
The Verse: "Do your best to present yourself to God as one approved, a worker who does not need to be ashamed and who correctly handles the word of truth."
One of your jobs as a writer is to write about things as you see them. You're in charge of looking at the world and writing down the truths that you witness.
God has given you a gift, and it's your responsibility to use it wisely by keeping truth in everything you write. You should work as hard as you can to get God's approval by only writing what you know to be true in your stories.
3. Isaiah 40:8
The Verse: "The grass withers and the flowers fall, but the word of our God endures forever."
The words that you string together as a writer matter. They're not going to wither away like some grass or die off once the winter comes around. They're going to stick around forever in some capacity once you've created a story about your journeys.
Keep that in mind when you're working on your stories. They should be important enough to stand the test of time.
4. Ephesians 2:10
The Verse: "For we are God's handiwork, created in Christ Jesus to do good works, which God prepared in advance for us to do."
If you truly believe that your calling is to write and that God put you on this Earth to serve him as a writer, keep that in mind at all times when you're writing!
God has prepared you for writing and everything that comes along with it. So even when times get tough, you need to continue moving forward and writing to the best of your ability.
5. Psalm 32:8
The Verse: "I will instruct you and teach you in the way you should go; I will counsel you with my loving eye on you."
There will inevitably be times when you don't know which way to go next with your writing. You'll be confused about what to write and which journey to document.
Have faith in God and trust that he will lead you in the right direction. He will offer you the motivation you need to make your next move in due time.
6. 1 Corinthians 15:58
The Verse: "Therefore, my beloved brothers, be steadfast, immovable, always abounding in the work of the Lord, knowing that in the Lord your labor is not in vain."
There will also be times when you don't think the stories you're writing matter much. They won't feel as important as they should be to you.
Rather than dwelling on it and beating yourself up over it, know that the work you're doing is more important to God than you could ever know.
7. Proverbs 15:23
The Verse: "To make an apt answer is a joy to a man, and a word in season, how good it is!"
As a writer, you should strive to use some of your work to provide people with important answers to questions they might have about life, religion, spirituality, and God. When you're able to provide them with good answers to their questions, it will make you feel good, both as a writer and as a person.
If you struggle to find the right answers for your writing, don't fret. You can learn important lessons at a place like the Burbank Bible Teaching Church that you can incorporate into your writing.
8. Ephesians 6:7
The Verse: "Serve wholeheartedly, as if you were serving the Lord, not people."
When you're writing your journeys and sharing stories about your faith, it might feel like you're serving your reading audience. But in reality, you're serving God. So do your absolute best to serve him well.
9. Proverbs 16:3
The Verse: "Commit your work to the Lord, and your plans will be established."
Much like the previous quote, this is another one of the Bible verses about writing that stresses the importance of committing yourself to your calling. As long as you're willing to work as hard as you can at writing, God will reward you and establish great plans for you.
10. Proverbs 3:3
The Verse: "Do not let kindness and truth leave you. Bind them around your neck. Write them on the tablet of your heart."
Kindness and truth are two things you should always have in the back of your mind when you're writing down your journeys. As long as you provide people with both in your writing, you shouldn't have any problem connecting with them and pleasing God.
11. Romans 12:11
The Verse: "Never be lacking in zeal, but keep your spiritual fervor, serving the Lord."
If you feel writing is your calling, act like it! Bring an unprecedented amount of enthusiasm to your writing each and every time you sit down to write.
Just don't forget to bring that same level on enthusiasm to praising and serving the Lord, too.
12. Proverbs 16:9
The Verse: "In their hearts, humans plan their course, but the Lord establishes their steps."
You might think you have it all figured out as a writer and know where your writing is going to take you next. But the truth is that you have no idea where God is going to lead you.
Sit back and allow the Lord to lead you in the right direction. Follow the steps he sets out for you, and you will enjoy more success as a writer than you ever could have imagined.
13. 1 Peter 4:10-11
The Verse: "Each of you should use whatever gift you have received to serve others, as faithful stewards of God's grace in its various forms.  If anyone speaks, they should do so as one who speaks the very words of God. If anyone serves, they should do so with the strength God provides, so that in all things God may be praised through Jesus Christ. To him be the glory and the power forever and ever."
You're not just writing down random thoughts that pop into your head when you're writing on behalf of the Lord. You're writing thoughts that come directly from the gift God has given to you.
Remember this when you write. Your words have power and are designed to help you serve God faithfully.
14. Hebrews 10:24
The Verse: "And let us consider how we may spur one another on toward love and good deeds."  
Did you know you can make the world a better place with your writing? By encouraging others to love one another and to do good, your writing has the power to make a real difference.
15. Romans 8:28
The Verse: "And we know that in all things God works for the good of those who love him, who have been called according to his purpose"
If your heart is in the right place and you truly believe in God and keep your faith in him, God will reward you. He will let you live out your calling and use you to bring others closer to him.
Commit These Bible Verses About Writing to Memory
All throughout the Bible, there are verses in which God instructs various people to write things down. It's clear that God understands the importance of the written word and the power it can have.
Today, he continues to use the written word by giving different people the gift to write. These Bible verses about writing illustrate how you can use that gift to carry out God's will through your words.
Would you like some more specific advice about writing about your faith? Take a look at this guide for Christian bloggers on our blog.