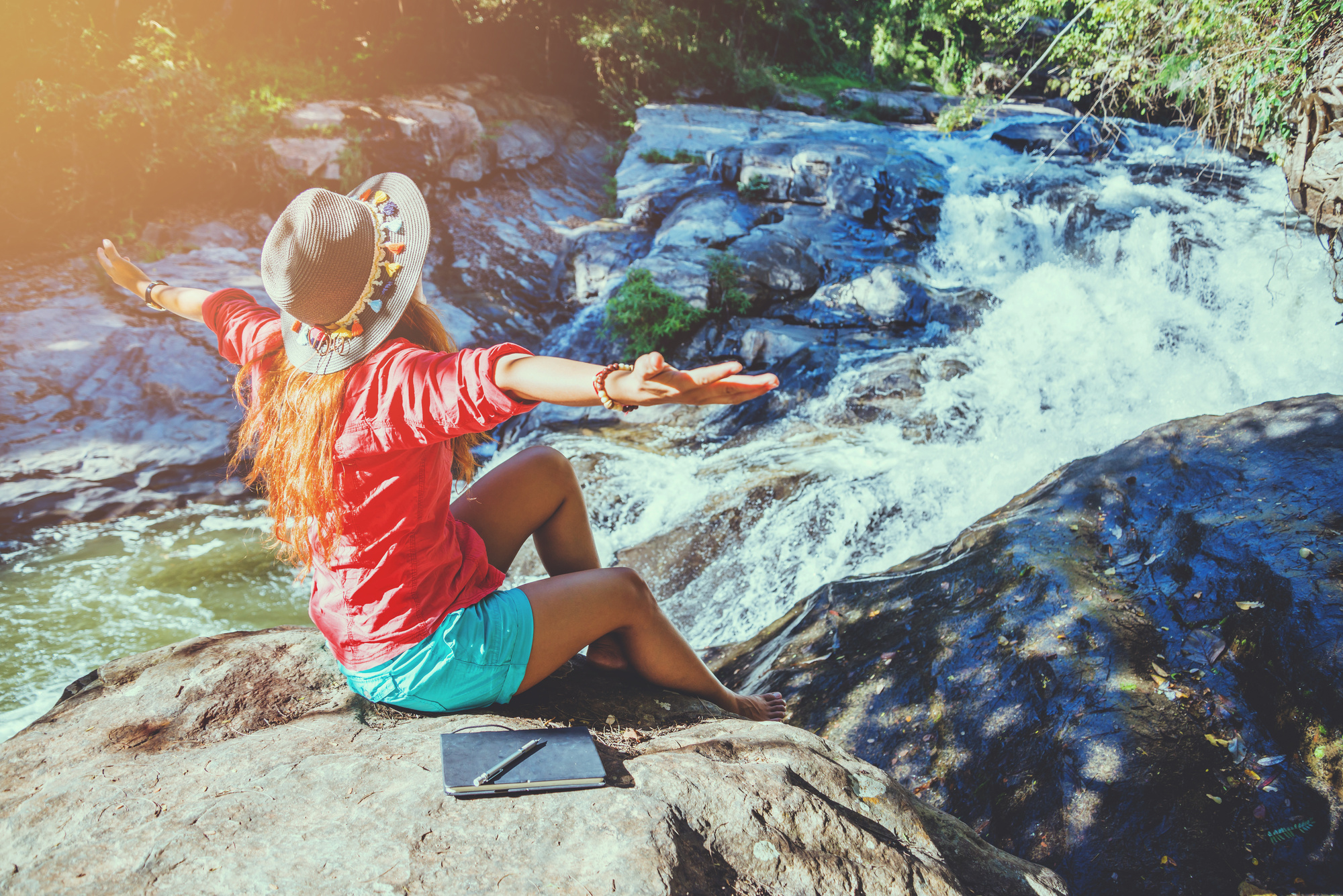 How to Tell Compelling Stories as a Travel Writer
Do you fantasize about visiting exotic locations and getting paid to write about them? If so, you have competition. The projected job growth for travel writers is only expected to be about 2% through 2024.
This means if you're determined to have a go at this niche you need to make your writing stand out, beyond impeccable spelling and grammar. The best travel writers out there know how to tell a story that captivates their readers.
Read on to learn how you can become a great travel writer with interesting stories to tell.
Always Write in the First Person
The enjoyment of travel is a very human experience, which means you should strive to make a personal connection with your readers. One of the best ways to do this is to always write your articles in the first person.
This not only makes it obvious that you've visited the location you're writing about first hand, but it makes your audience feel like a trusted friend is speaking to them.
Travel writers differ from usual journalists in that they usually have personal opinions to share. By contrast, writing from a third person perspective makes you sound way too objective and distant from your readers.
Avoid Cliches
Most people can name some common travel phrases off the top of their head, such as bustling boutiques and sweeping views. Try to avoid using tiresome cliches as they are formulaic and can bore your audience.
Come up with different ways of describing things instead.
Travel writing should be almost conversational as if you're telling a friend about your latest adventure.
Provide Insider Information
Good travel content should always inform. When people are interested in visiting a destination, they want to know about the best affordable hotels to stay at, the best times of the year to avoid crowds, how to save money on public transportation and more.
In other words, they want insider tips; tactics on saving time and money that not too many other people may know about. If you discovered how to score a free London bus pass or found out that visiting the Colosseum at night is less touristy, definitely include this information when writing about a location.
Knowing the inside scoop will make you sound more like a local. You'll also come across as a trusted source.
The Paris Guy is one such travel writer that offers tips on how to avoid lines at common Paris tourist attractions.
Write About Unique Attractions and Locations
The same old tourist traps have been covered thousands of times by travel writers. Instead, consider focusing on or highlighting niche attractions and locations that not many people have visited or may think of traveling to.
Sometimes the most interesting places can be found in small towns or villages that have as much to offer as big cities. Hidden or quirky tourist attractions and unique restaurants and shops will appreciate the free PR.
Keep Reading and Learning
Reading travel magazines, books, and newspaper articles will help launch ideas about new places to visit while also teaching you how to keep your own writing fresh. You may also want to visit travel expos and seminars to learn about new destinations and get the inside track on travel tips and new hotels.
Meetup groups that focus on travel, whether local or international, can also provide you with story ideas to pitch to travel editors.
Start a Blog
One of the best ways you can add credibility and writing samples, particularly if you're a new travel writer, is to start your own travel blog. It doesn't matter if you begin by covering attractions within a day's drive of your residence or sharing travel clothing tips; it will give you a chance to practice travel writing and get better at it.
It helps if your blog focuses on something specific. Maybe you love to visit old diners and other vintage American attractions, or you're really into visiting glamping locations. Or perhaps you have a knack for discovering the latest travel gadgets or sampling authentic local cuisine on trips.
Whatever your specialty, it should be something that you're really passionate about. This will make updating your blog something you look forward to.
With time and the right content, you should begin attracting an audience and enough traffic to help monetize your website.
Leverage Social Media
If you're serious about starting a travel writing career, active social media channels are a must. Besides using them to post photos from recent excursions, they can help you connect with magazine editors and industry contacts.
You don't have to have a presence on every social media channel, but whichever ones you choose aim to post updates regularly. Try to engage your followers in conversations.
Social media is also a great place, of course, to share blog posts and travel articles you've written.
Don't Give Up
You can't expect every editor you pitch a story idea to get back to you. The key to successful freelance travel writing is to keep actively pitching and never give up.
Try not to take rejection or the lack of a response personally.
Perseverance is the key to any form of successful writing. Keep hustling, reading, and learning as much as you can about travel writing and you're bound to receive agreements to publish your pieces.
Are You Ready to be a Travel Writer?
Being a travel writer can be a very rewarding gig, whether you want to do it full-time or to supplement your regular income. There's nothing like exploring the world and everything it has to offer and then sharing your experience with others.
To start becoming a better travel writer, check out our numerous travel and leisure posts. They're sure to spark some ideas for places to visit and write about as well as inform you of how to be a better and smarter traveler.