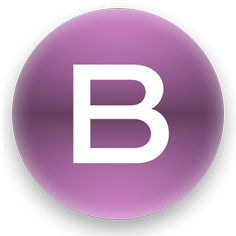 Blush Spa's Facials are Great for Skin Rejuvenation
Blush Spa offers non-surgical procedures to rejuvenate your skin. The Million Dollar Facial is clinically proven to tighten, firm, and brighten those fine lines and wrinkles that have you feeling down about your appearance. Microneedling, dermaplaning, lymphatic massages, and hyaluronic acid masks work together to get your desired results. Visit https://blushspa.ca/ to learn more. 
FOR IMMEDIATE RELEASE
Port Elgin, ON, 16 September 2022— Searching for non-surgical procedures for skin rejuvenation has never been easier. Blush Spa performs non-surgical facial rejuvenation and skin-tightening procedures that can help you feel like a brand-new person.
Blush Spa's facials are clinically proven to tighten, firm, and brighten your skin after just one application. The Million Dollar Facial involves cleansing, toning, dermaplaning, and microneedling. It also includes lymphatic massages and hyaluronic acid masks.
"Microneedling is a non-surgical cosmetic procedure that can help diminish wrinkles and acne scars while rejuvenating the skin," says a spokesperson for Blush Spa. "Small needles prick create small wounds on the skin. Your body notices these needle pricks and it encourages collagen production to repair these injuries. As a result, your skin is firm and evenly-toned."
First-timers may be wondering if getting a facial will hurt. You may experience some discomfort due to how much friction your skin just went through.
How often should you consider getting a facial? It's recommended that you get facials once a month. This is the amount of time that it takes for new skin to develop.
How should you care for your face after a facial? Your therapist will use a moisturizer to calm down the inflamed skin while you heal. Unfortunately, there isn't much that you should do while your skin is healing after a facial.
Chemical peels and botox are other options that you might consider to help reduce fine lines and wrinkles. Visit Blush Spa's homepage for more information on all of the services available to their clients.
About Blush Spa: As a graduate of Conestoga College and the Canadian Medical Aesthetic Institute, Laura Townsend earned her stripes working in high-end luxury medical spas. Eventually, she was sought out by prestigious plastic surgeons to lead their medical aesthetic departments. Laura was given the opportunity to attend the most prestigious and advanced training programs throughout North America. In 2019, Laura used her wealth of knowledge to open Blush Spa. After doing a ton of research, she discovered her beloved Million Dollar Facial line. The goal was to provide her clients with safe, minimally invasive, medical-grade products.
Contact Information:

Name: Laura Townsend
Organization: Blush Spa
Address: 589 Catherine Street, Suite 4, Port Elgin, ON NOH 2C1, Canada
Phone: (519) 389-4270
Website: https://blushspa.ca/
Email: [email protected]
Originally posted On: https://syndication.cloud/blush-spas-facials-are-great-for-skin-rejuvenation/