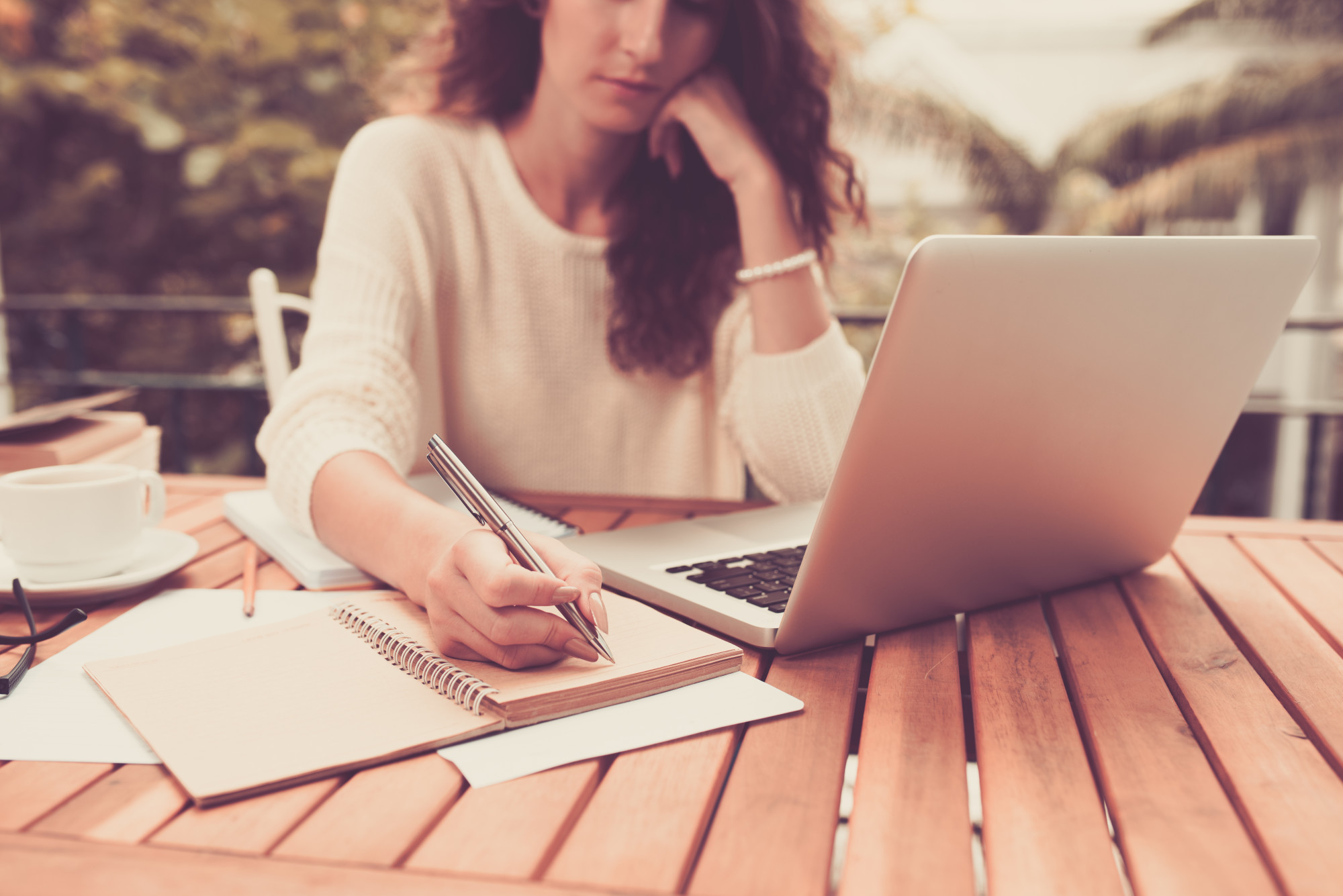 The Top Tips And Tricks For Book Publishing: How To Get Your Work Published
Back in 2017, the number of self-published books topped the 1 million mark for the first time. That same year, the number of ISBNs issued rose 28% compared to the previous year.
Whether you decide to self-publish or choose a traditional publisher is up to you. Either way, having a few book publishing tips and tricks in hand can help you streamline the process. Ready to send your book out into the world?
Here's everything you need to know for getting a book published. 
With these tips, your book can hit the shelves and start thrilling new readers.
3 Paths for Getting Published
Before you get published, you need to determine which route to take. 
First, there's the traditional publisher route. Many writers choose to use a traditional publisher when publishing a book. For most writers, this is the big book-publishing dream.
The publisher will pay you for the right to publish your work and also assume all costs. The publisher will pay you an advance and royalties.
However, to work with a traditional publisher, you need to persuade them to accept your work first. You'll likely need to deliver an effective pitch or query letter with your manuscript. 
Your second option is to hire a service that will help you through the book publishing process. 
These services range from cheap to expensive. Either way, these companies will charge you a fee for their help.
The third option keeps you in control. With self-publishing, you act as the publisher. You can hire the help you need to publish, sell, and market your book.
For example, many writers are choosing to work with Amazon and other major retailers.
Throughout the rest of this book publishing guide, we'll focus on the first route: working with a traditional publisher. 
4 Steps for Getting Published
According to Google Books, more than 130 million unique titles have been published since the advent of the printing press. How do you add your book to the list?
1. Determine Your Genre
The first step to publishing a book (after writing it, of course), is to determine your genre. Novelists, or fiction writers, will need to follow a different route than a nonfiction writer. 
Novels & Memoirs
For novels and memoirs, have your manuscript completed before you approach an editor or agent. If you're excited about your idea or partial manuscript, that's okay! However, it's important to have a finished manuscript ready at this point in the game. 
Popular sub-genres for novels include:
Young adult
Crime
Thriller
Science fiction & fantasy
Women's fiction
Mystery
Historial
Erotica
Romance
Then, look for writing critique groups or a mentor. They can offer you unbiased, constructive feedback. From there, start revising!
Don't feel put off if you have a lot of revisions to make. That's normal. After all, you want to make sure your novel is polished before it heads out into the world.
Are you confident you're submitting your best work?
Many first-time authors make the mistake of rushing the process. There's no reason to rush. Take your time and send out a book you're proud of.
Nonfiction
For most nonfiction pieces, you don't need a completed manuscript.
Instead, write a book proposal. A proposal is essentially a business plan for your book. It should convince a publisher to contract and pay you to write the nonfiction piece.
Some of the most popular nonfiction sub-genres include:
Business
Health/medicine
Self-help
Travel
History
Biography/autobiography
Performing arts
Humor
Reference
With nonfiction, research is essential. Make sure to research the market for your idea before drafting a proposal. Start by looking for other titles that would compete with yours.
Make sure your book is unique. How do you stand out from the crowd?
At the same time, you don't want to break all the rules of your genre.
Match-making
It's important to know that not all books are suitable for one of the "Big Five" New York traditional publishers. The "Big Five" includes Penguin Random House, Harper Collins, MacMillan, Simon & Schuster, and Hachette. Usually, books that appeal to a "Big Five" publisher include:
Fiction: romance, erotica, crime, mystery, thriller, fantasy, young adult, science fiction
Nonfiction: nonfiction pieces that have a strong hook or concept, anticipated to sell between 10,000 and 20,000 copies
Books that are difficult to sell include:
Literary and experimental fiction
Memoirs with common storylines
Nonfiction books by authors who lack experience or visibility
Books that exceed 120,000 words
Poetry, essay collections, or short stories, unless you already have a following
As you work on publishing a book, it's important to consider which publisher is the best match for your piece.
2. Find Publishers & Agents
Now that you've determined your genre, research which publishers or agents accept your type of work. Many New York publishers don't accept submissions unless you have an agent. You can use one of these resources to find agents as well as publishers:
Dutrope.com
PublishersMarketplace.com
AgentQuery.com
QueryTracker.net
WritersMarket.com
These resources can tell you what kind of work an agent represents and the publisher who purchased the book.
You can also work with UI/UX design agencies to help you develop a strong website. That way, you can build your audience and credibility before reaching out to an agent.
3. Prepare & Submit
Part of the book publishing process is to submit your work. Many agents and/or publishers will ask for:
A query letter
A synopsis of your novel
A nonfiction book proposal
A novel proposal (possibly your query letter, synopsis, and first chapter)
Sample chapters
The query letter is essential. Your query letter sells your book and attempts to persuade an editor or agent to request the full manuscript.
Make sure to check each agent's or editor's requested materials. Some don't accept queries, while others have word count limits.
Once you've gathered the right materials, send them out!
Make sure to give everything one last read-through before you send it to avoid typos.
Bookmark It: Book Publishing Tips & Tricks
Ready to start your book publishing journey? With this guide, you have everything you need to make your mark on the literary world.
Check out the Writing section of the blog for more tips.