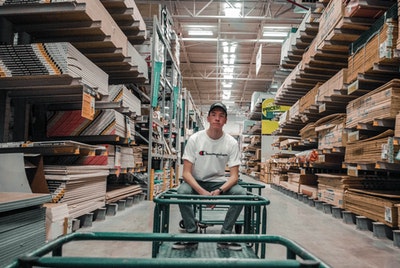 The Role of Warehousing in Logistics
There are close to 19,000 warehouses across the United States. That number is only going to grow as more businesses go online.
You might look at a warehouse as a place to store inventory. It plays a significant role in your business. It can often determine the success or failure of a business.
Do you want to know about the role of warehousing in logistics?
Read on to discover the importance of warehousing in the logistics process.
A Brief Look at the Entire Supply Chain
To fully understand the role of warehousing in logistics, we have to look at where it fits within the overall supply chain.
The supply chain starts with a product supplier. You have a manufacturer to produce the product.
The manufacturer sends the product to a warehouse, whether it's owned by your business or you use a 3PL (third-party logistics) vendor.
The warehouse receives the product and stores it. When a customer places an order, the warehouse retrieves the product, packs it, and ships it out.
The customer receives the product. They may choose to return the product to the warehouse if there are issues. In that case, the warehouse receives and restocks the returned items.
Warehousing in Logistics
The warehouse is responsible for a number of things in your business. Product storage and customer service are major parts of your business.
Customers expect fast shipping. The proximity of the warehouse to customers determines the amount of time it takes for products to get to them.
That's why Amazon has 110 warehouses in the U.S. with 33 more on the way. Amazon's Prime program promises two-day delivery. You can't have that if you have one warehouse that's far from most of your customer base.
Warehousing gives you a secure place to store your inventory. The storage space should be adequate. Boxes piled on top of one another could damage products.
That ends up becoming a customer service issue and a loss for your business.
How to Improve Supply Management With Warehousing
It's not only the strategic location of warehousing that matters to your business. How the warehouse gets managed often determines the quality of the supply chain.
A warehouse that's unorganized makes it difficult to access products. There aren't systems for receiving stock, storing inventory, or processing orders.
That causes delays in locating and shipping products. You can speed up the process by using automated mobile robots in your warehouse.
That allows staff to devote more time to receiving and stocking shelves. The warehouse becomes more efficient.
Supply Chain Management With Improved Warehousing
Warehousing is so much more than product storage. It plays a crucial role in the supply chain. Warehousing in logistics is the central point for receiving products and sending them to customers.
Without a fully functioning warehouse, products arrive broken or late to customers. That becomes a major customer service issue.
Keep your customers happy and loyal. Invest in warehousing solutions to be more efficient. Check out the other articles on this site for business ideas and marketing tips.