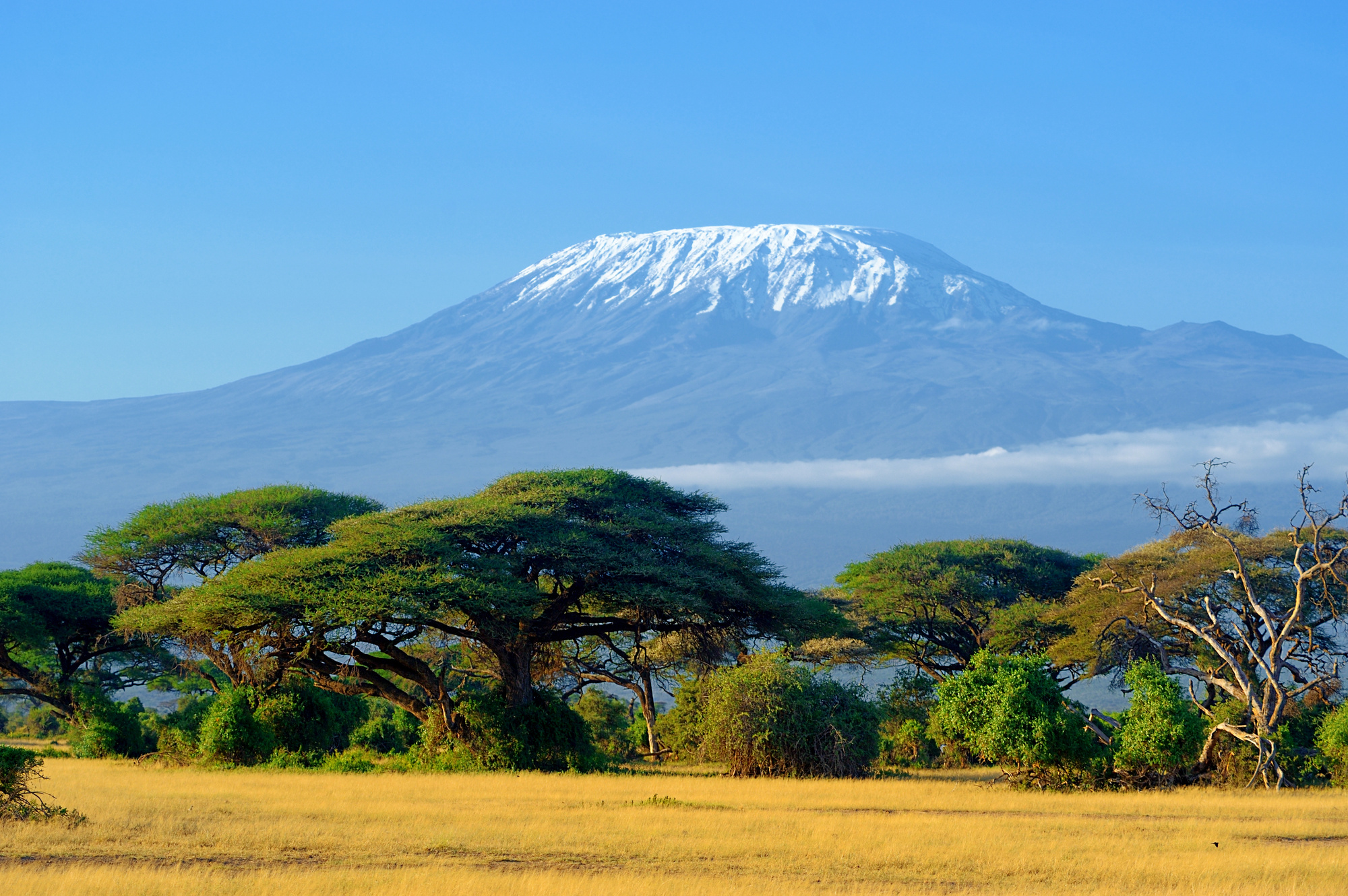 10 Unforgettable Things To Do In Tanzania
So you're planning an exotic journey to East Africa. Great. Perhaps you're comparing places to go. This article should help you with that, because there are so many things to do in Tanzania.
Tanzania is one of the longest-inhabited locations on earth. It's the cradle of humanity and home to the most fascinating exotic wildlife in the region.
While the safaris are the biggest tourist attraction, there are many other things to do and see in Tanzania. Whether you like adventurous hikes, natural curiosities, or relaxing on beautiful beaches, this beautiful country on the African east coast has something for you.
Here are ten unforgettable things to do in Tanzania.
1. See the Wildlife in the Serengeti
A wildlife safari is an essential to a great Africa trip. Tanzania is the perfect place for this.
Drawing its name from an old Maasai word meaning "endless plains," Serengeti National Park covers more than 5,000 square miles.
It's the home of some of the most exotic wildlife in the world. The landscape and beautiful sunsets are just as majestic. Make sure to bring a camera.
This place will offer some of the best chances to snap a picture of lions, wildebeest, and zebras.
It's the most lively between June and September. Each year, more than a million wildebeest cross the plains to find greener pastures. Thousands of zebras and gazelle take the same journey. The predators follow in their steps.
It's the least rainy time of the year as well. You can camp out and wait for the migration with certain tours.
It's a vibrant place all year though. With leopards, cheetahs, lions, and elephants living here, there is no bad season to visit the Serengeti.
There's a vast selection of different tours, there's something that fits everyone. Whether you prefer relaxing on the beach or trekking and climbing where others don't go, the Serengeti won't disappoint.
2. Climb Mount Kilimanjaro
Right on the border against Kenya, you find Mount Kilimanjaro. Climbing it is among the most adventurous things to do in Tanzania.
It's a big tourist draw with around 35,000 visitors attempting the hike each year. However, it's not overcrowded. And it's still an adventure to be proud of. Not everyone makes it all the way.
It's a six-day hike for the average person, and you won't need any special climbing equipment. Just bring proper clothing, food, water, and an adventurous attitude.
Get ready for some amazing views. You'll encounter five unique climates as you ascend toward the top of the world's tallest free-standing mountain.
At 19, 340 feet, you can feel rightly proud of reaching the highest peak in all of Africa.
Don't miss out on this adventure of a lifetime. Find your best Kilimanjaro climb cost today.
3. See the Wonders of Nature in Ngorongoro Crater
This is the biggest unbroken caldera in the world. It's around 12 miles across, with 102 square miles of bustling, open grassland. There's a high wildlife concentration all year, with more than 30,000 animals.
You can find those rare black rhinos here, as well as pink flamingos. And the world's highest lion population density. Almost any species of wildlife native to East Africa can be found here.
It's a good spot to look for the "big five" of African wildlife – a lion, an elephant, a leopard, a rhino, and a buffalo. If you want to stay longer to see more wildlife, there are lodges and campsites where you can spend the night.
The Ngorongoro Conservation Area is close to the Serengeti. So if you're into wildlife, you can do them in close succession.
4. Get a Taste of Local Urban Life in Arusha
In Arusha, located in the north of Tanzania, you can experience what city life is like in the country.
The city sits at the foothills of Mount Meru, surrounded by vast fields of corn, beans, coffee, and wheat. You can buy this cheap, fresh local produce in markets throughout town.
The cultural center hosts African art and culture exhibits. Escape the city atmosphere for a while, soak in the local culture, have a coffee on the terrace. It's a good place to purchase a souvenir or two.
5. Visit Some Prehistoric Sites
The great rift valley ranges all the way from Lebanon to Mozambique. It runs through Tanzania. This rift is where human life is believed to have begun.
At Isimila Gorge, close to Iringa, you can look at stone age tools from almost 100,000 years ago. There's also a collection of fossils of extinct animals.
Olduvai Gorge, also known as the cradle of civilization, is also found in Tanzania. This is where the Leakeys found remnants of the oldest known human species.
This find, dating back 3 million years, is how we learned that humans evolved in Africa.
6. Ride a Ferry to Zanzibar
Zanzibar is a popular destination for relaxing on beautiful beaches and exploring local culture. It's famous for its historical areas, spice markets, and beautiful nature.
One of the most popular places on this island is the UNESCO World Heritage site of Stone town. You can explore picturesque, narrow, winding streets through bazaars and past old mosques.
You can also find the house where Queen frontman Freddy Mercury grew up, and have a drink at Mercury's bar.
This place has a lot of history, having been a key trading hub for both spices and slaves. The old fort and the night market offer a glimpse through the centuries.
7. Dive around the Spice Islands
Zanzibar isn't just beautiful on the surface. Beyond the sandy beaches, under the turquoise water, is another realm of beauty. This is true for many islands in the region.
The Spice Islands are considered the best area for diving and snorkeling in East Africa. So you have calmer options when Zanzibar gets crammed full of tourists during high season.
Pemba island is a popular spot to enjoy this Indian ocean underwater experience. It's close to Zanzibar but less crowded.
It's an ideal spot to explore marine life and beautiful coral reefs.
8. Visit the Chimpanzees in the Mahale Mountains
The Mahale Mountains in Tanzania are one of the best places in the world to view chimpanzees living in their natural habit.
This area near the clear waters of the beautiful Lake Tanganyika is home to around 1,000 chimpanzees. You can also find other primates here, such as red colobus and baboons.
It's a newer tourist destination, so it won't be too crowded.
9. Watch Beautiful Birds by Lake Manyara
Lake Manyara is not only a beautiful piece of nature. It's also home to roughly 300 species of migratory birds. You can find various eagles, storks, and kingfishers.
But what makes this alkaline lake famous is the pink flamingo population. You can find thousands of flamingos here. It's a big attraction for bird watchers and photographers.
In the dry season, the lake is dried up. That doesn't change its status as a great wildlife watching spots. When the birds leave, they're replaced by hippos, elephants, and giraffes.
10. Go Canoeing on the Coast
The beautiful coastal waters are best explored in a canoe or kayak. You can rent canoes and kayaks with or without guides.
Few things are as peaceful as a canoe ride in nature.
There Are Many Things to Do in Tanzania!
This list of ten things to do in Tanzania doesn't cover all there is to do. If you're planning a longer visit or you have specific interests, do some more research.
For more interesting articles and tips, check out our blog.