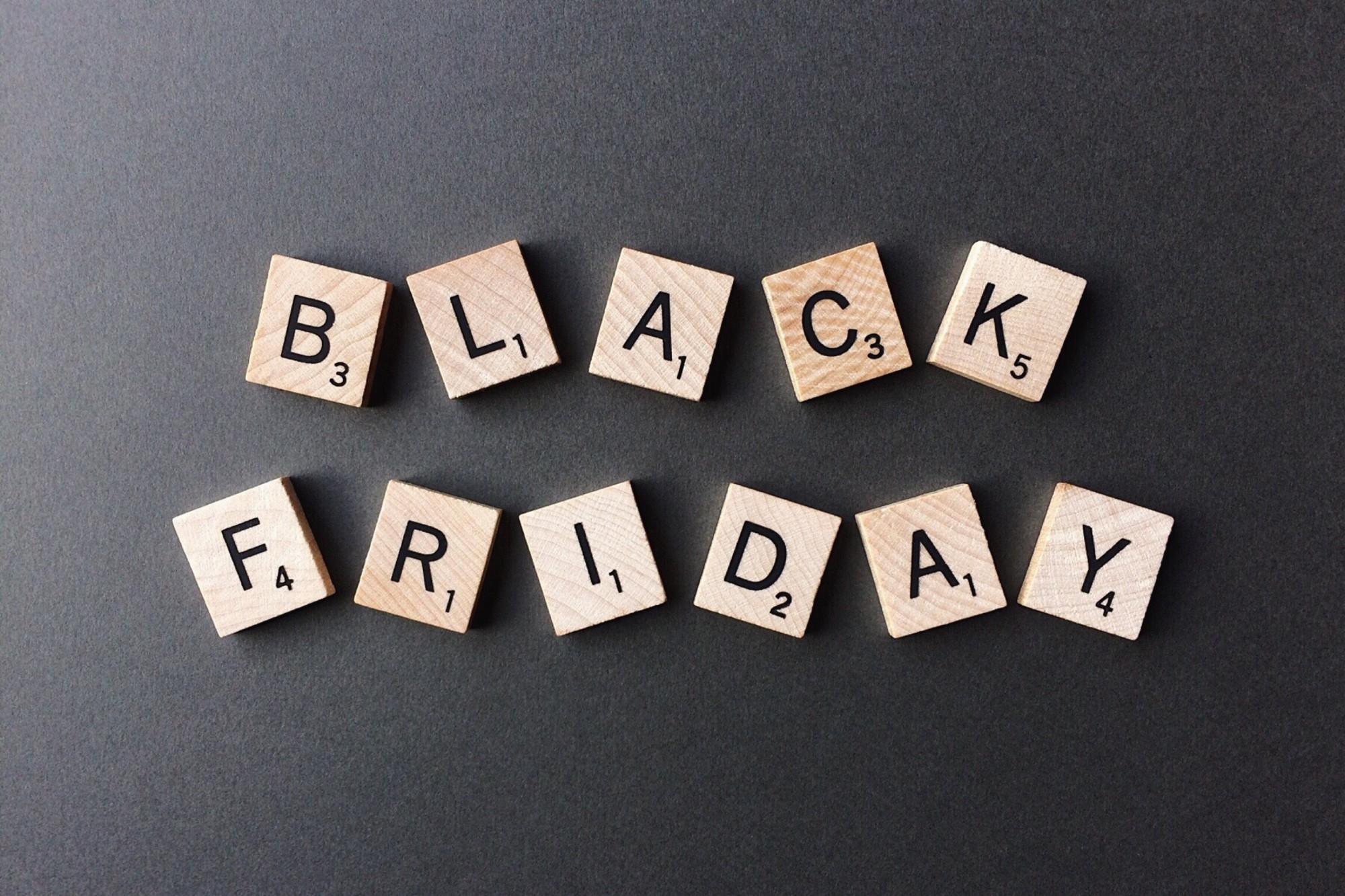 The Best Black Friday Promotions For MedSpas
Photo from Pixabay
Originally Posted On: https://clickautomations.com/blog/b/the-best-black-friday-promotions-for-medspas
The Best Black Friday Promotions For MedSpas
Promotions24 October 2022•7 min read
155 Million People shop Black Friday Weekend. Capitalize on the opportunity by planning early and promoting your special with email, social media and text message marketing ." – Tamra Millikan
The "Secret" To Successful Black Friday Campaigns for Med Spas
Do you want a high ROI for your med spa's holiday marketing push? We're revealing the secret to a successful Black Friday campaigns here.
Did you know that to save money, 49 percent of shoppers plan to shop for deals and sales this year for their holiday purchases? This means that Black Friday campaigns are more important than ever.
Black Friday is the busiest shopping day of the year. 155 million people are looking to buy on this powerful shopping weekend. The day when people go crazy for deals and discounts. And for businesses, it's a chance to make some serious profits.
But what if you're not a traditional retail business? What if you're a med spa?
Can you still take advantage of Black Friday madness? The answer is yes!
With a little bit of creativity, you can launch a successful Black Friday campaign that will bring in new clients and help boost your bottom line. In this blog post, we'll give you some tips on how to do just that.
How to Create a Black Friday Campaign That Converts
When it comes to Black Friday campaigns, the key is to create a sense of urgency and excitement that encourages people to take action. Here are a few tips to help you create a Black Friday campaign that converts.
Use Strong Visuals
Make sure your visuals are eye-catching and engaging. Use high-quality images and videos that clearly show off your products or services.
Use Compelling Copy
Your copy should be clear and concise but also persuasive. highlight the benefits of your products or services and what makes them unique. Be sure to include a call-to-action (CTA) that encourages people to take advantage of your Black Friday deals.
Promote Early and Often
The sooner you start promoting your Black Friday deals, the better. Use all channels at your disposal, from email marketing to social media to text messaging, to make sure people are aware of your offers. And don't forget to keep promoting right up through Cyber Monday itself!
Make It Easy for People to Take Advantage of Your Deals
Don't make people jump through hoops to take advantage of your Black Friday deals. Make sure they can easily find all the information they need on your website or in your promotional materials, and make it easy for them to purchase products or book appointments online or over the phone.
Don't Forget Online Sales
Online sales are important when it comes to Black Friday deals. They allow you to capture an audience that won't be at the mall. In fact, around 74 percent of shoppers plan to shop online to avoid the crowds at brick-and-mortar stores.
What Are the Best Practices for Black Friday Med Spa Campaigns?
When it comes to Black Friday campaigns for med spas, there are a few best practices to keep in mind. First and foremost, your campaign should be unique and stand out from the rest. You'll want to make sure your offer is attractive and irresistible so that potential clients are motivated to book an appointment.
In addition, your marketing materials should be top-notch and professionally designed. Your website should be updated with all the latest information about your Black Friday specials, and all of your social media channels should be utilized to promote your campaign. Finally, don't forget to follow up with clients after they've taken advantage of your offer – a thank you note, or phone call can go a long way in building client loyalty.
Why Most Med Spa Black Friday Campaigns Fail
The vast majority of Black Friday deals offered by med spas are not successful. Why? Because most med spas don't know how to properly structure their Black Friday deals.
To be successful, a Black Friday deal must offer significant savings on popular services and/or products. It also must be marketed effectively to reach the right audience.
Many med spas make the mistake of offering deep discounts on services that nobody wants or needs. Others fail to market their deals properly, by relying solely on email to spread the word. This results in few people even knowing about them.
To avoid these mistakes, it's important to do your research and plan your Black Friday deals carefully. Offer significant savings on services that are popular with your target audience, and make sure to market your deals effectively. With proper planning, your Black Friday deal can be a success!
How to Stand Out From the Competition on Black Friday
In order to stand out from the competition on Black Friday, med spas need to focus on two things: their target audience and their unique selling proposition.
When it comes to targeting your audience, it's important to think about who your ideal customer is and what they're looking for in a Black Friday deal. For example, if you're targeting busy moms, you might want to offer a package that includes a massage and facial.
Or, if you're targeting men, you might want to offer a package that includes a shave and a haircut. Whatever your target audience is, make sure you tailor your Black Friday deals accordingly.
As for your unique selling proposition, this is what will set you apart from all the other med spas out there. What do you have to offer that no one else does?
Maybe you have a highly trained staff, or maybe you use only organic products. Whatever it is, make sure it's prominently featured in your Black Friday marketing materials.
By focusing on these two key areas, you'll be well on your way to standing out from the crowd this Black Friday.
Here are some more tips on how to make your Black Friday campaign a success:
Offer Discounts on Popular Services
Black Friday is all about getting the best deals, so be sure to offer significant discounts on your most popular services. This will entice shoppers to visit your med spa instead of the mall.
For example, you could have a deal on gift cards. This is a great way to kick off any Christmas promotions you're considering. You could offer a deal where a client buys two gift cards for 100 dollars and gets a third gift card (of equal or lesser value), 50 percent off.
If you're promoting laser hair removal, you could have a deal where clients prepay for their first appointment and get a future appointment at a discount. These same concepts can get applied to other deals as well.
Create Festive Packages
To really get into the holiday spirit, create special Black Friday packages that include several of your services at a discounted price. For example, you could offer a "Relaxation Package" that includes a massage, facial, and manicure/pedicure.
Extend Your Hours
With so many people out shopping on Black Friday, it's important to extend your hours so that busy shoppers can fit in a relaxing visit to your med spa. Consider staying open late or even offering extended hours on the weekend leading up to Black Friday.
Don't Let Your Black Friday Campaigns Fall Flat
Black Friday can be a great time to score some deals on med spa treatments. But in order to make the most of it, you need to have a plan.
By following the tips in this article, you'll be well on your way to putting together successful Black Friday campaigns for your med spa. With a little preparation and effort, you can make sure that your Black Friday promotions are a success!
Do you need help designing the perfect Black Friday campaigns for med spas? Grab our FREE BLACK FRIDAY PROMOTIONS PLANNER to help you make this year's Black Friday weekend your best ever