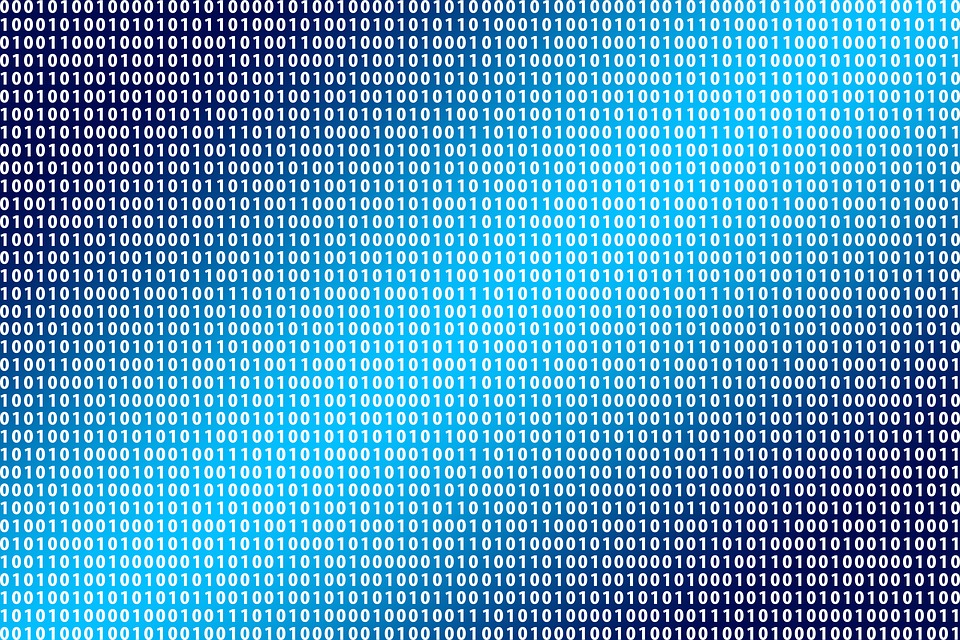 Solid financials push Waters Corporation shares higher
Photo from Pixabay
Originally Posted On: https://www.monexsecurities.com.au/insights/trading-ideas/solid-financials-push-waters-corporation-shares-higher/
There's no doubt that health and well-being have become a focus for most people as the pandemic continues to wreak havoc across the globe.
It's no wonder that our search for outperforming stocks produces many healthcare and medical-related stocks that have seen massive growth. Some have continuing long-term growth trajectories that seem to have strong support.
In this article, we highlight another medical company that has a long track record of solid performance and growth. If you are in the market for good investments in the healthcare and medical diagnostics industry, Waters Corporation (NYSE: WAT) may be something to watch.
This is part of our ongoing series to identify international share trading ideas. At Monex Securities we aim to identify stocks that may fit into your trading and investment portfolio. Find out why we see Waters Corporation as a potential buy.
Who is Waters Corporation and what does it do?
Waters Corporation is a leading speciality measurement company known for its pioneering work and success in chromatography (a process of separating components of a mixture). Its products and technology are widely used in medical analytics and scientific analyses and researches.
The company has over 60 years of innovation and manufacturing of scientific instruments. One of its earliest and most significant triumphs came in 1972 when its founder, Jim Waters, helped solve a problem for Harvard professor Robert Woodward who was working on the synthesis of Vitamin B12.
According to the company's history, at Woodward's request, Waters accompanied a team to Woodward's lab with a liquid chromatograph and solved the problem in the span of a few weeks.
Today, with a global workforce of more than 7,400 employees, Waters operates in 35 countries, including 14 manufacturing facilities and with products available in more than 100 countries.
Waters' liquid chromatography and other instruments now help drive pharmaceutical drug discovery, development, and manufacturing throughout the world.
Waters strong financials
When Waters Corp released solid results and reiterated its revenue forecast during the recent reporting season, analysts upgraded the company's share price estimates.
Here are some financial data you may want to consider:
Second-quarter 2021 sales of US$682 million, a 31% increase compared to sales of US$520 million for the second quarter of 2020
Diluted earnings per share (EPS) for the second quarter of 2021 increased to US$2.69, compared to US$1.98 for the second quarter of 2020
Sales for the first half of 2021 were US$1,290 million, an increase of 31% compared to sales of US$985 million for the first half of 2020
In a statement at the release of the company's financials, Waters Corporation president and CEO, Udit Batra said: "We are very pleased with the commercial momentum we are building, thanks to the solid execution of the Waters team and accelerated progress against our transformation initiatives."
He said the strong growth in the pharma and industrial segments of the market contributed to the healthy results. He also re-affirmed the company's full-year revenue projection as the company continues to focus on high-growth areas of the market.
In geographic terms, the Americas contributed 34% of Waters' revenue while 28% came from Europe. APAC (excluding China) accounted for 21% and China contributed 17%.
Technical Analysis: Waters Corp stock price movement
The price of Waters Corp stock has come a long way over the past 26 years. Long-term charts show that the stock has climbed from the sub US$4 region in 1996 to recent highs above US$420 per share.
Global events saw prices retreat during the "tech wreck" of 2000 to 2002 and again during the 2008 GFC. More recently, there was a short-lived correction in early 2020 as markets around the world were impacted by the COVID pandemic.
However, other than these temporary setbacks that were driven by external global events, the upward progress of WAT has been remarkably steady and reliable.
Over the past 12 months there has been an acceleration of the underlying upward trend, with prices gaining more than 120% as the share price climbed to record highs above US$420. While caution must always be exercised in the wake of such dramatic gains, we would view near term dips as corrective moves, potentially providing better buying opportunities.
Analysts' view and consensus on Waters Corporation
Most market analysts following Waters Corporation have upgraded their calls on the WAT share price.
For example, Zacks Investment Research upgraded Waters from a hold rating to a buy rating and set a US$418.00 price objective on the stock in their most recent note.
Another analyst and research house increased their price target on Waters from US$370.00 to US$385.00 and gave the company a market perform rating in last month's market notes.
Both of the above estimates have already been surpassed as WAT shares hit closing highs in early September 2021.
Conclusion
With its long and solid track record in the specialty measurement and the medical and scientific analysis industry, Waters Corporation enjoys a consistent growth and leadership status in the market. And given the continuing global focus on health and well-being that is now pushing more investment in health and health-related companies, Waters Corp is well-placed for more growth.
Risk Disclaimer: The information above is of general nature only and does not take into account your objectives, financial situation or investment needs. Prior to you make an investment decision, please make sure you carefully read and fully understand our Financial Services Guide, Terms and Conditions, Privacy Policy and other relevant documents that you can obtain from this website. Monex Securities Australia Pty Ltd (AFSL No. 363972; ABN 84 142 210 179) is the Financial services provider. Financial products trading carries risks and may not be suitable for all investors. You are strongly recommended to seek independent financial advice before making any investment decisions.