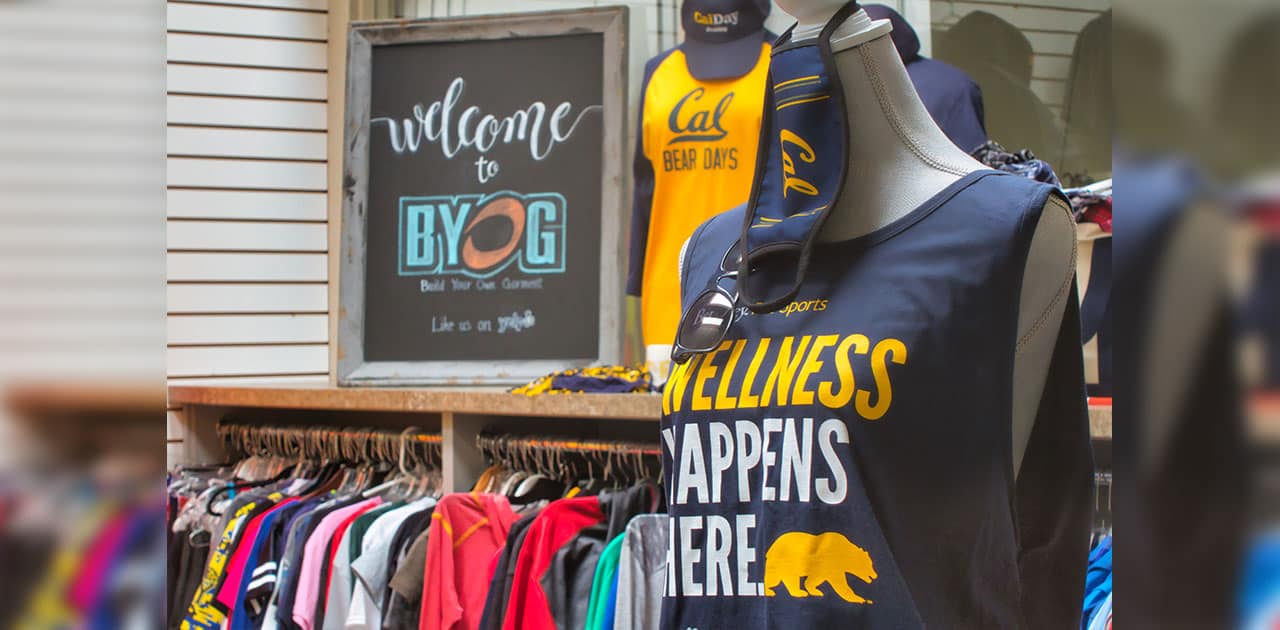 10 great gift ideas for remote teams and new employees shipped to their doors
Photo from byoglogo
Originally Posted On: 10 great gift ideas for remote teams and new employees shipped to their doors | Blog (byoglogo.com)
As many Californians head back to the office, at least some of the time, offices that are rethinking their office leases are in new hybrid part-time-work-from-home territory. For employees without a permanent desk or now share a desk, the mainstay desk items of family photos and quirky kitsch has to change. 
BYOGLogo has been fulfilling orders through a process called "kitting" and shipping them directly to employees' homes throughout the pandemic. Unlike stress balls that subtly suggest the workplace must be high-stress, or frisbees that get lost on the roof, these are items people actually want to use.
Shirts and summerwear
Shirts are an obvious top-choice, but for good reason. They're practical, and assuming they fit well and look snazzy, most employees will wear them from time to time. 
Don't limit yourself to just a logo in the corner (though those are popular). If your team has a lot of artistic flair, let them design their own ideas and submit them for a vote to see what the best shirt, hoodie, hat, or apparel design is. Contact us first and we can help you set some guidelines on size, format, and colors to keep costs under control.
Beach towels
There are about five things people carry to great beaches nearby like Stinson Beach or Seacliff (not counting kids): a towel, a book, sunscreen, their phone, and a bottle of water. Everything else warrants a second trip. So give your employees large, soft beach towels with your brand name embroidered on them. The best part is everyone else at the beach can see it, too!
Coffee and teas
With the help of local coffee roasters like Verve, Flywheel, and Highwire and tea shops like Denica's and T4U, a small bag of coffee or tea along with the other items in your kit is a great way to say thanks. Most people are using them anyway, or know someone who will so they're unlikely to go to waste.
A small plant or succulent
Not everyone has a green thumb, but succulents are hearty. Just make sure you send pet-safe species like Opuntia and Sempervivum. Branded plants are hard to come by, but a sticker on the side can do just as well. Plus, greenery has proven to enhance people's moods.
A travel pillow
As air travel becomes the norm again for business and leisure travelers, an embroidered travel pillow is small, affordable, and helpful on those long-haul flights.
Moisturizer
We've spent all year drying out our hands with hand sanitizer — something we'd all do well to keep doing — but follow it up with a little moisturizer to keep hands soft. 
A foam pillow for backs and chairs
Keeping with pillow ideas: a lot of employees are working from home without $1,000 desk chairs. All those barstools, kitchen chairs, and cheap plastic office chairs are taking a toll on our backs. An embroidered or branded lumbar pillow can be a great way to help.
Spotify or Apple Music Premium
This one doesn't really go in the box if you deliver them virtually, but you can buy physical gift cards to stick in the box. Then everyone's work playlist becomes an ad-free playlist to keep people moving along comfortably.
"But everyone already has one!"? No worries, since the value can be applied to their account for the next renewal. And, for some employees that like to work to soft music, like jazz or instrumental, but don't want their personalized recommendations to get overloaded with "work music", they can use it to try out a second platform for another purpose.
A really snazzy tie or accessory for formal events
As we emerge from COVID-19, large events will slowly come back. We think of sports like the Bay Area Panthers or the California Golden Bears at Berkeley, and we do a lot of apparel for university students and colleges, but formal galas and fundraisers are a big part of this, too.
Consider adding a snazzy accessory — like a tie, gloves, or hat to your box. You can even use the opportunity to encourage people to donate to a worthy cause or share news about your employee gift-matching program.
Plus, a lot of great nonprofits and charities around here like Love and Second Chances had dramatically reduced giving because of canceled fundraisers or dramatically increased demands for services because of COVID, or both. 
A hand-written note
Depending on the size of your company, a hand-written note from the CEO is a great way to show (and give!) personal thought toward each person. If the team's huge, though, that might take a while. So consider having department heads or other supervisors do the same for their direct reports. We can toss it in the box alongside all the other goodies.