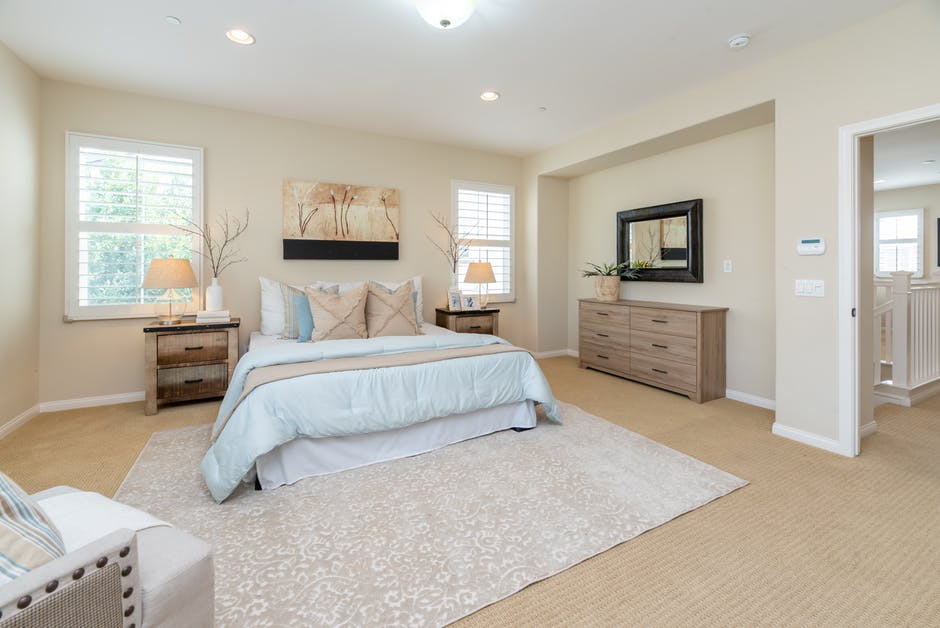 Sweet Dreams: How to Create a Cozy and Peaceful Bedroom Oasis
Originally posted on https://blog.sfgate.com/lifestyle/2019/09/27/sweet-dreams-how-to-create-a-cozy-and-peaceful-bedroom-oasis/
Want to start sleeping better at night than you are now?
Begin by investing in a new mattress. According to a National Sleep Foundation study, more than 90% of people say that having a comfortable mattress is important when it comes to sleeping like a baby.
Once you're done setting up your new mattress, there are a few more things you can do to make your bedroom cozier. You'll start enjoying a more peaceful bedroom in no time once you make a few minor changes.
Here are some things you can do to create the bedroom oasis you've always wanted.
Paint the Walls the Right Color
The paint color you choose for your bedroom walls will set the tone for the entire space from the second you walk in. If you don't feel at peace when you see the current paint colors on the walls, do something about it.
There are a lot of different colors you can use to give yourself a more peaceful bedroom space. Some good examples are:
Soft green
Lavender
Soft grey
Pale blue
No matter what you do to the rest of your bedroom, it's not going to have a cozy and comfortable feel if the walls are the wrong color. Think long and hard before selecting one.
Hang Blackout Curtains Over the Windows
Your bedroom will lack that peaceful, tranquil feel when the sun is shining into it at 6 a.m. on a Saturday morning, forcing out of bed much sooner than you'd like.
Stop the sun from ruining the peaceful vibe in your bedroom by hanging blackout curtains over your windows. These curtains will prevent a sunrise wake-up call while also keeping your bedroom cool and comfortable.
Both of these things will make your bedroom a more pleasant place to sleep.
Install Softer Lighting Throughout the Space
Do you have the same old floor lamps sitting in your bedroom now that you used in your college dorm room? These lack the ambiance needed to create a bedroom oasis.
Install softer lighting in various parts of your bedroom. Preferably, you should look for lights that you can dim as needed when you're trying to unwind at the end of a long day.
Find a Place Away From the Bed to Charge Your Phone
In the past, studies have shown that more than 70% of Americans sleep with their smartphones right next to their beds.
This is just about the worst thing you can do when you're trying to form good sleeping habits. Studies have shown that the blue light from your phone can disrupt your sleep.
If your smartphone serves as your alarm clock in the morning, that's fine. But put it somewhere on the other side of the room so that you're not tempted to use it while you're in bed.
This also forces you to physically get up to turn off your alarm – preventing you from hitting the snooze button one too many times!
Start Creating a More Peaceful Bedroom Space
You don't need to spend a fortune on your bedroom to make it more peaceful. By making a few simple changes, you can start enjoying your bedroom more than ever.
Get the peaceful bedroom you've always dreamed about by using the tips mentioned here. You'll actually look forward to retiring to your bedroom at night and will wake feeling more rested.
Read our blog to learn why it's so important for you to get the right amount of sleep.