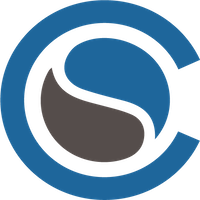 Credit Suite Launches Business Loan Broker Challenge
For five days in March, Credit Suite is connecting business loan brokers and those that want to become a business loan broker to myriad powerful financing sources to give their small business clientele the best chance to get the most funding.
FOR IMMEDIATE RELEASE
ONLINE, March 21 – 25, 2022 — Credit Suite announces that they have invited entrepreneurs, business loan brokers, and business financing experts from around the United States to work together to help small business owners obtain business credit, business cash flow loans, expansion loans, and other types of small business financing. Registration for the event is free and anyone interested in helping others access business capital can register at businessloanbrokerchallenge.com.
CEO Ty Crandall describes the Business Loan Broker Challenge as a win-win for business loan brokers and the small business communities that they serve. "We're excited to be able to be a part of so many businesses' successes," said Crandall. "Small businesses have always been the backbone of our country, so when they succeed, we all do."
With several types of financing opportunities available, Credit Suite brings together business financing sources and the new business loan brokers who are looking for easy and innovative ways to help their clientele.
About Credit Suite: Credit Suite is dedicated to helping entrepreneurs obtain business credit, loans, and credit lines. Their mission is to empower small businesses with new opportunities for growth.
Contact Info:
Alex Frees
Head of Marketing
[email protected]
(877) 600-2487
Originally posted On: https://syndication.cloud/credit-suite-launches-business-loan-broker-challenge/