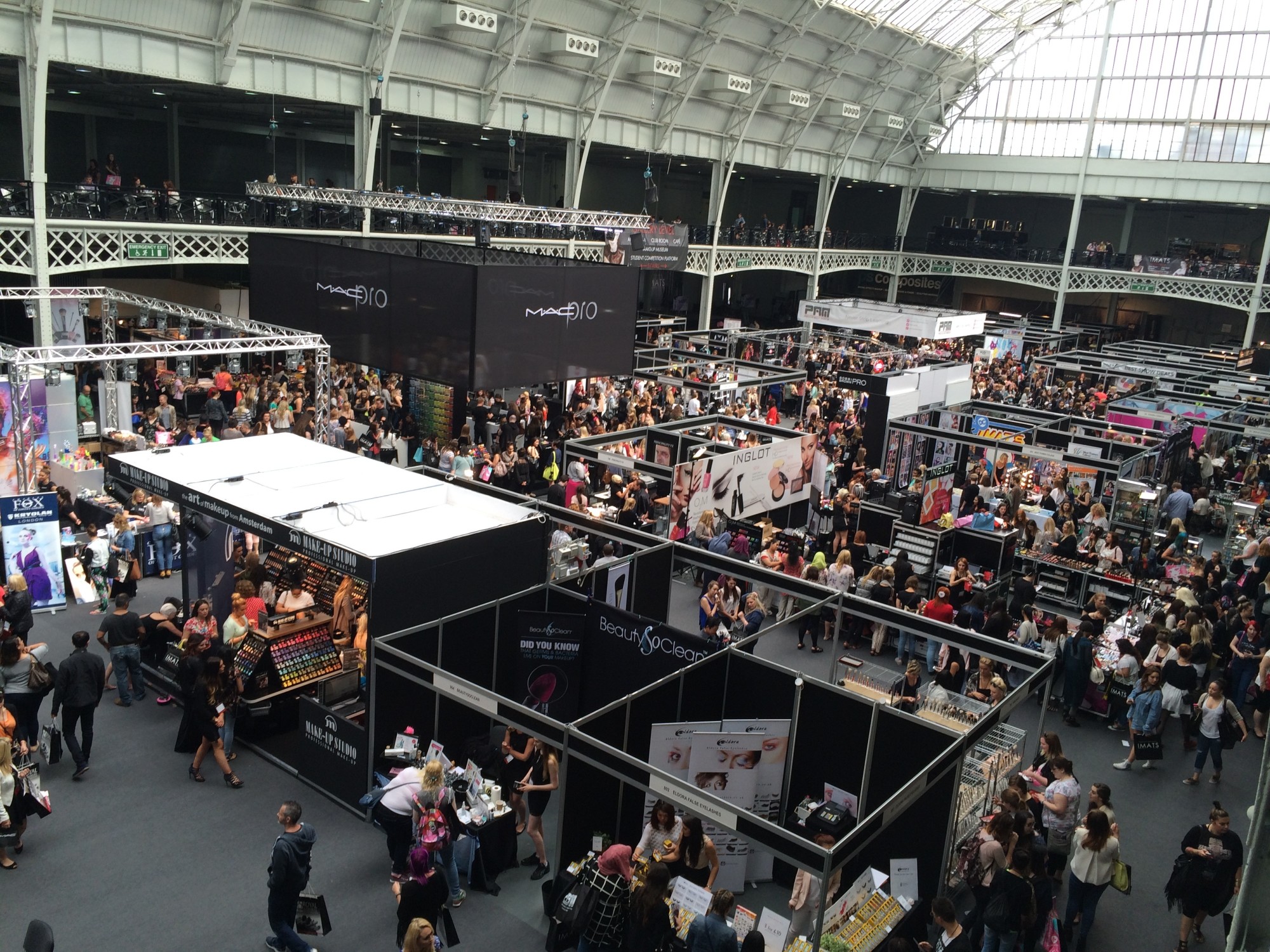 Standing Out at Trade Shows: The Top Trade Show Display Ideas
Are you looking to create some noise for a new product? Or perhaps you're rebranding your company and are planning to let everyone know about it? Regardless of the reason, joining a trade show is a wise move to make.
Trade shows offer numerous benefits. Regardless of the industry you belong to, you may generate enough mileage in a trade show.
But one of the keys to a successful trade show appearance is your booth. You need to have a solid display that will capture everyone's attention.
Let's discuss some of the top trade show display ideas that you may incorporate or draw inspiration from.
Lucky 13 Tips Top  to Consider 
As we mentioned earlier, it doesn't matter which industry you belong to. There is potential in trade shows. There are also numerous trade shows you can join.
But before joining any of them, you need to prepare the right way. Your booth is your means of connecting to the public. It should catch their attention and provide the key details about your brand.
So how should your booth look like? Here are 13 of the top trade show display ideas that will help you come up with a show-stopper.
Aim for an Inviting Vibe
If you want people to enter your booth, you need to create a comfortable and inviting atmosphere. Set up some chairs so guests can read your brochures comfortably. Keep in mind that trade shows only have limited seating options.
While they are sitting, you can introduce yourself and break the ice. If they have any questions, provide clear and complete answers. 
You may also want to place some padded mats on the floor. This will create more room where people can sit in case you run out of available chairs. Most of the time, trade shows take place in areas that feature concrete flooring.
This type of flooring is not too comfortable to sit on. 
You should also make sure that your booth's lighting is on point. People tend to enter booths that have excellent lighting. This is also beneficial if you have some brochures and reading materials to give out.
Create an Early Buzz
Sometimes, success at a trade show begins even before the event. You should look to create a buzz a few weeks before the date of the trade show. 
Use your social media accounts to create some noise. Post hints and teasers leading to the day of the event. Publish photos from the event coordinators to keep the excitement high. 
Your goal is to sustain the people's interest as the trade show approaches.
The Pop-up Tent
The pop-up tent is a staple in trade shows. This is especially true if the event takes place outdoors. Primarily, the tent provides shade from the sun and other elements. 
It also creates a more intimate atmosphere. When guests enter the tent, they get this feeling of entering a private place. 
Another great thing about pop-up tents is their flexibility. They are easy to transport. You will not have a hard time setting it up. 
To complete your setup, make sure to put up some banner stands outside of your tent. Even only one banner stand on every corner will do.
Opportunity to Teach
If you are introducing a new product, you want to use the trade show as an opportunity to educate the public. People attend trade shows to learn something new. They want to know the latest offerings from the companies they follow.
Thus, make sure they take home some new knowledge after visiting your booth. The key is to make the learning experience an engaging one. Don't hesitate to use interactive tools to spruce the interest of your visitors.
If you need to demonstrate how your product works, do so without rushing. You want the guests to understand how to operate your product. 
Schedule different sets of demonstrations throughout the day. This way, people will know when to visit your booth if they wish to get to know your products better.
Offer Necessities
Offering knowledge is good. But going the extra mile by offering things the guests need is better. These are the small but essential things like bottled water. 
People walk around for hours in trade shows. They will likely go thirsty and hungry. You may also offer snacks like cookies or fruits. 
If you don't feel like serving food, you can put up a charging station right beside your booth. While visitors charge their mobile phones, you can talk to them about your products and services. 
Make sure that you put your brochures on top of the charging or refreshments table.
Branded Giveaways Work
If you have the money to spare, consider giving out branded giveaways. These things can be hats or pens. 
People love branded items. They will not hesitate to visit your booth to grab a giveaway. 
And when you give out the freebies, make sure to put them in a large bag. Guests will appreciate big recyclable bags, as they will likely carry a lot of stuff during the event. Make sure that the big bags carry your branding.
But if you are working on a tight budget, you can turn the branded giveaways into prizes.
Put up a Contest
Speaking of prizes, you may also hold a contest during the event. People gravitate toward contests. They want to try their luck on winning. 
You want to come up with something creative that will earn a great prize for your guests. But make sure that people can easily join the contest. Avoid mechanics that are too much complex.
You don't need to spend a lot on the prizes. But make sure they are worth the effort of the guests. As for the nature of the prizes, you may consider sticking to things that concern your product. 
If you are selling dog or cat food, you may want to give out some pet care products as prizes.
Be Quick and Informative
People in trade events move to and fro. They go from one booth to another and get all the brochures and leaflets that they can. Thus, you need to be quick and informative in your engagements.
You want every guest to come out of your booth with a takeaway. If you see them rushing, give them a brochure or company card before they leave. 
This will give them the chance to get back to you via email or phone call for any inquiries. Your goal is to not make them leave empty-handed.
Use the Photo Booth
There is no doubt people love taking photos. So why not spend for a photo booth right inside your pop-up tent? 
Your photo booth must come with all the works. This means it must showcase your flags, branded backdrop, and other props. You can send the photos later on via email of instantly using Polaroid printouts. 
Photo booths not only keep the excitement up, but they also serve as a medium for brand promotion and awareness.
Get Straight with Your Branding
When it comes to your branding, you need to get it right. This means preserving your brand through consistency. If your product is all about car accessories, your booth must come with automobile elements all around.
If your service involves health and wellness, you can set up your booth with a relaxing ambiance. Your booth must remind prospective customers what your products are all about.
Focus on Attendee Experience
One of the best ways to stand out during a trade show is to blow away the minds of everyone. This means placing more focus on the experience of the attendees. 
Your goal is to excite them the moment they enter your booth until the step out. If your product is a brand new car, you can offer a virtual test drive inside the booth.
If you are offering new flavors of ice cream, then give everyone a free taste. You want prospective clients to experience what you have to offer.
Invest in Space
The space of your booth plays a crucial role in your campaign's effectiveness during the event. Thus, you should consider renting more space. 
The more space you have, the more products you can showcase. More space means more room for interactive features. A bigger booth means a greater number of people who can come in at the same time.
Additionally, you need to maximize the space that you have. Fill up the gaps and extra spaces with interesting elements. Place some items that will open up conversations. 
Set Up a Beat
Last but not least, your booth needs to have some music. When choosing your playlist, make sure it is in tune with the demographics of the attendees. 
If the trade show caters to the younger generation, then play some music from today's popular artists. You should also align the music with your brand and products. To be safe, don't play anything boring.
Take Your Brand to the Next Level with These Trade Show Display Ideas
With these top trade show ideas we discussed above, you can get a step ahead of the competition. You can stand out during the event and generate more leads than ever.
As for the other marketing and advertising concerns, you need to continue learning and incorporating new ideas. We invite you to check our other articles and blog posts on brand building. 
We discuss different topics that aim to help companies take their brands to the next level.