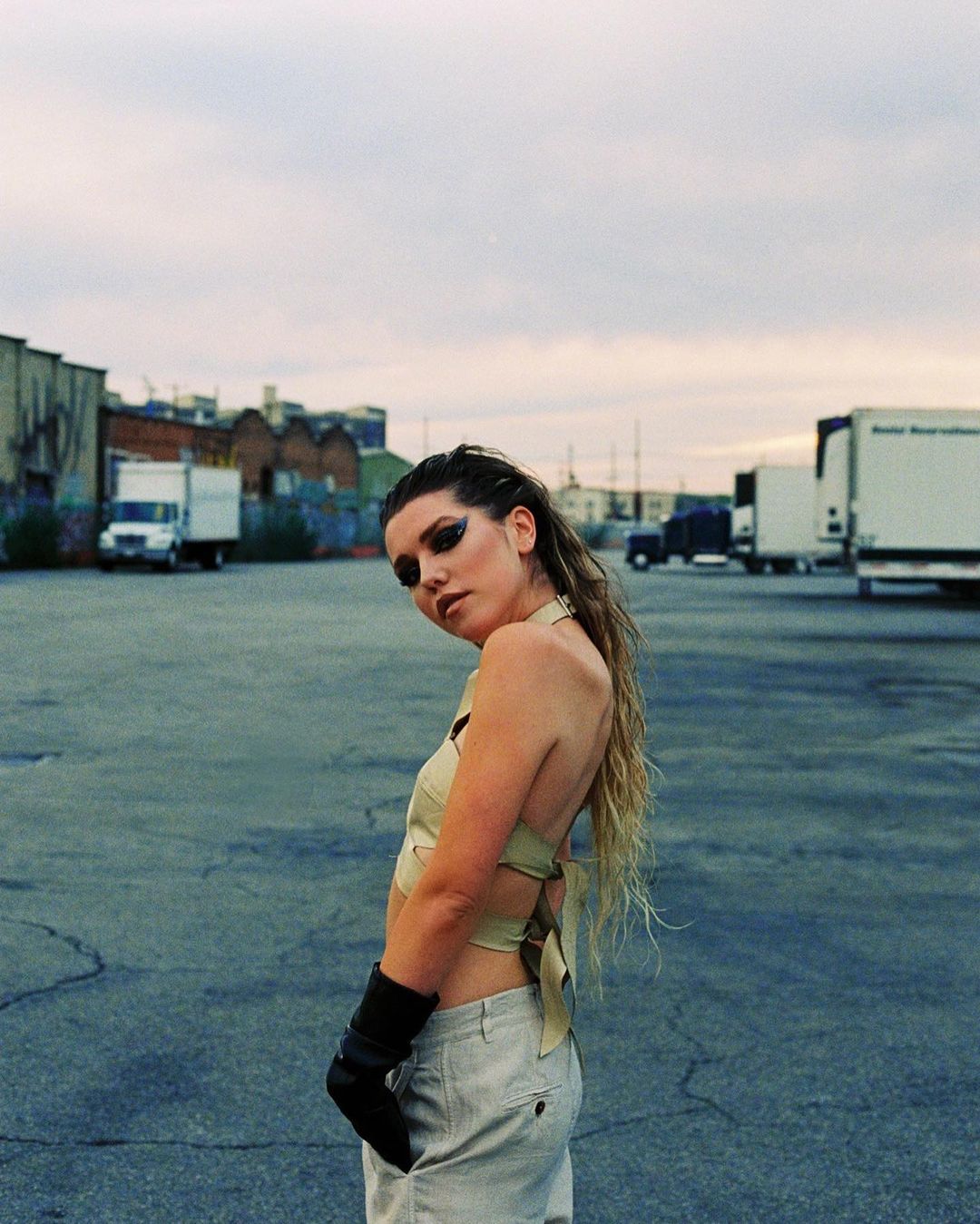 CLO "Sliding Doors" – Matt Lange Remix
Originally Posted On: CLO "Sliding Doors" – Matt Lange Remix – Produce Like A Pro
CLO is an artist that we've been working with and developing over the past couple of years. CLO is a very talented singer and songwriter, and it has been so amazing to work with her and watch her grow and develop her skills since we've started working together.
CLO's sound – an effortless blend of pop, soul and doo-wop – emerged organically growing up listening to Motown greats like Aretha Franklin, Stevie Wonder and Marvin Gaye. Perhaps her unapologetic and fearless streak lies in her appreciation for artists like Rihanna and Lady Gaga, and her soul roots were solidified by her inspiration Amy Winehouse and favorite band Fleetwood Mac. With that, CLO really has no idea what is to come other than her heart is set on the stage and the soundwaves.
Recorded at Spitfire Studios, her single "Sliding Doors" was written by Warren Huart (The Fray Colbie Caillat), Lee Anna McCollum, Nazerine Henderson, and CLO. This single follows her recent release "Blackout" and once again showcases the talent of this emerging singer/songwriter, and the incredible team of people she is working with.
Now, LA-based DJ and producer Matt Lange has released a new remix of "Sliding Doors"!
Matt puts a dark house spin on CLO's newest pop gem that is about having a burning desire for someone you know isn't right for you.
Matt Lange is a multi-platinum selling DJ, Producer and musician, who is known to push musical boundaries.
He has DJed on major festivals such as Tomorrowland, created music for movies such as Ready Player One, and Blade Runner 2049, as well as games like Counter-Strike and Dota II.
As an artist, Matt is probably best known for co-producing  'Goodbye' with DJ Glenn Morrison.
Check out Sliding Doors (There Your Are) – Matt Lange Remix here!
We also have a course with Matt Lange, where Matt will walk you through his process of producing an Electro song from scratch, in real time!
You'll explore a whole new realm of production possibilities, ranging from combining modular synths with guitar pedals, to heavily manipulating organic recordings using plugins, all the way to hitting a Dulcimer (a guitar like instrument) with a kitchen-fork!
The end result? A professional and massive, yet completely unique production that will stick with listeners and fans.
Get Producing Electronic Music with Matt Lange here!