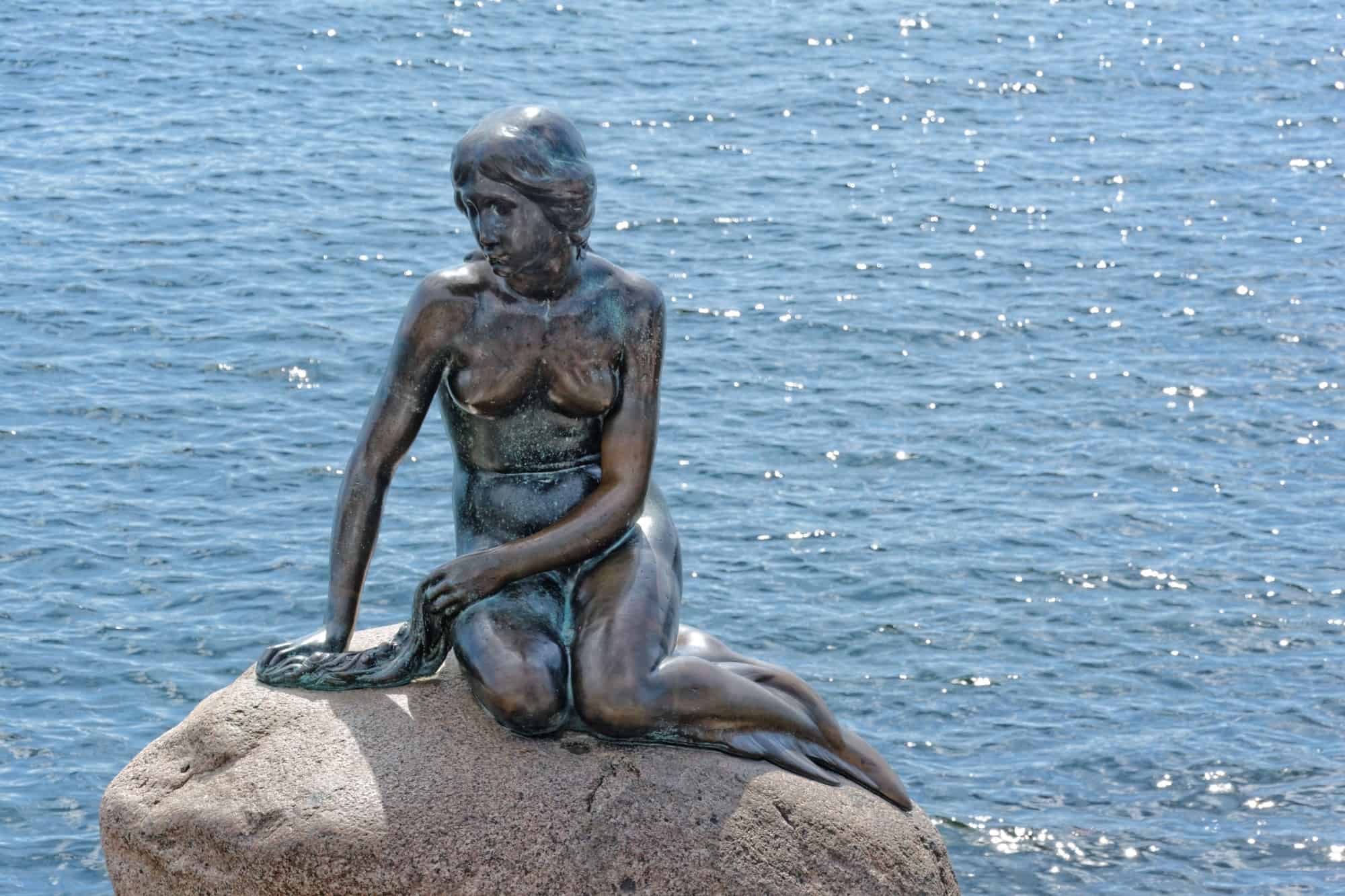 The Best Places to Visit in Scandinavia! Hint, Copenhagen Tops Every List
Photo from amazonaws
Are you planning an adventure trip to Europe but don't know where to start? Let us invite you to Scandinavia: the powerful trio consisting of the Kingdoms of Denmark, Norway, and Sweden. Each country has its own unique cultural, historic, and local treasures, which makes them an essential part of any Northern Europe travel itinerary.
Start your trip in Denmark's capital city of Copenhagen, where you'll experience the magic of hygge. This Danish concept of warmth, coziness, and comfort is hard to translate but can be easily felt in the city's streets, cafes, and way of life. Then, continue your journey to Oslo in Norway, and move up north to Tromsø for the best view of the Northern Lights.
Looking for more of the best places to visit in Scandinavia this year? Read on to discover the most beautiful cities in Northern Europe.
1. Copenhagen, Denmark
We're biased, but we think Denmark is the best Scandinavian country to visit on this list. We're also the happiest country in the world, and for a good reason.
To best experience Danish culture, visit the capital of Copenhagen which has a unique cultural, culinary, and nightlife scene for both locals and visitors. Copenhagen is the best place to feel the charm of old times, do some cycling, try some great food and coffee, and experience the Danish concept of Hygge, which means a sense of coziness, good time, and warm, fuzzy feelings of peace and comfort.
Copenhagen was also home to Hans Christian Andersen, the author of some of the most famous fairy tales in the world, including The Little Mermaid, The Snow Queen, and The Ugly Ducking. You can tour his house and museum and learn more about his life in Copenhagen.
You can find a long list of things to do in Copenhagen right here.
2. Oslo, Norway
If you're into breathtaking nature, unique architecture, and Viking history, Oslo in Norway is a great place to visit. Nature is a way of life for Norwegians, and you'll find many hiking and cycling trails, parks, botanical gardens, and fjords.
Oslo is home to many interesting museums, including the Viking Ship Museum, the Munch Museum, Norwegian Museum Of Science And Technology, Norway's Resistance Museum, Kon-Tiki Museum, and Norwegian Folk Museum.
Oslo is an easily walkable city, so don't be afraid to take in the sights, stroll along the course of the river, or take a city walk tour with a local guide to learn more about the city's rich culture and heritage. Then, take an Oslo fjord tour to experience the mesmerizing beauty of the Norwegian fjords.
3. Reykjavik, Iceland
Iceland isn't a typical Scandinavian destination, but one worth visiting nevertheless. Reykjavik is the island's capital city, featuring one of the most beautiful natural treasures: the Blue Lagoon. The Blue Lagoon is a geothermal seawater pool that resembles a spa, and each year, 1.5 million tourists bathe in the warm water.
In downtown Reykjavik, you can enjoy the many pools, spas, and saunas, which are a favorite pastime among locals. Then, head to a walk around the city and explore the churches, do some shopping, and enjoy locally brewed beer. The Northern Lights are visible from downtown Reykjavik, but for the best view, venture a little outside of the city limits.
4. Santa's Village (Rovaniemi), Lapland, Finland
If you've decided to visit the Nordic countries in the winter, you can't miss Santa's Village in Lapland. Though Finland isn't a Scandinavian country, its proximity to Denmark, Sweden, and Norway makes it a great tourist destination for those who want to explore Europe's deep North.
The tiny village of Rovaniemi is situated in the center of the country and is considered as the official Santa hometown. You can experience the true Christmas magic here, sleep in a real-life igloo, and even watch the Northern Lights if you're there at the right time of year.
5. Stockholm, Sweden
Stockholm in Sweden is another Scandinavian city with a rich culture, history, heritage, and high quality of life. Start with a Royal Canal tour to explore the city by water and take in the views. Then, stop for a traditional meal in some of the city's charming cafes and restaurants and move on to visit the many museums and historic sites.
To learn all about Stockholm's history, the Old Town is the perfect place to stroll narrow alleys, visit the churches, and take photos in front of the colorful houses.
6. Tromsø, Norway
If you're a Northern Lights enthusiast and want the best views of Aurora Borealis, Tromsø in Norway is the perfect spot. This little municipality is situated around 200 miles north of the Arctic Circle and offers tons of activities for visitors who aren't afraid to brave the cold and enjoy the winter wonderland.
Aside from watching the Northern Lights, you can also visit the Polar Museum, feed the reindeer, go on a husky sled ride, or an unforgettable a humpback whale watching tour.
7. Gothenburg (Göteborg), Sweden
Gothenburg is among the best Scandinavian cities in Sweden and is known for its green, lush parks, cobblestoned streets, and incredible café culture. Here, you'll discover the meaning of Fika, the Swedish concept of having a cup of coffee in a laid-back manner accompanied by a piece of cake, while chatting with someone casually. This is yet another hard-to-translate word that's best experienced live, with the locals, in the charming cafes.
If you want adventure, you can visit the Liseberg amusement park and its numerous rides and rollercoasters. Gothenburg is also home to many museums, art galleries, and trendy, up-and-coming neighborhoods with charming buildings, cozy cafes, cute little shops, and Swedish bakeries.
These Are the Best Places to Visit in Scandinavia in 2020!
Whether you want to visit a single Scandinavian country or plan to tour them all, these are the best places to visit in Scandinavia in 2020.
From the hyggelig experience of Copenhagen in Denmark to watching the Northern Lights in Tromsø in Norway, you'll discover the unique beauty and culture of Europe's northernmost countries.
Ready to start planning your trip? Why not start in Copenhagen? Find the perfect hotel accommodation for you and start exploring this beautiful city.