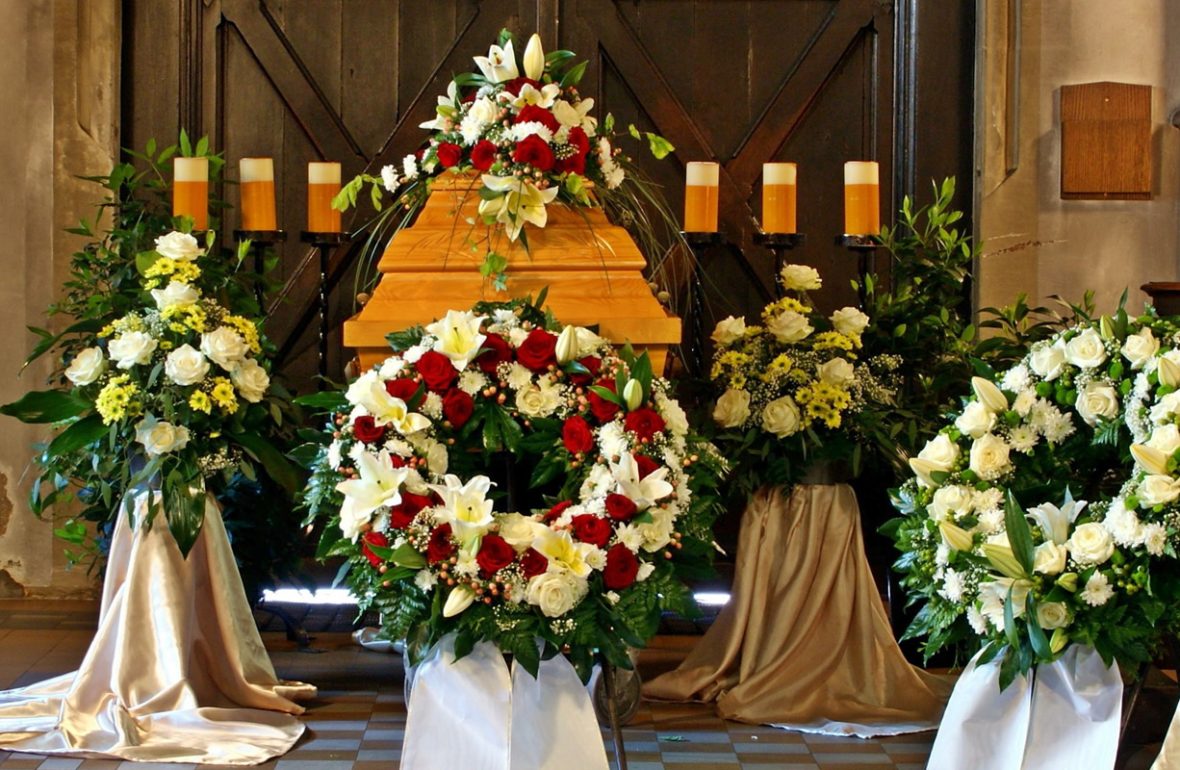 Sending Sympathy Flowers Etiquette
Originally posted on https://www.flowersnear.com/blog/sending-sympathy-flowers-etiquette/
The loss of a family member or friend is a very tough time If you or someone close to you suffered the loss of a loved one, sending sympathy flowers is one of the best ways to show your condolences. But, selecting and sending a sympathy flower arrangement is more difficult than you think.
Sending sympathy flowers requires specific etiquette. You need to send the right flowers and send them at the right time. This is even more complex when you're sending flowers to a funeral home.
Sympathy flowers are a beautiful gift and a reminder of someone's life. But you need to send sympathy flowers the right way. Here's common etiquette when sending sympathy flower arrangements.
Why Choose Flowers?
Flowers are a treasured gift. Flower arrangements also symbolize many feelings and beliefs. Certain flowers help someone feel loved and represent family and friendship. Flowers promote a state of well-being and a positive mindset.
During times of death, your loved one is emotionally unstable. They could be suffering from depression, anxiety, and other mental ailments.
Flowers won't make their loved one come back to life, but flowers help them remember they have others who care for them.
But flowers offer even more than feelings of love and wellness. Certain flowers symbolize mourning and the continuation of life.
Funeral vs Sympathy Flowers
Before you start choosing your arrangement, you should know the difference between funeral and sympathy flowers.
Funeral flowers are pretty explanatory — you send this arrangement to a funeral home. During their funeral or a memorial service, the flowers are set up. Some funeral guests even take some of the flowers for remembrance.
When do you send funeral arrangements? This is customary if you cannot attend the funeral. You can also send a funeral arrangement if you weren't invited to the service but still reflect on the life of the one who passed.
Sympathy flowers are an arrangement sent personally to someone's house. These flowers have nothing to do with the funeral. You're reaching out to the deceased's loved ones, giving your condolences.
Who should receive a sympathy arrangement? These arrangements are sent to anyone close to the deceased. The subject can be a widow, child, or parent of the deceased.
While sending a neighbor or a co-worker a sympathy arrangement is nice, you should only send an arrangement to an immediate family member, spouse, or close friend.
What About Faith?
When it comes to death, religion is always a topic.
Some people don't believe or follow a religion while others live their life devoted to their religion. The arrangement you send should be influenced by the subject's religious preferences.
In short, some religions don't take kindly to sympathy arrangements.
For example, Mormons are strict about receiving arrangements. Muslim families would rather you ask before sending. And funeral flowers aren't accepted in other religions, such as Judaism.
Some religions accept floral arrangements, but they're not common. Hinduism is an example of this custom.
But many religions are welcoming of both funeral and sympathy arrangements. Examples include Christianity and Buddhism.
Types of Funeral Flower Arrangements
There are many ways to express your condolences with flowers. A popular option is choosing a flower arrangement. Here's an overview of the popular options you have.
Casket Sprays
If your loved one has a casket funeral, a beautiful spray to adorn the casket is a lovely addition to their service. Our casket sprays are large, beautiful flower arrangements that are displayed on top of your loved ones casket.
Your casket spray could be subtle with chrysanthemums or a bolder spray with flowers such as carnations. The spray can be displayed on top or inside of the casket.
You can choose a popular option such as a blanket of roses, a spray arrangement, or a custom wreath. There are wreaths made for specific persons such as a parent or someone who served in the military.
Funeral Wreaths
Funeral wreaths are an elegant arrangement option. Think of a Christmas wreath — these are flowers arranged in an elaborate manner. You can choose classic wreaths or intricate funeral wreaths in the shape of a heart or a cross.
Wreaths are a popular option because they're made with a variety of flowers. You can find uplifting wreaths made of daisies or classic funeral wreaths made of chrysanthemums.
These wreaths are commonly sent to a funeral home and are on display during the service.
Standing Sprays
Standing sprays are also a popular funeral flower arrangement choice.
Unlike a wreath, funeral sprays are a collection of beautiful sympathy flowers and other stylish arrangement plants. These sprays are arranged freshly by flower shops near funeral homes in time for the service.
The flowers are standing and are displayed during the service.
With standing sprays, you also have a variety of options. You can choose cheerful sprays made of carnations or a classic spray made of gladiolus.
Time to Buy Sympathy Flower Arrangements
Did you discover a friend of yours lost someone close to them? Sending funeral and sympathy flower arrangements is always a nice gesture. Flowers enhance a state of well-being and a positive mind.
But you should know the proper sympathy and funeral flower etiquette.
We recommend only certain flowers for funeral and sympathy arrangements. You should also take religion and their relationship to the deceased in mind.
Follow these rules and send the most exquisite funeral and sympathy flowers.
If you're looking for unique high quality floral blanket (to honor a man or woman) at a funeral or memorial service, go here to see more than 100 designs. All arrangements are hand crafted near the funeral service (anywhere in the United States) and hand delivered after we've contacted the funeral home staff directly (to confirm delivery time and proper etiquette). Visit Flowers Near to learn more.