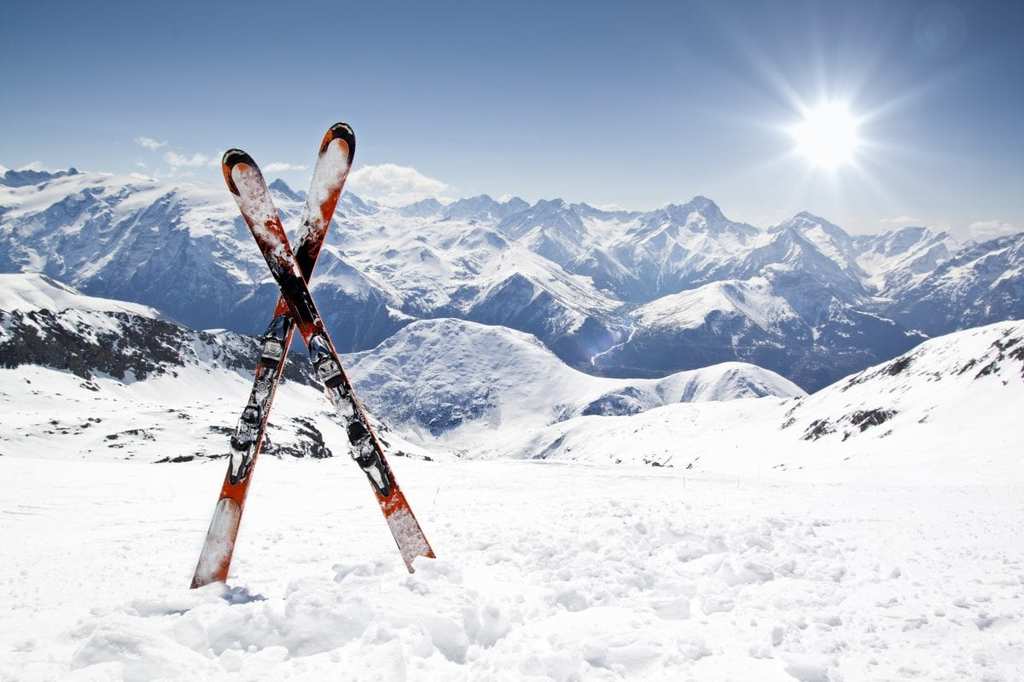 Skiing in Upstate New York: 10 Best Ski Resorts for Your Winter Vacation!
Originally posted on https://newyorkrentalbyowner.com/blog/skiing-in-upstate-new-york-10-best-ski-resorts-for-your-winter-vacation/
Skiing in Upstate New York: 10 Best Ski Resorts For Your Winter Vacation
If you're looking for new and exciting ski vacation then plan on ski resorts in New York.  I know, I know… the typical plan is to spend the entirety of your day on the slopes, but having a space to yourselves is a great way to enjoy the downtime between runs.  With all of your ski equipment, snow gear, food, and clothing it is much more enjoyable to spread out and relax in your own space.  There is a plethora of vacation rentals throughout New York state, and you should consider a vacation rental by the owner.
As we slowly make our way into autumn, winter is steadily on it's way and you know what that means!  It's time to start planning our winter vacations.  So start pulling out those skis, snowboards and wax!
Besides having the benefit of enjoying your own space, renting a vacation rental by owner property can save you money.  It also gives you the personal touch of having a connection with someone who truly knows the area, people, restaurants, shopping and other activities.  The owners have actually spent genuine time in the area!  If they hadn't, they wouldn't have bought property here.
Back to Skiing!
Anyway, back to the whole reason we're here: ski resorts.  It's time to buckle down and do your research.  New York has a variety of mountains, regions, and surrounding activities that should all be taken into account before you book your trip.  Surprisingly, New York has more ski resorts than any other state (yes, we are also counting New Hampshire, Maine and Vermont).
Keep in mind that we are not Colorado or the Alps, but we do have variety and a whole bunch of mountains just waiting for you to strap on some skis and slide down.  We have everything from Olympic-class downhill slopes to majestic cross-country ski trails throughout the state.  There is something here for every age and level of skier.  It's anyone's winter wonderland and it's here to be enjoyed.  So come enjoy it!
Don't forget to bring the kids.  Whether they've learned the ropes by now or not there are lessons available for skiers of all ages.  Everywhere from the Catskills to the Adirondacks are ski resorts and vacation rental by owner type properties.  So start asking for a week off and start pulling down your snow gear!  It's time to prep for your next vacation.  We're getting ready for it, and you should be too.
The Adirondacks
Whiteface Mountain is known for its excellent steep inclines, panoramic views of the surrounding Adirondack mountains, and it has the largest vertical in the East!  One of the most fun things to check out while you're visiting Whiteface Mountain is the old Olympic playgrounds–going all the way back to 1932.  It's crazy that that was almost 100 years ago!  If you can believe it.  You can go check out the old bobsled track, hockey rink and speed skating oval.
Now, when it comes to advanced skiing and riding you have to come check out the biggest vertical in the east.  There are a few steeper in some of the western time zones, but closer to the Atlantic Ocean is Whiteface's 3,430 foot drop.  Don't worry though!  There are plenty of slopes for beginner and intermediate skiers and riders too.  With three peaks to explore you have your pick of which greens, blues and blacks suit your speed and experience.
Whiteface is covered in plenty of moguls, race runs, glades and Ski Cloudspin, the host of the men's Olympic downhill… if that's the type of challenge you're looking for.  You overachiever, you.
Keep in mind that Whiteface is pretty bare, so it can be extremely windy, very cold and sometimes icy.  Dress accordingly!  Although, you should be dressing accordingly for any winter activities in the Northeast.  Even walking to your car can be bitter… but add some extra layers when you're spending the day on Whiteface.
Once you're done and worn out, you can head back home to enjoy some hot chocolate and thaw yourself out, or head to the town of Lake Placid.  It's only 20 minutes away from the slopes and there are some great eateries downtown!
Gore Mountain, known as the largest ski resort in New York, is full of challenging terrain spanning four peaks.  It offers 100 trails and a 2,500 foot vertical drop that is just a little less challenging than the drop at Whiteface Mountain.  Since it spans across four mountains, Gore has a large variety when it comes to terrain.  There are plenty of wide open overlooks with 360-degree views of the surrounding mountains, steep inclines, challenging glades, and chunks of beautifully groomed slopes.
They offer lessons and have great trails that are necessary for learning.  It is a relaxed mountain and due to its, somewhat significant, distance from any major cities, it is not over-crowded.  Emptier mountains mean more time on the slopes and less time waiting in lines for the lift!
There are plenty of taverns and bars in the area that you can retreat to at the end of the day.  So, take advantage of them!  Take your boots off and let your body relax.
Hickory is a tough mountain, but it is a great place for more advanced skiers and riders.  It is 100% alpine skiing.  They are currently hoping to open this year–but there are no solid details of that as of yet!
Being an alpine mountain, there are no groomers or snowmakers.  You have to be patient and wait for the snow to fall from the sky.  But once it does fall, boy is it beautiful and fun.
Hickory Ski Center is full of nostalgic lifts and views of the Hudson River and Gore Mountain.  It was founded back in 1946 and is truly a piece of ski history.
There is no space for beginners on this mountain, due to not having any terrain for them.  So Hickory is truly for adventure skiers and riders only.  That being said, there are no crowds!  You get the natural ski conditions and steep terrain all to yourself.
Now, it hasn't been open the past two years–but keep an eye out because they are hoping to re-open this coming season!
Plus, as I mentioned before, if you plan way ahead of time, Gore Mountain is only 20 miles away and is a great alternative.
Oak Mountain is celebrating its 70th anniversary this year!  At 2,400 feet and an annual snowfall of 120 inches, Oak Mountain is a great place to enjoy New York's ski facilities.  They boast an outstanding ski and snowboarding school, 22 trails, and a terrain park for any freestyle skiers and riders.
They even have snow tubing, snowshoe trails, hiking, great food and live music!  It overlooks many of the Adirondacks surrounding lakes, which makes up the beautiful views at the top of the summit.  It may be one of the smaller mountains on our list but it still leaves some challenges to be had for more intermediate and advanced athletes.  However, it truly is a haven for beginners and learners.
Oak Mountain is proud to host weddings, disc golf and other great events throughout the year.  It truly is a 3-season resort.
Vacation Rentals in the Adirondacks

The Catskills
Windham Mountain is infamous for being laid-back and family friendly.  It prides itself on its lesson programs which makes it a great choice for novice and intermediate skiers and riders.  Windham Mountain spans just two peaks and boasts, just like most of the mountains previously mentioned, breathtaking views.
Windham truly focuses on the guest experience.  They provide custom boot fittings, lessons, spacious lockers and fancy dining.  It's a great experience for skiers and riders of all ages… even the ones that just want to lounge in the lodge with a book and some coffee.
Now, it does have a few steep trails but advanced skiers and riders will have limited access to harder runs.  However, Windham Mountain makes up for their lack of advanced slopes by providing you with six terrain parks!  The parks contain over 80 amenities such as half-pipes, table tops, rails, jumps and more!  They also have an Adventure Park with tubing, snowmobiles and ice skating for any non skiers in the group.  It's a beginner and intermediate riders paradise just waiting for you!
Keep in mind that there is no downtown area by Windham Mountain.  However, there are plenty of restaurants and amenities within 5 miles of the slope.  So, if you're looking for some after-exercise grub then you'll have to venture a few miles up the road.
If downhill skiing isn't your bread and butter then try heading to Mountain Trail Cross Country Ski and Snowshoe Center to scratch that winter sport itch.  It is a winter wonderland in the Catskill Mountains during the winter and Mountain Trails boasts 35 kilometers of groomed trails right through it!
Throw on some cross country skis or snowshoes and come explore.  Mountain Trails is located in the Northern Catskills, which was once frequented by loggers, trappers and tanners.  This historic area has been kept, mostly, untouched–leaving Mother Nature's natural resources to flourish.
Throughout the 35 kilometers of groomed trails, you can cover hundreds of forested acreage throughout the Catskill Mountains.  The National Ski Patrol does patrol the area and there are PSIA instructors that offer lessons for cross country skiers of all levels.
There is an abundance of restaurants, bars, and shops in the surrounding area.  So, feel free to enjoy the non-nature made activities after your day out in the breathtaking winter wonderland that is the Catskills.
Hunter Mountain is known for its long verticals on the majority of its trails.  Due to its close proximity to New York City and it's great après ski scene, it can draw large crowds on the weekends.  It is one of the most popular ski resorts in New York.  It boasts an incredible snowmaking system that covers 100% of its trails which are spread out over four peaks.
Hunter is one resort that prides itself on being the most challenging ski area in New York.  Almost half of its trails are for advanced and expert skiers.  However, due to being spread out between four peaks, there is ample room for beginner trails that are separate and more safe for learning.
Hunter Mountain, like Windham Mountain, is extremely proud of its award-winning ski school.  But, keep in mind, that if you're traveling with a pack of intermediate skiers this may not be the spot for you.  It's full of great challenges for the more advanced skiers and it has some nice, easy-going slopes for beginners, but it is lacking in blues that are great for intermediates.
As I mentioned before, Hunter Mountain is the closest resort to NYC which means that the weekends can be packed.  But, if you plan on traveling during the mid-week then you'll pretty much have all four peaks to yourselves.
Not to be confused with Bel Air in sunny California (you know… where the Fresh Prince moved to from Philadelphia?)… Belleayre is one of the most fun ski resorts in New York State.  It is a great place for beginner and intermediate skiers and snowboarders.
Belleayre is one of the largest ski areas in the Catskills and it is great for learning how to hit those slopes.  They also offer Nordic skiing, which is great if you're looking for more flat terrain.  Belleayre is known for being one of the easier mountains in New York but they are planning on adding new trails and upgrading their facilities.
There aren't many options for dining and lounging at the resort itself but just 10-15 miles up the road there is!  Belleayre is great for families of all ages due to the resorts vast beginner slopes, quiet nightlife and great ski school.
Vacation Rentals in the Catskills

The Finger Lakes
Did you know the Finger Lakes Wine Country is open year round?  Why not take a tour after hitting the slopes? Read our guide on world class wine tasting in the Finger Lakes region. There is nothing like cozing up and taking in the sights of a snow covered vineyard after a fun day on the slopes!
Bristol Mountain offers 1200 feet of vertical slopes, state of the art snowmaking and is the premier ski resort in the Finger Lakes Region.  Their snowmakers cover 100% of the mountain, which is made up of 138 acres of trails.  They also have 3 kilometers of Nordic trails, if downhill stuff isn't your catnip.
Bristol Mountain has been open since 1964 and is proud to maintain its family-fun environment and values.  They cater to skiers and riders of all ages and experience and they hope to continue that tradition!
They have beautiful, well-lit night skiing, and they prioritize in maintaining the best conditions for snowboarders and skiers alike.  There are also terrain parks, a ski school and they are hosting the 2020 and 2021 U.S. Aerials Freestyle Competition!
There are several restaurants and lodges around the slopes that make for easy and delicious dining.  Some spots are even right on the mountain itself.
Labrador Mountain is a smaller mountain than the several mentioned above.  Despite its height, it's a great option for families of all ages and levels.  With only 23 trails, 8 black diamonds, 9 blue squares, and 6 green circles, you can easily find your favorite trail and hit it more than once!  They also have 4 great terrain parks, lessons, a glade and a wood park.
Bring the whole family down to enjoy some time together on Labrador Mountain!  Let the little ones learn, the more advanced ones adventure, and let the teenagers, and maybe your crazy uncle, hit a half-pipe.
Labrador Mountain boasts fun for the entire family!  So bring them up to the Finger Lakes and enjoy it!
Vacation Rentals in the Finger Lakes
When you start planning your next visit to New York Ski Resorts located in Upstate New York be sure to check our our places to stay. Many of our vacation rentals by owner have plenty of room for everyone. Start planning you next great ski adventure!
No Booking Fees!
No Commissions!
Direct Communication with the Owner
Browse and book vacation rentals on New York By Owner
(NewYorkRBO.com)
NEW YORK'S  #1 FASTEST GROWING VACATION RENTAL LISTING SITE!