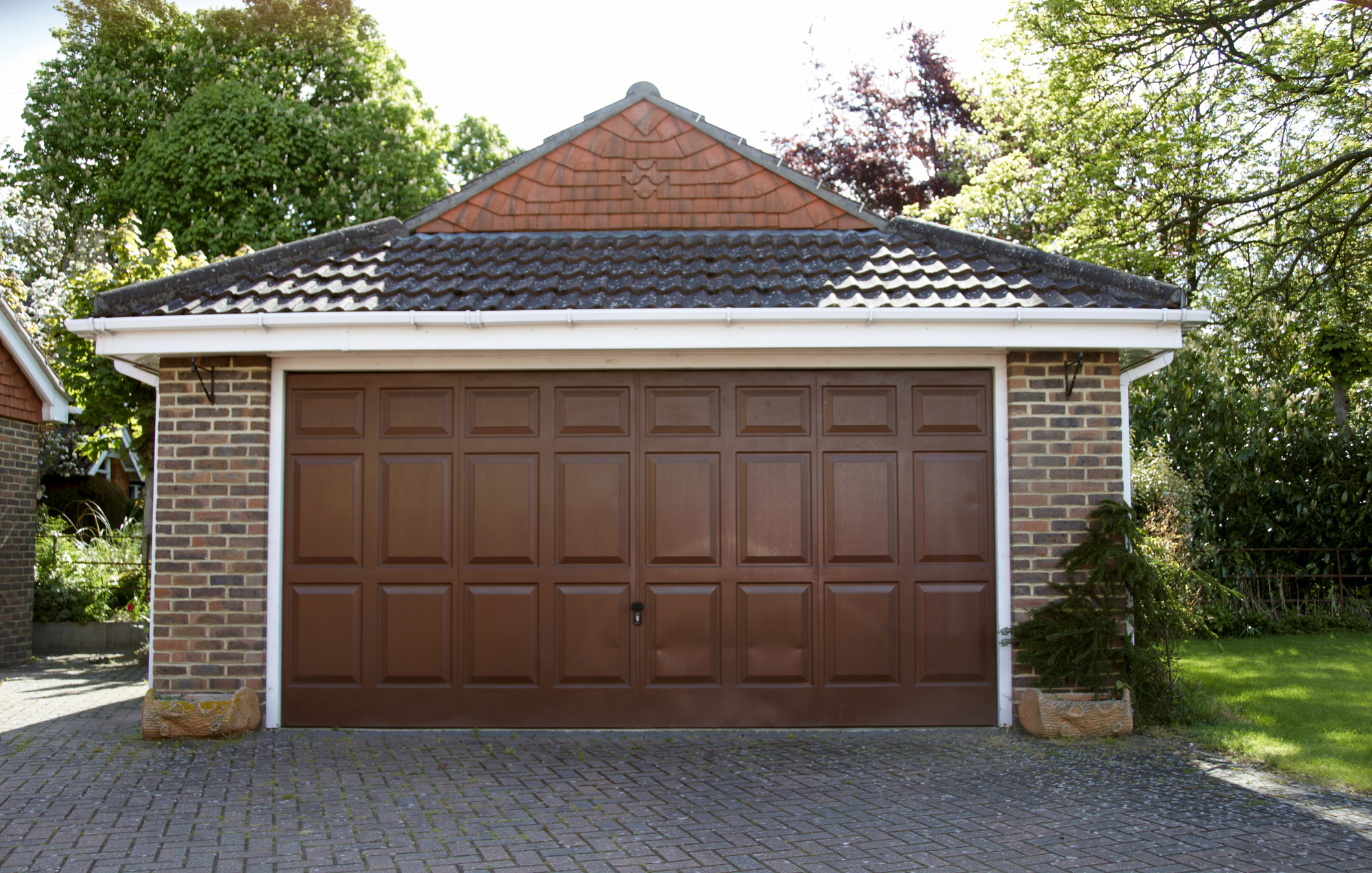 Off House, Out of Mind? What Are the Benefits of a Detached Garage
Less than a century ago, you would be hard-pressed to find a house with an attached garage. That's because the trend didn't yet exist in American communities.
The first attached garage didn't appear in the U.S. until the 1920s and didn't become a popular design for new homes until a decade later. Instead, most family homes during the period prior to this featured a detached garage.
Typically, until the 1930s, the front porch served as the common gathering area, as well as a transition space upon entering one's home. A detached garage was the most sensible option for storing the family vehicle. 
Today, a detached garage is a choice of many families for the multitude of additional benefits that it offers.
Read on to learn the benefits of having a detached garage added to your home!
A Separate Advantage
The reasons for a detached garage may not be the same as they once were. Still, the benefits are causing the trend to make a major comeback. 
Today, many families are opting to keep their garage separate from their home. This option provides greater versatility and convenience over an attached garage.
The Benefits of a Detached Garage
Here are just a few of the advantages of having a garage that's separated from your home. 
1. A Perfect Remedy for Conflicting Schedules or Hobbies
If your spouse has a hankering for power tools on Saturday morning, while you prefer hitting the snooze button a few extra times, a detached garage offers the best of both worlds. It's the perfect compromise for couples who have differing ideas about the best way to spend a weekend.
While one of you is busy entertaining guests and hosting sleepovers, the other can escape to a private area where they can build a homemade bookshelf, change the oil, or catch a football game.
Maybe it's not the man who needs peace and quiet when the week comes to an end.
Moms can retreat to practice their Pinterest-worthy crafts or catch up on bestseller reads while Dad whips up pancakes.
However your family dynamics, a detached garage gives families a solution for getting away without ever leaving their home.
2. A Detached Garage Easily Transforms Into Mother-In-Law / Guest Quarters 
A detached garage offers an ideal housing solution for aging parents. Whether they're visiting or moving in permanently, a garage apartment provides plenty of space. And, it's comforting to know that you're only a few feet away at any given moment.
If you have a detached garage, you instantly have more options for housing relatives and other guests needing a place to crash. 
Installing a simple living space above your garage is a much simpler way to accommodate extra family members than remodeling your home. 
You'll have easy access to your plus-one guest without leaving your property (or losing your mind).
Whether you're hosting college grads or the grandparents, they'll appreciate the added privacy.
3. An Ideal Home-Office Space
According to statistics, 3.9 million Americans are now working from home at least half the week.
If you perform your job from your home address, it's not always easy to reserve office space or minimize outside disturbances. This can keep you from meeting work-related obligations and deadlines. It might even block you from reaching your full potential on the job.
On the other hand, a private home-office allows you to perform job duties without distractions. Plus, a designated home-office helps to maintain organization and ensures that your work doesn't get lost in your family's daily shuffle.
4. A Detached Garage Creates Insta-Storage (a much-needed amenity for today's families)
Sure, you can haul boxes up (and down) from the attic if you prefer. But, having storage space that's just feet from your home is sure to come in handy.
If additional storage space is high on your family's list of needs, a detached garage offers an easy solution.
Even a small garage can be outfitted with creative shelving to accommodate a multitude of bins and boxes.
Outside storage allows family members to retrieve items without inconveniencing others. And, it's a great place for tools, lawn care equipment, bikes, tents, or other items that are rarely brought inside to serve their purpose.
5. Curb Appeal
Many people simply find a detached garage more attractive. 
An attached garage limits your home's design. Plus, a large garage can overwhelm your home's appearance and drastically reduce its curb appeal.
A separate garage doesn't have to merge with your home's exterior. You're free to maintain a Victorian style home. Or, perhaps you've always wanted a ranch-style home.
No matter what you prefer, your garage won't take away from the look of your home. And, there's no need to try to merge the two spaces.
You could choose a discrete location for your garage that's out of sight of passing traffic. You can potentially save a bundle by using cost-effective building materials for your garage. 
There are several reasonably-priced options available. Steel is becoming an increasingly popular choice among homeowners, for example. Read more here about the possibilities of building your garage with steel.
Want More Money-Saving Home Improvement Tips?
A detached garage is a great way to increase space and save money on building costs. But, it's just one of the many cost-savvy ways you can improve your home.
Today's families want to make decisions that are smart for their pocketbook. But, many are also looking for ways to create a more eco-friendly home and lifestyle, as well.
Want home improvement ideas that can save you money while helping to save the planet, too?
Check out this post for energy-efficient home improvement tips that can help you save big!