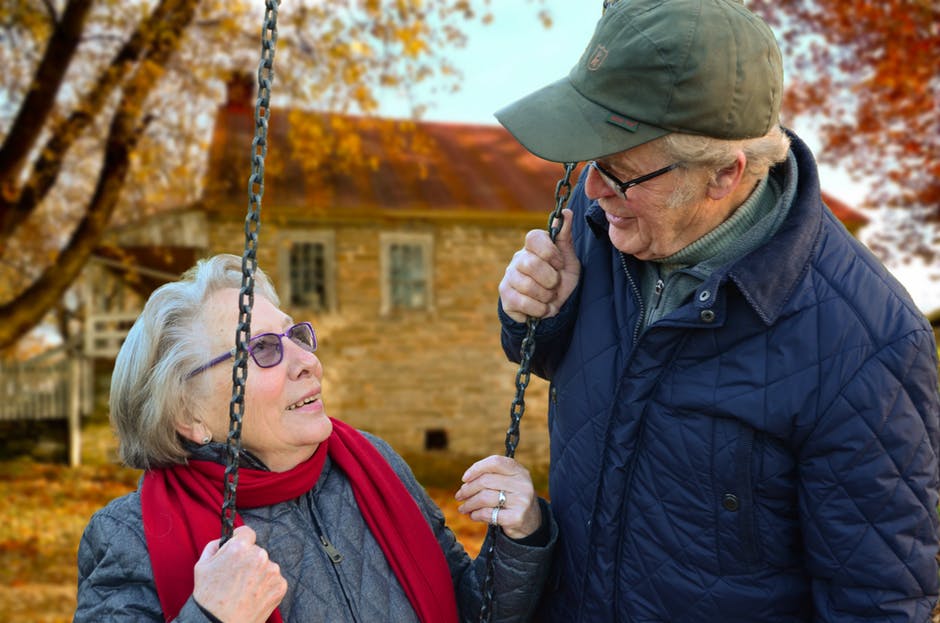 Single and Ready to Mingle?: The Best Dating Advice for Single Seniors Looking for the Perfect Match
Nearly 18 percent of single Americans are aged 65 and over. If you're one of these 19.5 million single seniors, you might have bought into the lie that your best opportunities for love and romance have come and gone.
But, since you're reading this post, deep down you know that it's never too late to find love. And, if the possibility of a new romance ignites a tingle of excitement, it's definitely time to cast aside any negative ideas about senior dating and put yourself out there!
Read on to learn the best dating advice for single seniors.
Consider Dating Sites
Things have changed a lot since you were first on the dating scene, especially in the last few years with the arrival of dating apps like Tinder.
But, the good news is that there's a range of dating sites directed at specific groups or people with certain interests or values. So, rather than trying your luck on a general dating site, you could sign up to a senior citizen dating site instead.
Or, for example, if your faith is very important to you, you might consider a Catholic senior dating website. Alternatively, there are specific dating sites dedicated to seniors of other faiths, LGBT seniors and seniors with disabilities.
No matter what site you choose, never include any personal information as part of your public profile. And, it's always a good idea to sign up to a site with a free trial period. That way you can see if you like the site before you commit to the cost.
Pursue Your Passions
If you're not keen on the idea of internet dating, you can search online to find groups where seniors meet in your area. Alternatively, your local community center or library may be able to point you in the right direction.
Consider what hobbies you enjoy and how you could meet people who share the same interests. After all, having things in common is the basis of any successful relationship, no matter what age you are.
For example, if you like reading, join a book club. If you're artistic, maybe there's a painting class in your area. Or, if you're more of an outdoorsy type, you could join a walking group. This way you'll meet interesting people and get some fresh air and exercise at the same time.
The goal isn't necessarily to meet someone special right away. But, expanding your social circle and opening yourself up to new connections makes it more likely.
Sharpen Your Conversation Skills
Another advantage of joining a group is that it allows you to practice making conversation with new people.
It's likely that most of the people in your life are family and friends you've known for years. As a result, it's to be expected that you might be a little rusty when it comes to making small talk with strangers. So, don't be afraid to practice on new people you meet, whether that's in a group situation or any other part of your life.
If you're lucky enough to meet someone you like, whether that's online or in person, you'll then feel more confident about your conversation skills.
Practice Engaged Listening
One of the most important first date conversation tips is to be a good listener. After all, it's no use becoming more confident at speaking to new people if you're not listening to their replies.
Engaged listening is more than just hearing what is being said. It means considering the person as a whole, and picking up on subtle intonations and the emotions being transmitted.
By listening in this way, you'll find it easier to understand the person you're on a date with. You'll also make your date feel like they're being heard and understood.
This helps create a stronger connection between the two of you, which means more chance of a second date if you're interested!
Live in the Here and Now
The best tip for older women dating, and indeed older men, is to see each date as a fresh start.
As two single seniors, you've probably both lived through painful experiences, such as the death of your spouse, adultery or a messy divorce. These topics might come up during the date, but try not to let them dominate the conversation.
Instead, talk about your hobbies and dreams, and make sure to show off your great sense of humor. Focus on getting acquainted with your date and enjoying their company in the here and now. After all, you might be sharing your future with them so it makes no sense to be stuck in the past.
Be Honest
Not all dates will go well – like dating as a teenager, older dating is a case of trial and error. So, if you're not interested in your date, be honest with them, but remember to always be respectful.
And, if you enjoy your date's company but aren't sure about a romantic relationship, don't rule out the possibility of friendship. They might not be right for love, but they could make a great travel companion or friend.
You should also be straight about what you're looking for from dating. You might even find that your date wants the same thing. If you see dating as a lifestyle and would prefer to stay single, that's fine. Just make sure you're upfront with your date.
Dating Advice for Single Seniors
As single seniors you know your own mind and the kind of qualities you're attracted to, whether you're looking for love or someone to spend time with.
But, the most important thing to remember about dating is that it should be fun.
And, if you're ready to unleash your inner flirt, take a look at these Tinder pickup lines for some inspiration!