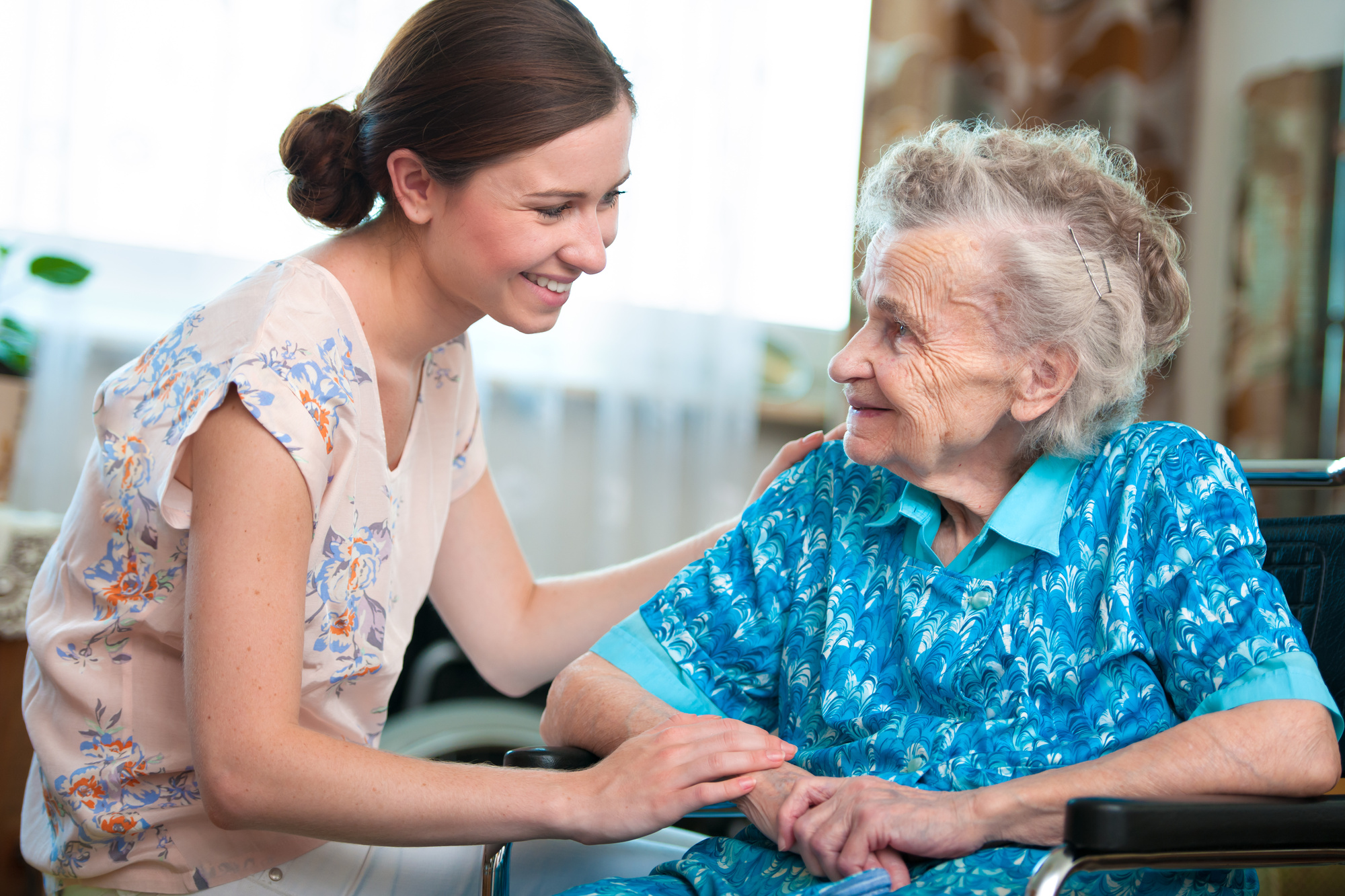 10 Caregiver Apps to Help You Care for Your Aging Parents
About 15.7 million adult caregivers care for a family member who has Alzheimer's disease or other dementia. And 39.8 million caregivers provide care to adults with a disability or illness.
Each loved one's condition will be different. Being a caregiver takes more than stamina, strength and time–it takes emotional strength. Some people say that trying to have a consistent schedule is one of the most difficult aspects of giving care.
It's one thing to gear up for a short-term crisis. But it takes different skills to provide care over a longer period of time. Caregiving is a difficult and draining task (and sometimes a longterm lifestyle).
You might be caring for your elderly parents but it might also be a child, sibling or spouse with a medical condition.
Read on for a list of 10 top caregiver apps that can ease the burden and help you succeed in caregiving.
1. CaringBridge
CaringBridge allows you and multiple family members to stay in touch.
If your family needs to rally around a loved one in need of care, this app can help. CaringBridge lets multiple users share info such as updates, encouragement, and arranging care.
There's a guest book so you can jot down journal entries, medical updates, photos, stories, and tributes.
One of the best things is you can communicate in a private, ad-free place with the other family members.
When there is a family crisis, you might be overwhelmed with the number of phone calls, texts and emails you receive. Often, they all are asking the same questions. Your personal CaringBridge website gives you one centralized, private place to share health updates and request help.
If your loved one is facing surgery, medical treatment etc, this app can help you all stay connected and supportive throughout the journey.
The app is free for iPhone/iPad and Android.
2. Lotsa Helping Hands
This app is similar to CaringBridge in that it allows multiple users to work together.
Lotsa Helping Hands allows you to add care aides and volunteers to update an interactive calendar, message board and list the best times to call.
Like the name suggests, this app helps you organize your care community so everyone can be involved.
With the Help calendar, you can post requests. For example, if you would like someone to bring a freezer meal or give rides to medical appointments, or just even to stop by to visit.
Your community will be able to give you help in the manner that you need it. It will be a relief to them and to you for them to give (and for you to get) the type of help you need.
The calendar is user friendly. It color-codes the days that help is needed in one colour and the days that needs have been met in another colour. You can even see what each family member has agreed to do to help.
The app will send notification reminders automatically so nothing falls through the cracks.
A free newsletter complements the app. Note: This app is not available for Android but the web version is available as well.
3. Caring Village
The Caring Village app is designed specifically for family caregivers to help them easily coordinate and keep track of their loved one's care.
The Caring Village app lets you create "villages" to help coordinate the specifics of a loved one's care.
You can store important medical, financial and legal documents, create care plans, write a wellness journal and make to-do lists.
You then share entries with the rest of your "village" as well as send messages among the members in the group.
Stay in the loop through instant notifications whenever someone else makes an update with one of the best elderly care apps on the free market.
4. CareZone
CareZone is another great, free care-based app. It's an excellent way to have a handy list of your loved one's medications at the touch of a button.
You can scan your family members' pill bottles and the app creates a detailed list of medications that you can share with medical professionals.
This is one of those great apps for dementia caregivers. Automatic reminders mean you'll never forget to administer a dose, refill a prescription, or track health info like blood glucose or blood pressure.
This app is secure and allows you to upload photos and even send voice messages to friends and family.
You can keep everything about your loved one's care here with the detailed notes and observation section.
Check out 5 heartwarming holiday books you can enjoy with your family.
5. eCare21
If you want total peace of mind about your loved one, eCare21 can help. Their philosophy is to share the care. It provides round-the-clock patient monitoring through wireless, wearable devices (such as a smartwatch or FitBit).
You can track the wearer's glucose, heart rate, activity, medication, weight, calorie intake and sleep.
If you live far away or are a working caregiver who wants an app for senior care that lets you be in the loop, eCare21 is your best bet.
You and others including doctors can access the patient's health data at any time.
6. Medisafe
Medisafe is the #1 platform for personalized medication management.
It is tough as a caregiver to remember when various medications should be taken, which ones should be taken with food, avoiding double dosage and which side effects to look for.
Medisafe can help to remind, track progress, and will alert physicians about patients who are not taking their medication.
It even provides incentives including coupons for the patient.
Besides being a medication reminder app, this app for senior care also educates people about the medicines they're taking.
7. Elder 411
Elder 411 is one of the best elderly care apps for tips and advice.
There are more than 500 pieces of advice tidbits about 11 areas of care.
You can access tips about safety, housing, hiring help, adaptive equipment, communication, legal issues, mobility, letting go, and other key care issues, available right when you need them most.
The search feature allows you to pinpoint the area of advice you need. You are also able to store notes in the app.
8. Alzheimer's Caregiver Buddy
The Alzheimer's Association developed a caregiver buddy app to help caregivers with various caregiving factors.
It provides help to deal with stress, navigate family conflicts and offers a 24/7 helpline.
Caregivers will like the daily care tips and easy, fun activities to engage the body and mind of someone living with dementia.
This is one of those must-have apps for dementia caregivers. It explains how to cope with alarming behaviors like aggression or hallucination.
Alzheimer's Caregiver Buddy is available for free on iPhone or Android.
Time to move a loved one to a memory care facility? Read more here.
9. AARP Caregiving
This app empowers caregivers to feel they can effectively care for an elderly family member successfully.
Here you can monitor symptoms, coordinate care with other caregivers, and keep track of appointments and medications.
The help center is a great resource for caregivers to find answers to urgent or frequently asked questions.
The AARP Caregiving app is free to download on both iPhone and Android.
10. Care.Com
Need a helping hand to care for your loved one? Care.com's app helps you find temporary, qualified elderly care. Whether you need care immediately, this week or this month, you can find someone to help.
You can easily find caregivers that specialize in the needs of people with disabilities and medical conditions such as dementia, Alzheimer's and so on.
At your fingertips, you'll have access to hundreds of resumes and applications of local professional caregivers. You can even book an interview and set up payment through the app.
This is one of those apps for caregivers that will allow you to feel that you are not doing it all alone. Get professional caregivers right when you need them.
Check out what to look for in a home health care provider.
Care.com's app is available for free on iPhone or Android.
Final Thoughts on Caregiver Apps
We hope this list of top 10 caregiver apps can help make caregiving easier and more organized.
Whether you become a caregiver gradually or all of sudden due to an emergency, or whether you are a caregiver willingly or by default, many emotions surface when you become a caregiver.
Many emotions such as frustration, anger, anxiety, boredom, embarrassment, fear and a host of other emotions can arise. Even if you thought that could never happen to you.
Get help for yourself and your loved one before you burn out. It is in both of your best interests to do so.
Visit Article City's family section for many articles that may interest you.