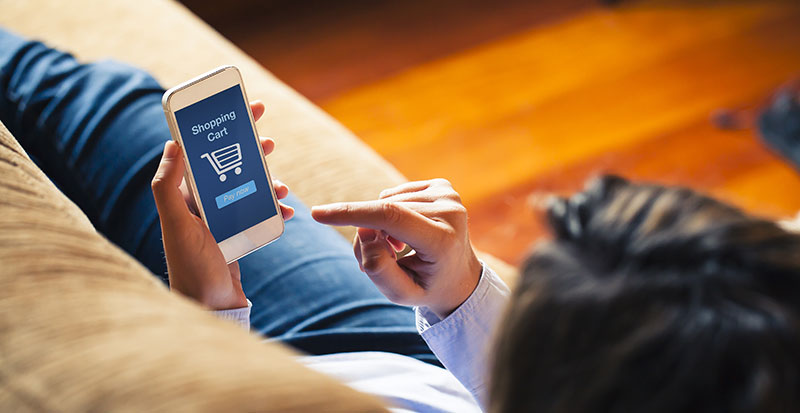 No, Don't Go! 10 Savvy Sales Hacks to Reduce Shopping Cart Abandonment Rate
Originally posted on https://www.samsonwebdesign.co.uk/no-dont-go-10-savvy-sales-hacks-to-reduce-shopping-cart-abandonment-rate/
E-commerce businesses in the United Kingdom have a big problem. Did you know that across all industries more than 75% of e-commerce shopping carts get abandoned? That translates to about £1.7 million in missed sales every year.
Consumers abandon online shopping carts for many reasons, like poor website design, but you can prevent cart abandonment by addressing those issues right away. While you'll never get back the money you lost in the past, you can avoid losing any more in the future.
Check out the list of 10 savvy tricks for reducing your shopping cart abandonment rate below to get started.
1. Item Scarcity
Have you ever noticed that on discount hotel booking websites they list how many rooms remain at a certain price? Marketers refer to this as scarcity. When a customer sees you have a limited number of specific items left, it motivates them to buy now.
Using a countdown clock during a special deal period works in a similar way. It encourages consumers to act fast and buy because they only have a short time remaining to get a good deal.
If you offer the item in different styles, you can display when certain styles run out to show its popularity. Alternatively, you can list how many items sold within the last few hours or how many viewers the item has currently.
2. Cart Saving Options
According to research, almost 25% of consumers who decide not to buy items in their shopping cart want to view them later. Many online shoppers do price comparisons over days or weeks and open up multiple tabs to search for similar items.
Offering a cart saving option is key to avoiding an abandoned cart. Different e-commerce providers offer different types of cart saving options. Do some research to figure out what will work best with your target audience.
3. Stop Customers from Leaving with a Popup
Sometimes when a customer looks around a shop they choose a few items then decide against purchasing them. If it's in a brick-and-mortar business, someone can stop them and try to change their mind. Wouldn't it be great if the same could happen for e-commerce businesses?
Cue exit-intent popups!
You can install an exit-intent popup on any webpage, including your check out page or shopping cart page. The tool recognizes when a customer is about to abandon the page and displays a popup message encouraging them to stay.
The message could offer more information or present a special deal or coupon. Some advanced tools even offer targeted content based on the sites and items the customer viewed.
4. Make Security Certificates and Badges Visible
Safety is a major concern for consumers shopping online. Most shoppers look for signs they can trust your e-commerce business before they'll buy.
Displaying security certificates and badges in clearly visible locations makes them feel more confident. This leads to less shopping cart abandonment.
Choose security badges from big names like McAfee and Norton to instill the most confidence.
5. Avoid Surprises
Unexpected surprises are another issue leading to a high shopping cart abandonment rate.
Consumers don't mind paying for costs when they know them upfront. It's when they go to check out and suddenly there's added fees, shipping costs, or taxes added on that they abandon the purchase.
Avoid this type of abandonment by clearly displaying fees, taxes, and any other costs they need to factor into the purchase price. If your shipping costs vary, you can add a shipping calculator button for them to calculate it themselves.
6. Follow Up with a Cart Abandonment Email
One of the most important steps you can take to minimize abandonment rates is to send out an abandoned cart email. Send an email out within three hours after a customer abandons their cart for a 40% opening rate on average and a 20% rate for click-through.
In the email, simply remind the customer of the items in their cart. You can even offer a special discount if they decide to make the purchase within a limited period of time.
7. Allow Checkout for Guests
Not every visitor wants to sign-up for your email listserv or make an account so they can buy something. When you force customers to fill out their personal information, it can deter those who don't want to provide any info.
Provide guest checkout options for any customers who don't want to make an account. You can always include a place to sign-up for email offers or newsletters during check out process.
8. Make Checkout Faster
Even for customers who create an account with your business, you should aim to make check out as simple and fast as possible. People don't want to click through multiple pages after they made the decision to buy.
An excellent example is Amazon's "one-click" buy option for users with an account. They literally click the button once and Amazon uses their preferred payment and shipping methods.
9. A Great Return Policy
Consumers who purchase items online do not know for sure what the product looks like before it arrives. If they're unsatisfied the item, they expect to send it back for a full refund.
Many customers about to check out will abandon their cart if they do not know your e-commerce business's return policy. Allowing customers to return non-used items within a limited period of time makes them feel more confident in the purchase and reduces your cart abandonment rate.
10. Accept a Multitude of Payments
Finally, payment denial is another big reason customers abandon online shopping carts. Consumer payment preferences vary as much as they do.
Try to accept a multitude of payment options like major credit cards, PayPal, and other online payment services. It means not losing out on potential sales because you only accept Visa, but not American Express.
Building a Great E-commerce Website Prevents Shopping Cart Abandonment
The U.K.'s shopping cart abandonment rate is shocking, but that doesn't mean your e-commerce business needs to suffer. These 10 tips should help you identify and correct any problems leading to shopping cart abandonment.
One other major issue online retailers face when trying to decrease abandoned carts is website quality. If your costumers struggle using your website, they won't even begin putting items in their cart.
The design and marketing gurus at Samson Web Design can help you create or improve your business's website to drive more traffic and decrease bounce.
They can even help with content like those follow-up cart abandonment emails. Contact Samson Web Design today to build a gorgeous website that converts!