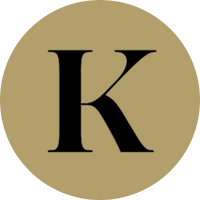 KMB Legal: The Boutique Law Firm That Offers Top Legal Services in Gold Coast Australia
KMB Legal, the boutique law firm on the Gold Coast, Australia that counts with a team with over 10 years of experience, offers legal services in the areas of Family Law, Commercial Law, and Personal Injury Law.
FOR IMMEDIATE RELEASE
Bundall, AU, 28 September 2021— The boutique law firm that was established in Gold Coast, Australia in 2016, KMB Legal, offers top-legal practice in the areas of Family Law, Commercial Law, and Personal Injury Law.
Created out of the need in the market for special legal services with a strong clients focus, at KMB Legal, they're proud of the commitment they have developed for their clients, who don't see them as a law firm but as their trusted legal advisors. Treating each of their clients with respect and care, regardless of the size or complexity of their cases.
Their expertise in commercial law gives them the unique ability to represent complex family law matters, working alongside you to achieve your desired outcomes through the most challenging legal matters.
There are three different areas at KMB Legal:
Commercial and corporate law: Commercial law is a vast field, encompassing all matters relating to the operation of a business on the gold coast, from sole traders starting up all the way through to multinational corporations involved in mergers and acquisitions. And at KMB Legal's commercial and business lawyers they provide legal services across a range of matters for businesses of all sizes, specializing in helping the owners of small to medium enterprises (SME's) find highly targeted solutions to specific legal matters.
Family Law: At KMB, they understand that family and relationship breakdowns can be the cause of extreme stress and emotional turmoil for all involved, so they're dedicated to providing their clients with the best service possible whilst achieving their goals. Their team of trusted family lawyers provides a caring, pragmatic approach to support and guide you through the legal process.
Personal Injury Law: They're here to help you with your car accident or workplace injury compensation claim. Since they understand how hard is to get your life back on track after suffering a personal injury, that's why they strive to achieve your outcomes with as little stress ad cost as possible, so you can focus on healing and moving forward with your life.
Having a strong client focus they offer free consultations, giving you the chance to get a feel about them and learn more about their process. They also offer a "no win, no fee" system where you don't have to pay anything to them unless your case is successful.
Their caring and compassionate team are here to support you through this process and one of their senior lawyers will personally look into your matter. Giving you peace of mind that your needs are understood and giving them the ability to act promptly on your behalf. Striving to support you in a caring and pragmatic manner and guiding you through the process every step of the way.
Visit https://www.kmblegal.com.au/ and find out more about how KMB Legal delivers excellence in customer service, strong results, and outcomes with a personal, down-to-earth approach.
Contact Info:
Name: Katie Chan
Organization: KMB Legal
Address: Level 9, Wyndham Building, 1 Corporate Court Bundall, QLD, 4217
Phone: (07) 5649 6668
Email: [email protected]
Website: https://www.kmblegal.com.au/
Originally Posted On: https://syndication.cloud/kmb-legal-the-boutique-law-firm-that-offers-top-legal-services-in-gold-coast-australia/