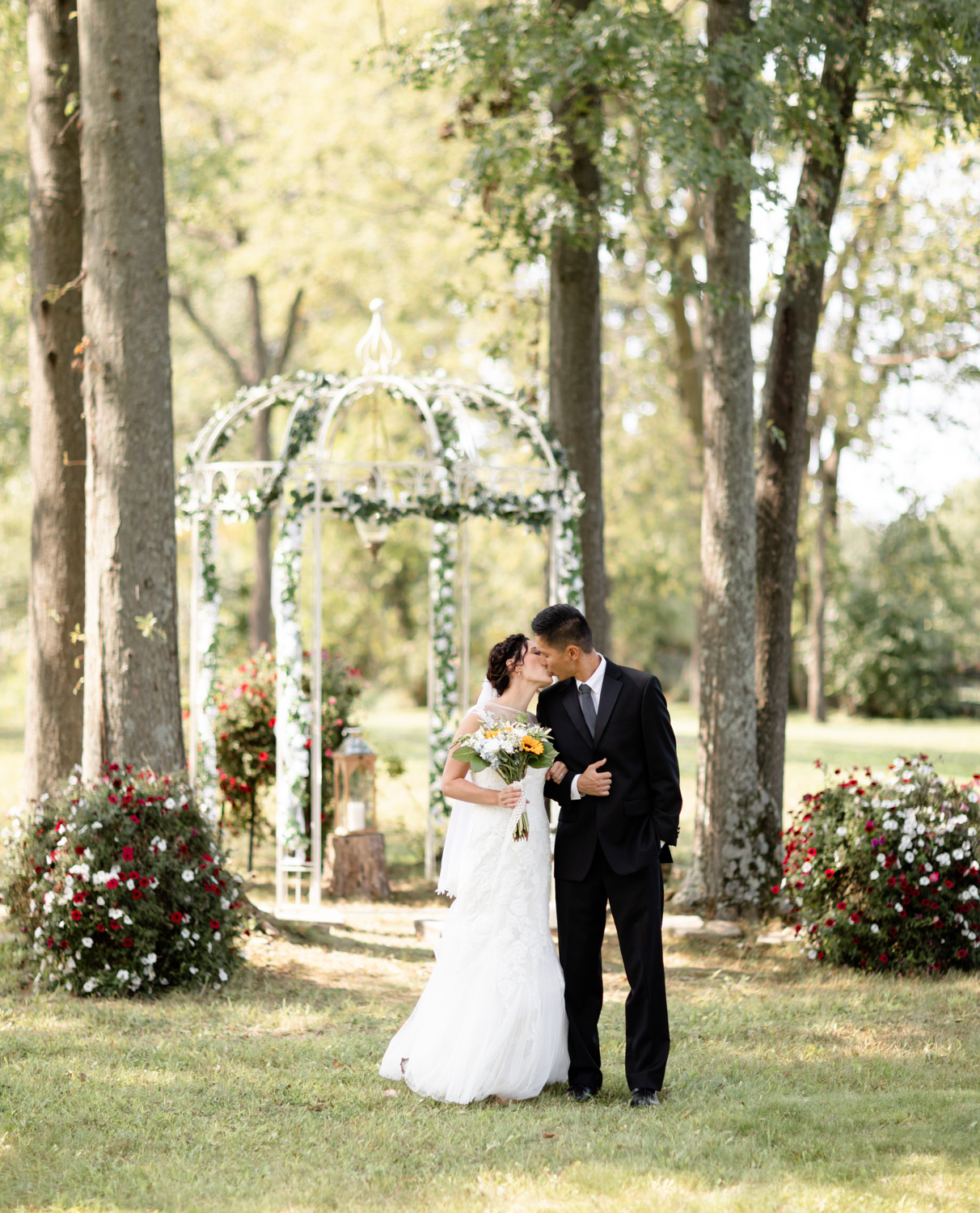 Ideas for having an outdoor wedding ceremony.
If you have chosen to host an outdoor wedding, know that you have made a wonderful choice! After all, how could you not enjoy the beautiful rays of sun beaming down on you and your partner as you vow your love to one another? Stunning blue skies, lush green grass, gorgeous flowers, and trees; the outdoors presents such a lovely setting for a wedding!
Take a Look at Reasons to Photograph Your Columbus Marriage Proposal
However, if you are planning on hosting your own outdoor big day, there are some things that you will want to keep in mind! Are you aware of what they are?
We believe that every wedding, whether it be indoors or out, should be planned to perfection! That's why here at Curtis Wallis Photography we have gathered some tips to assist you with hosting your own outdoor wedding. If you are all set to discover what these tips are, be sure to continue reading, so that you can gain some helpful insight:
Keep the Weather in Mind. If you are planning on tying the knot outdoors, the weather will be your biggest obstacle! While we all wish for sunshine and the perfect temperature, this may not be the case when it comes to your nuptials. So, it is certainly of importance that you keep the weather in mind! By having a backup plan in place, you can ensure that your big day can unfold beautifully, even if unfortunate weather events present themselves. It would be best to choose a venue that provides both indoor and outdoor sites, so that you can move your outdoor big day inside if necessary. Or, consider renting tents or canopies, as a way to shield you and your guests from any potential rain, wind, heat, or frigid temperatures that could be presented.
Consider Your Setting. When hosting an outdoor wedding, the sun will most likely be present. However, while it will be a beautiful addition to your big day, know that it can also cause discomfort to you and your guests! You will want to say your "I do's" in a setting where the rays of sunlight won't hinder the views of you and your guests, as you won't want it in your eyes. So, know that it would be best to discover a location that provides shade, such as under trees. Or, create an arch or chuppah that would block any rays of sunlight. In addition, consider angling your wedding ceremony in a way where the sunlight won't be in the eyes of you or your guests. By doing so, you can ensure that everyone can view and enjoy your nuptials with ease.
Dress for the Elements. You will want to ensure that you are comfortable when enjoying your celebration! Therefore, you will want to choose the perfect ensemble for your walk down the aisle. If you are hosting an outdoor wedding in either spring or summer, you will want to ensure that you stay cool, so a light and airy gown, such as a sheath silhouette, would be best. In addition, know that lighter fabrics, such as lace, would also be ideal, as breathable fabrics will assist you with not overheating. However, for a fall or winter wedding, you will want to keep warm, so know that a wedding dress that presents sleeves would be ideal! Or, consider adorning yourself with a lovely shawl.
Provide Comfort for Your Guests. While you will want to ensure that you and your partner are comfortable, you will also want to take into consideration the comfort of your guests! So, for spring and summer outdoor weddings, it would be a wonderful idea to present your guests with water to keep they hydrated during your ceremony, along with hand fans to keep them cool, and parasols to help shield them from the sun. However, for fall or winter outdoor weddings, presenting shawls or throw blankets would certainly be appreciated, as a way to keep your guests warm. Or, consider renting industrial outdoor heaters or lamps.
Choose Elements of Décor That Can Withstand the Environment. There are many elements of décor that you will utilize for your wedding, flowers most likely being the prominent feature. When choosing the blooms for your outdoor wedding, you will want to ensure that they can withstand any environment that they are placed within. After all, you won't want to showcase wilted blooms on your big day! So, be sure to speak with your florist and let them know your plans for your outdoor wedding, so that they can provide you with the best options when it comes to flowers, ensuring that the ones you highlight throughout your own arrangements won't lose their beautiful, abundant appearance.
Notify Your Guests of Your Setting. Notifying your guests that you plan to host an outdoor wedding is of importance! This way, they can properly prepare to attend your big day. If you will be celebrating in an area where grass presents itself, heels may be difficult to walk in. So, letting guests know of your setting would be ideal. Or, consider presenting heel protectors, so those guests who choose to wear them can still walk in the grass with ease. In addition, notifying them of your setting will allow them to prepare their ensemble, such as if they should wear light and airy clothes in spring or summer, or something warmer for fall or winter.
Your outdoor wedding certainly will be beautiful! And, if planned to perfection, you can ensure that you will truly enjoy your experience. These are just a few tips to assist you with planning yours.
Take a Look at Advice for Planning Your Columbus Engagement Photo Session
We are honored with the opportunity to capture once in a lifetime events! So, if you are prepared to hire your own wedding photographer in Columbus, Ohio, please don't hesitate to get in touch with us here at Curtis Wallis Photography, as we would be pleased with the opportunity to capture your journey to your happily ever after.
Take a Look at Curtis Wallis Photography's Columbus Wedding Photography Packages