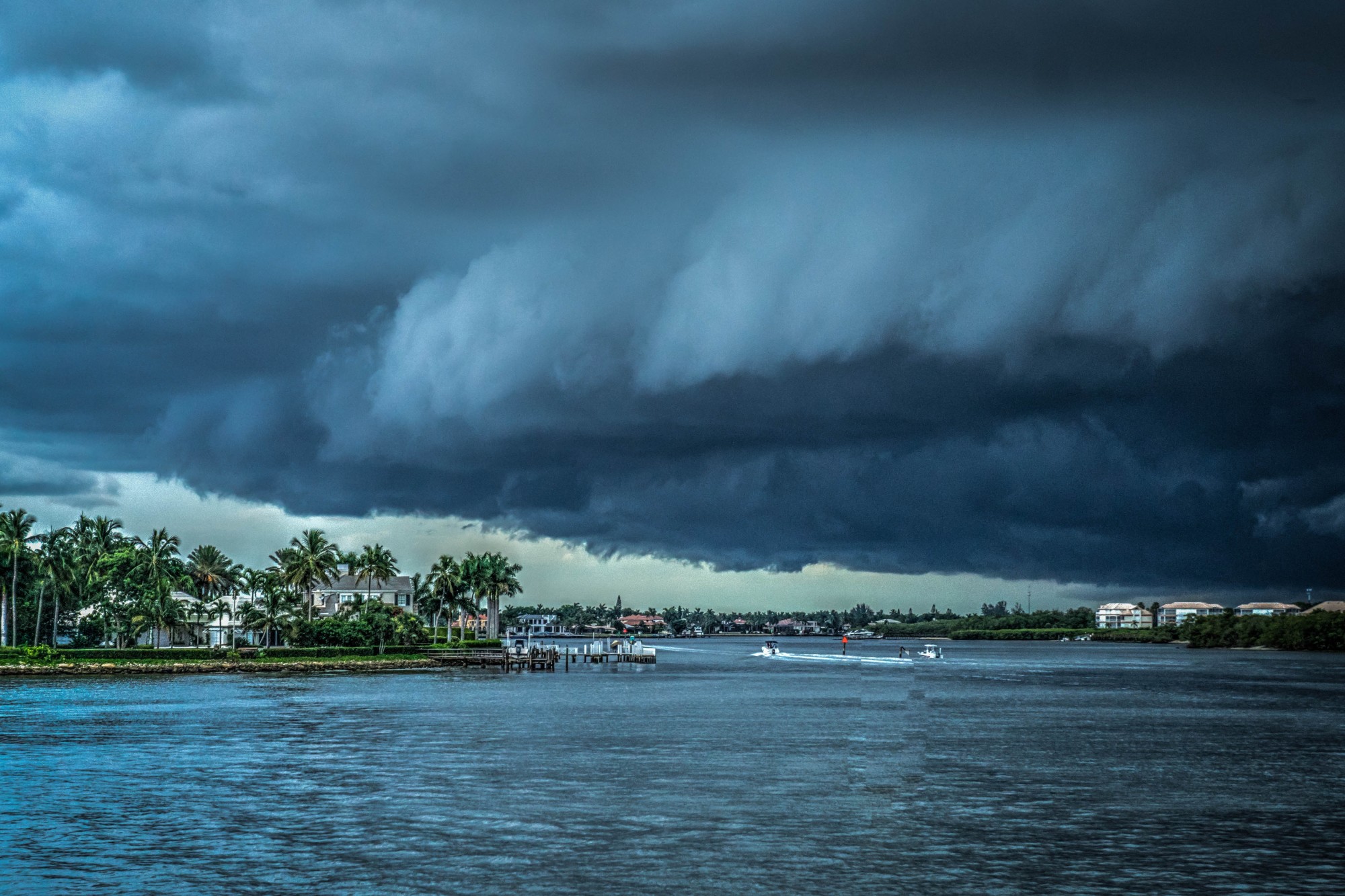 Be Ready: How to Prepare Your House for a Hurricane
Hurricanes are one of nature's most terrifying weather events. And in the average year, we see about 12 named storms, about half of which go on to become hurricanes.
While they seem harmless enough when they're spinning out over the ocean, they're potentially devastating when they make landfall. The last thing any homeowner wants to deal with is extensive damage to their house after the storm.
If you're like most people, you're wondering how to prepare your house for a hurricane. Luckily, it's easier than it seems. Here are a few simple tasks to take care of to increase your home's safety.
Stock Up on Non-Perishables
Hurricanes often cause the power to go out at your house. And that power outage can last anywhere from a few hours to more than a week.
This means the food in your refrigerator may spoil. But since the storm can wreak havoc on roads and cause most businesses to shut down, you won't be able to pick up food from the grocery store for a while.
Prepare by stocking up on non-perishable items ahead of time. Things like canned vegetables, soups, and even ramen noodles will help you get through the power outages without going hungry.
Just make sure to pick up plenty of bottled water as well. As a general rule, each person (and animal) in your home needs at least a gallon of water each day.
Protect Your Windows
High winds put your windows at risk for damage. The best thing you can do is to cover your windows to protect them from flying debris.
If you're looking for a temporary solution, plywood sheeting is a great option. Buy sheets large enough to completely cover the exterior of each window and nail it firmly to the siding of your house.
But if you want a more permanent solution that won't leave you patching holes in the siding after each storm, invest in hurricane shutters.
Create an Evacuation Plan
Some storms are mild enough to let you ride them out in your home. But others are severe and you'll want to evacuate your house.
Create an evacuation plan with your family. Figure out where you can go to safely wait for the storm to pass. This can be a local shelter, a relative or friend's house out of the area, or even a hotel.
As soon as the weather service issues a storm advisory, pack emergency bags with spare clothing and medication so you can leave quickly.
If you have pets, make a plan for them as well. Remember, some shelters and hotels may not accept pets. Start scouting out ahead of time to find a place where the entire family can stay safe.
Trim Your Trees Ahead of Time
Falling limbs and branches are a major safety hazard both to your house and the rest of your property. The best way to reduce your risk of damage is to hire a tree service before storm season starts.
They'll be able to remove any dead or dying limbs and can trim back low-hanging branches to reduce the risk of roof or structural damage to your property.
If you have any old trees that need removing, take care of it before hurricane season. Those dead trunks and stumps can get uprooted in high winds and, once they do, they can cause serious damage to your yard and even your house.
Bring All Outdoor Furniture Inside
Before the storm hits, bring all of your outdoor furniture inside your home. You don't have to take over the living room—if you have space in your garage, stash the items there.
This will help keep your home safe, but it will also keep your outdoor furniture in good condition. Flying debris can scratch the finish and expose your furniture to rust. And all that water will soak into your cushions, increasing the chances of mold and mildew ruining your outdoor décor.
If you have lawn games or swing sets, do what you can to move them inside. Take apart basketball hoops or roll them into the garage if possible. Remove swings and hanging elements from outdoor play structures and move them inside as well.
Have the Right Insurance in Place
Standard homeowners insurance will help pay for repairs due to some storm damage. But it won't cover everything.
To fully protect your house, you'll want to invest in supplemental coverage. These extra policies will help you pay for repairs due to issues like flooding or wind damage that exceeds your homeowner's insurance policy maximum.
Talk to your insurance agent before hurricane season is in full swing and find out more about the types of policies that will benefit your property.
Clean Your Gutters
Hurricanes mean heavy rainfall, even if they're not severe enough for you to evacuate. If you have clogged gutters, all that rain will run down the sides of your house.
That excess moisture can soak into the siding and your roof. Over time, that moisture can turn into mildew and mold which are both expensive and time-consuming to get rid of.
Save yourself the stress by cleaning your gutters before hurricane season. If you're comfortable climbing ladders, you should be able to clean your gutters on your own. All you need is a thick pair of leather gloves to remove any debris inside.
But if you're wary of heights, contact your roofing contractor and let them take care of the job.
Take Inventory of Your Belongings
Before the storm, take a few hours to inventory your home. This will help you with any insurance claims and gives your insurance agent enough information to make sure you have enough coverage for your home.
Go room by room and write the value of your possessions down. This includes everything from the food in your cabinets to the clothes in your closet. If you have any receipts from buying your electronics, save them and give copies to your insurance agent in the event of a claim.
Final Thoughts on How to Prepare Your House for a Hurricane
When it comes to deciding how to prepare your house for a hurricane, the best thing you can do is start ahead of time. Use this checklist as a starting point and add to it as you discover new tasks that could further protect your house and your family.
Looking for more help with saving money? Check out our latest posts.