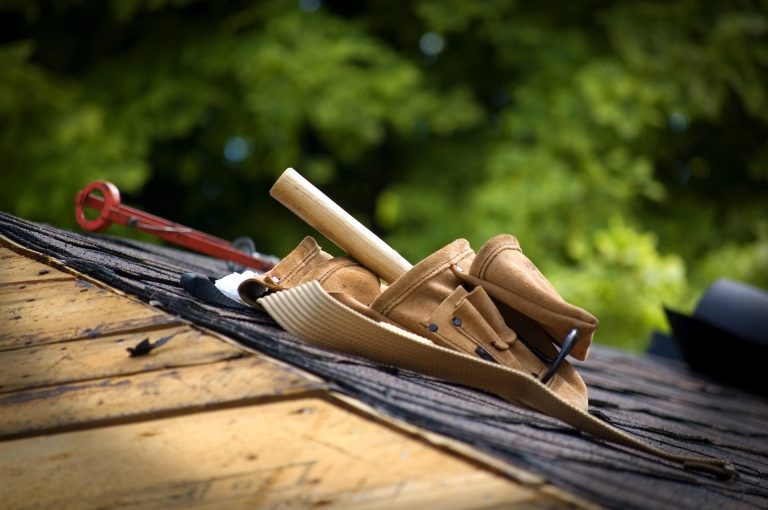 How To Safely Replace Your Roof Before Winter Hits
If you're wondering if it's too late to fix up or replace your roof entirely, it may not be too late in the year for you! If you're in the northern part of the country, you're in full swing of winter and will have to wait until spring for major roof work.
But, if you're in the lower part of the US, you may still have a bit of time left to do some roof work. Winter will be coming just around the corner, but you may have a little bit of time to get it repaired yet. We're in the part of the year where the weather is going to be in winter officially.
You will regret your hesitation in 2 or 3 months from now when the snow and ice start to pack onto your home. The roof will be taking the brunt of the overall impact so if it's already weak, it will show signs of deteriorating further. In fact, the end of the life cycle will increase when the colder months really get going.
How To Safely Replace Your Roof Before Winter Hits
Pinpoint the issue
Before you even get started thumbing through the directory for a professional to come to look at it, know what kinds of things you want to change and or remodel or completely replace your roof. Maybe the overall structure is fine but you just want to change the tiles. Perhaps the tiles are fine but the structure creaks and moans every time a wind hits the roof.
It might be the gutter system is not working properly because the water channels on your roof aren't efficient. You might just have a few cracks in the structure and or tiles, so a little patching up is all that's needed. No matter what your aim is, assess the roof yourself, write down what you want to be changed and even draw a diagram if it will help locate the issue as roofs are the largest visible structure.
Choosing the professional
Despite your own assessment, the professional will want to have a look for themselves. Hopefully, you have found a contractor that will be able to spot the issue without more than one visit. Here, How To Pick A General Contractor and the kinds of things you should be looking for when it comes to finding a contractor to replace your roof.
Are they insured? If they cause damage to your roof, you're kind of stuck if they aren't.
Will they agree to have everything you agree to verbally be put into writing? If they don't want to put anything in writing and sign it, walk away. There have been "contractors" in our area that have promised work, without a contract, and never followed through after receiving payment.
Are they prepared to give your bid for the full scope of work? Some contractors will lay off this because they hope to increase the list of things to do just to overcharge on the job.
Are they willing to provide testimonials or referrals? Always ask for at least 3 referrals or previous testimonials. I always ask for at least one that wasn't a raving review. I want to hear from the homeowner why they weren't happy. It could honestly have been due to a time restraint or miscommunication.
Remember that great projects begin with great contractors. If contractors don't meet your specifications, wants, and expectations, move on. It's your home and you deserve to have things done the way you want.
Make it easy for them
Whatever you can do to help speed the process along you should try to do. The winter will be coming in a month or so, which is why you should stay out of the way of the contractors when they're working. Move your car out of the driveway if it helps them back up a truckful of materials. If they need help with equipment, offer them your tools such as ladders, hammers, and saws. Do anything to make it easy for the work to be completed quickly.
Replacing a roof is a spectacular project. It's the largest structure that regularly interacts with the outside world. Make sure you choose a great contractor so work can finish without any hiccups or hidden surprises.