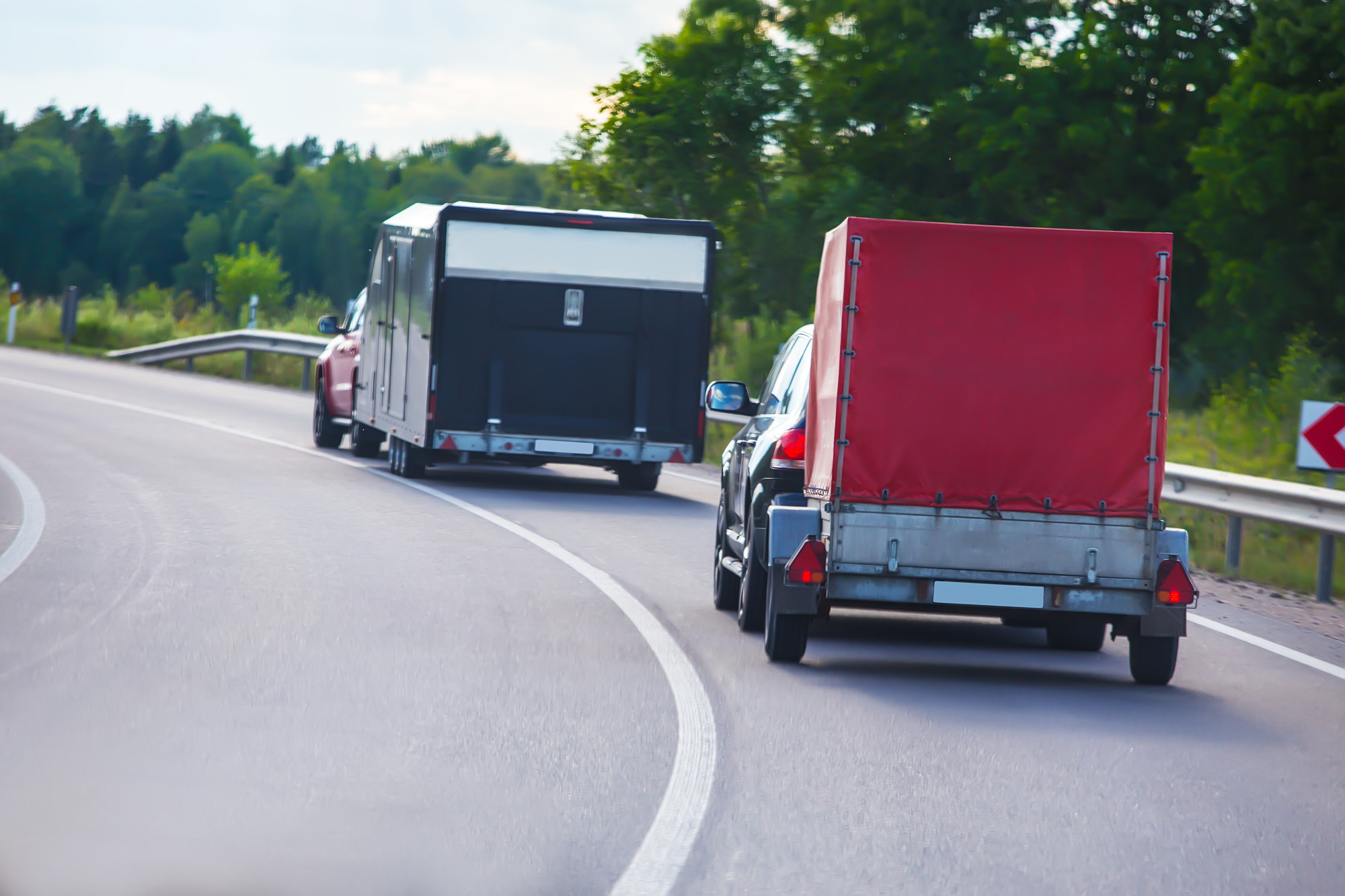 From Lowboys to Step Decks: Your Guide to the Different Types of Trailers
Doing a job well often involves using the right tool for the job. When it comes to hauling freight, no one trailer allows you to transport everything. Even the most advanced types of trailers offer only semi-modular technology.
Even the most famous Transformer, Optimus Prime, never changed trailers. He appears as a cab-over or a cab-forward, with or without a sleeper, but always the same dry van trailer.
In reality, trucks accounted for $721 billion in freight hauling in 2017. They hauled everything from milk to rocket engines. To do so, they needed specialized trailer equipment to keep the load steady and within underpass heights.
Check out this complete list of every type of trailer and their cargo-hauling purpose. 
Independent Types of Trailers
This list breaks down into two categories: semi-trucks and medium/light trucks.
Unless specified, all types of trailers for hauling use a dedicated hitch configuration. 
Tractor Trailers
Regardless of which way you refer to a heavy truck, these are the trailers they pull. So get your fifth wheel, tractor, semi, cab-over, cab-forward, or lorry ready to go.
Lowboys
The choice for hauling large construction equipment. The weight limits accommodate between 40k and 80k pounds.
Lowboys safely haul taller cargo by riding low to the ground. This gives the associated cargo more overhead clearance. Cargo in the 12 to 4 feet range represents the sweet spot for lowboy hauling.
Flatbeds
Chose a flatbed to get the most versatile of trailers on the road today. Flatbeds present the widest category of hauling options by offering a flat(ish) surface with varying anchor points.
Trailers range in length between 53 and 48 feet. They haul around 48k pounds.
Because flatbeds are exposed to the elements, tarping is commonly used to protect loads.
A note on the flat in flatbed, the surface actually bows upward. This allows the tensile strength of the bed to withstand the heavy load without buckling. 
Side-Kits
Side-kits aren't necessarily a different trailer so much as a kit attached to a flatbed. A side-kit is a set of slats and stakes attached to a flatbed to make a modified open box. 
This lets you haul loose material without fear of damage to the panels, as they are cheap to replace if needed. A tarp or rolling tarp is added on top to keep the cargo from flying in wind.
Extendable Flatbed
Another modification to the flatbed, the extendable deck goes from 42 to 80 feet. The extra length keeps a load from hanging but comes at a cost. Extendable flatbeds are only rated to 43k pounds.  
Power Only
A secondary type of tow trailer that attaches a second trailer. Basically, this is an extension to the rear or a trailer that transfers power from the rig all the way to the end of the sequence to control brakes and lights. 
Dry Van
You see dry vans at Walmart depots across the country. These enclosed trailers can store 42k pounds of boxes or other similar fright that doesn't need refrigeration.
They have a standard length of 53 to 48 feet.
Refrigerated
Similar in structure and dimensions to the dry van but refrigerated trailers also have insulation and a system for cooling.
Power for the refrigeration unit comes from the tractor pulling it, so fuel economy is a factor. Referred to as reefers within the industry, though that usage suffers from the marijuana connection these days.
Conestoga
The Conestoga trailer is a dry van with a rolling top covering it. Similar to a flatbed with a side-kit but all one piece. The rolling top doesn't offer the same type of water-proofing as a full tarp.
Cow Carrier
A modified dry van used to haul livestock. These have air holes along the sides.
Specialty (Tanker)
Not exactly a catch-all category of trailer but one that defies overly specific definition. Specialty trailers include all types of tanker trailers.
The dimensions, weight limits, and length all depend on the material, which is why the category is broad. Hazardous materials, fuel oil, liquids both industrial and for consumption all go in tankers.
Belly Dump
An open-air trailer with one or more hatches underneath. These see use in construction where they spread a layer of material for foundations or roadways.
Removable Gooseneck (RNG)
The removable gooseneck trailer hauls the heaviest of loads. These trailers come in varying axle counts from 20 to 3 axles. The 20 axle variant rates at 150k pounds. 
The removable designation refers to the trailer hitch, which comes off to turn the whole trailer into a ramp for the cargo loaded onto the well.
Stretch RNG
The maximum well length on an RNG rests at 29 feet. The stretch RNG accommodates loads between the standard 29 and a maximum of 65 feet. 
Multi-Car
Normally seen in the double-decker variety, these carry up to eight cars. The upper deck may have a railed top or be open.
Step Decks / Drop Decks
A flatbed with a lowered bed higher than a lowboy and shorter than a flatbed. The difference between a step deck and a drop deck is the name. 
Stretch Single Drop Deck
They support loads at 45k pounds with a length of 64 to 25 feet. 
A key difference from the lowboy beyond height is the wells on the front and back of the load space. These rise up and provide better anchors points for cargo.  
Medium and Light Trailers
These pull-behind trailers hook up to ball, rear, or gooseneck hitches on non-commercial and commercial trucks.
Utility Trailers
These may be enclosed or open-air. Enclosed protect against elements and are the size of a large car. 
Open use rails along three sides and a tie or gate at the back. 
All utility trailers serve multipurpose loads, hence the name. 
Gooseneck
A designation related to the hitch more than the trailer itself. Goosenecks, much like the tractor-trailer equivalents, are stronger and support heavier loads than other trailers. 
Drop Deck Trailers
Unlike the tractor-trailer, these are pneumatic and move for loading and unloading. A good example of a drop deck is Air Tow trailers. These let you haul equipment from site to site with easy loading and unloading.
Dump Trailers
These trailers contain a mounted hoist that pushes upward, allowing the contents inside to dump out. An overall smaller version of the belly dump used by semi-trucks.
On the Go
Now that you have a notion of all the types of trailers, you are well-equipped to start your own freight business. 
Looking to get started on more? Check out our other general knowledge articles right here on our site.