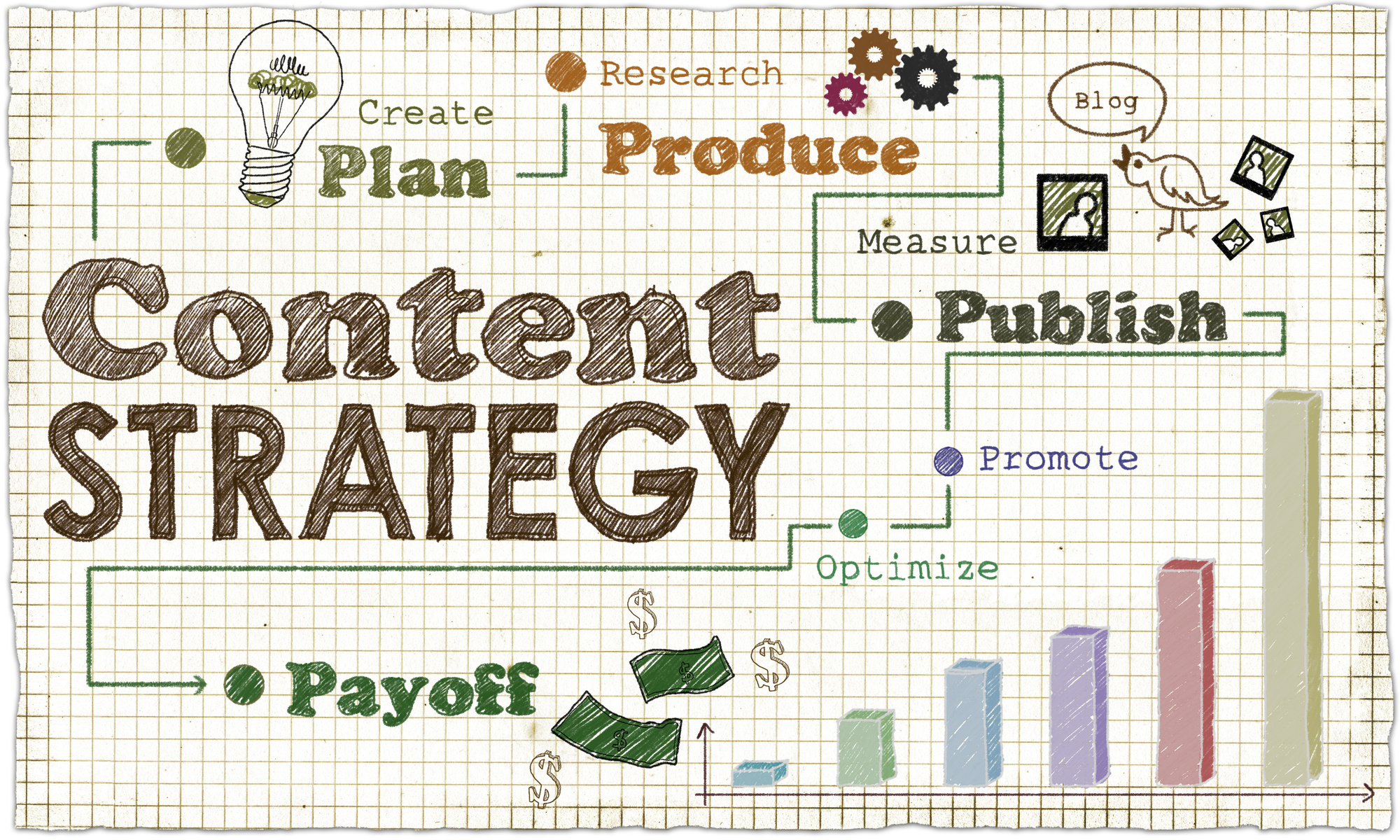 How to Measure the Success of Your Blog Strategy
These days it seems the only marketing advice anyone gets is 'start a blog!'
And yes, we agree content marketing is effective. But deciding to have a blog for your business is only the first step.
To be truly successful with your content, you need to measure results. Measuring tells you when your strategy is spot-on. It lets you know when it's time to find a new one.
If you want effective content, learn how to measure blog strategy in our guide below!
Is Content Marketing Still a Thing?
All your marketing friends have been hailing content as king for a while now.
And yes, content is still a big deal. Almost 70% of people would rather hear about your business from an article than an ad.
If you're selling a service, a product, or even an information campaign, content is still the best way to connect with your consumer. Connecting with your consumer is still the best way to sell to them. So, if you want sales; you'll need a blog strategy.
Perhaps you're a marketing manager wanting to modernize. You might be part of a one or two-person operation, who needs to be on top of everything from accounts and logistics to marketing.
Whatever the case, we've got your content marketing strategy covered. Read on to learn just what you'll need to do to ensure success.
Plan for Success
A prize-winning cake only comes from a tried-and-tested recipe, and a successful shopping trip relies on a grocery list.
Similarly, if you want success in your marketing efforts, you'll need to plan ahead.
There are three basic elements here:
Marketing Strategy – to plan your overall sales goals, with your target customer(s) in mind
Content Strategy – mapping what information your target customer(s) want, need and actively seek out
Content Plan – almost like a to-do list, listing topic ideas, style notes, and specifying which employee or team is responsible for what, with dates for submission, editing, publication, promotion and results analysis
Of the three elements, you should focus most of your attention on the Content Plan.
A successful blog strategy relies on getting content out there and adjusting the program according to results. That's why our advice is to get your first iteration of topics to the market quickly, so you can measure results and improve future content more quickly.
But before you jump to writing, make sure you pass through the marketing and content strategies.
Blog Strategy 101
Blogs have come a long way since the 1990s. Then, they were often online journals or travelogues.
Today's blogs are closer to newspaper opinion pieces or magazine content.
Word-of-mouth has always been one of the most reliable lead generators for businesses. That's because people like to buy from those they trust.
Content marketing relies on the same psychology. By giving you helpful information on subjects of interest, the company becomes a 'trusted advisor', and the customer feels more comfortable loosening those purse strings.
The other important factor to creating valuable content is that it increases your ranking on search engines. The more effective content on the subject you have, the more likely customers are to see your website when they type a question about that product on Google.
Platform Makes Perfect
There are many types of blogs, each with their own individual flavor. They all serve a different purpose. Your strategy will need to consider what is the most effective for your brand and desired outcome.
Fashion pages or interior design business find great success with visual platforms like Instagram and Pinterest. An effective cross-marketing strategy links winning visuals with interesting, value-add content.
If you are promoting a management consultancy or legal advice, then engaging and informative content that answers questions, or solves problems, for your audience is a smart way to go.
Increasingly, businesses include video-logs embedded in their written content as a way to boost SEO. It adds a personal connection for consumers. A video can help people connect with you and your brand.
Some time-poor businesses take the route of buying Content Marketing Packages to make the job easier. There's really no one right way to go.
What's the Point?
You know your target customer(s) and you know what sort of questions they want you to answer. Great! Your content will practically write itself.
But wait – you need to decide what the point of it is first!
Do you want readers to buy, or sign up for a newsletter, sign a petition, or repost a sales promotion on their social media?
Knowing what the desired end-point of your content marketing strategy is, is the key to success.
You need to know the destination if you're gonna get there, right?!
Most blog strategies have more than one goal, in fact. Your primary goal could be to sell, by becoming a trusted advisor. The secondary goal might be to improve SEO, get more traffic to your website, or boost the number of email addresses on your contact list.
Be Data Driven
There is any number of tools online that can help you measure the success (or not) of your content campaign. Use them. We'll look at some ideas below.
The internet gives us the sort of sales data marketers could only dream of thirty years ago! It can tell you the demographic breakdown of who visits your site, who buys things, how long people spend on each page before they buy, and so on.
Using that data wisely means calibrating your marketing efforts into a lean, agile machine. No energy wasted. Imagine that!
Metrics Matter
You want to be data-driven to be agile. That means checking metrics and analyzing Return on Investment (ROI). But what metrics should you track?
There is so much data available that it can be overwhelming. Tracking all of it is an excellent way to fall into a rabbit hole.
Here's a quick break-down of the-what-and-the-why of some key marketing metrics you might want to analyze for ads you embed in your content.
We strongly encourage you to have your marketing and content strategy in mind when you select the metrics you will track, be they:
Ad Click Through – the rate at which those that saw your ad clicked on it
Ad Conversion – the rate those that saw the ad bought r signed-up
Engagement Rate – the rate those that saw your post/ad reacted or shared it on their own social media
Measure Success
Once you have measured content-specific metrics, such as page views or page shares, it's time to analyze ROI.
How much has it cost you to maintain the website, and get your content written, edited, published and promoted? How much of this has resulted in sales for the business?
From these figures, you can crunch some ROI figures for your business. Some good ones to use are cost-per-visit, cost-per-click, and cost-per-lead.
Work out which ones are the best for your particular blog strategy, and track all your content with the same metrics. That way, you can compare apples with apples, as they say.
Consider the conversion rates, gross profit per month, average qualified leads per month, and the average number of new customers per month.
Record them and analyze them against results from your content to see what sorts of content get you the best sales results.
Tools You Can Use
There is any number of free tools available online which will track the results of your content. One of the most popular is Google Analytics.
Google Analytics can show month-by-month data on conversion rates, demographics, and almost any other metric you'd want to consider.
Other free online tools can help you to publish your posts across platforms. You can even schedule these in advance. That way, on Marketing Monday you plan out the full week's marketing drip-feed. This frees you to focus on other aspects of the business the rest of the week.
Analyze and Re-strategize
A pitfall for many businesses is that they collect so much data, they get overwhelmed and do nothing with it.
This is known as paralysis by analysis.
You can avoid it by sticking only to the data that is relevant to your strategy. Then, strategize your analysis. What do we mean by that?
You should build marketing analysis points into your content plan. Each month you write and publish content. Then, on a set date each month you measure the results and use them to re-calibrate your strategy.
Maybe your content is attracting lots of people to your website, but they're not staying long, and they're not buying anything. This might suggest you're attracting the wrong people, and need to change the tone or subject of your content.
Perhaps you're putting in back-links to competitors, inadvertently sending your customers to buy elsewhere.
As you can see, this whole blogging concept takes a bit of experimenting. It's often best to work as part of a team so you can throw fresh ideas around in those early, at times frustrating, days while you're figuring it all out.
Hang in There!
We promise that it will be frustrating at first. But like any other business success, it comes with trial-and-error. Stick with it.
Get some diverse, quality content out there, measure results, and see what it's telling you.
What do your top performing blogs have in common? Is it the same author, subject, or tone? Are the calls to action at the end of these pieces similar, or somehow more effective?
Prioritize Your Efforts
You've written content, got it published, measured and analyzed the results.
Now you know what content performs the best for your brand, your market, your area.
So, rinse and repeat!
Keep writing winning content. Keep measuring results. If the metrics tell you it is getting less effective over time, then – and only then – do you change.
That's what we mean by being data-driven to save wasting energy.
Content Is King; Be King of Content!
If you follow our guide to strategize and plan your marketing and content, you can have success.
But to truly be a king or queen of content, you need to measure blog success. That's the only way to achieve a water-tight, idiot-proof, Teflon-coated content marketing campaign.
It's time to get the team together and get that blog strategy in place.
Want more expert business advice? Visit our marketing blog!