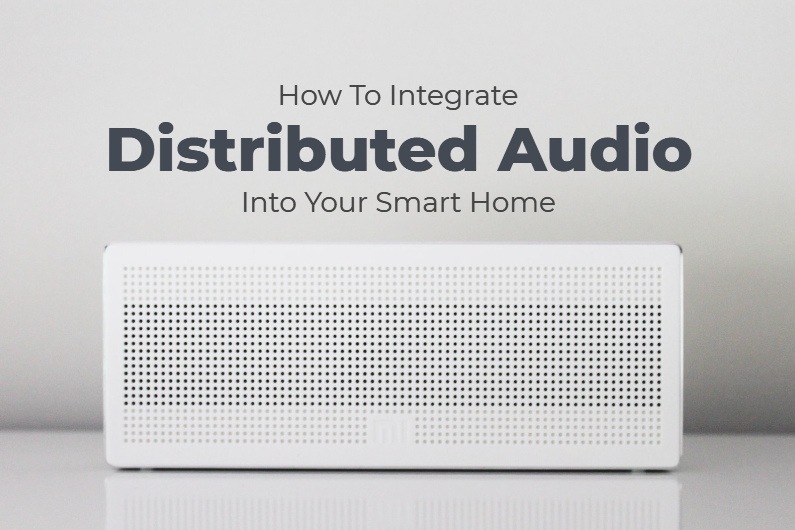 HOW TO INTEGRATE DISTRIBUTED AUDIO INTO YOUR SMART HOME
Photo from Unsplash
Originally Posted On: How To Integrate Distributed Audio Into Your Smart Home – Media Controlled
Create the sanctuary that you deserve by having distributed audio integrated throughout your smart home by a specialist integrator. Enjoy the easy and simplicity of smart technology, as you choose to listen to music on your patio or play an audiobook in your bedroom. All of this is made possible at the touch of a button on your smart home device or platform.
For a fully integrated distributed home sound system, a professional installer will be able to ensure the best setup so that you maintain the aesthetically pleasing ambiance in your home. There are various levels of wireless audio connectivity, such as:
Multi-room, high quality distributed audio for all indoor and outdoor spaces, installed by a professional.
Two or three zones integrated by way of a home theater receiver.
DIY options like Google Home and Amazon's Alexa for a basic level of integration.
DIY WIRELESS SETUP
If you want to go the DIY route, there are various products such as Alexa, Google, Sonos and Apple's HomeKit. These are a great option if you want straight forward audio functionality that you can control from your phone or tablet app. You should choose the DIY product that is most compatible with your favorite music streaming site.
ZONAL INTEGRATION WITH HOME THEATER
You can create distributed audio with your home theater system. Usually these systems allow you to have two or three zones that filter into different rooms at the same time. For instance, you can watch different TV channels, playing the different audios simultaneously. Certain home theater systems can even have five or six zones. For any zones, the easiest way to control it is to have a management platform which you will get with home theater installations.
MULTI-ZONAL DISTRIBUTED AUDIO AND SMART TECHNOLOGY
If you really want to take things to the next level and enjoy the most hassle free audio setup of your dreams, then contacting an integration specialist in wireless audio installation for your entire home, both indoors and outdoors is the way to go.
Professional surround sound integration in your smart home, allows you to sit back and relax while installers create a clutter-free wireless music setup. They can make use of in-wall or in-ceiling speakers, to create an invisible system that you can control easily. There are also state-of-the-art outdoor speakers which are completely waterproof and disguised as rocks or landscape elements. Underground subwoofers are also installed in outdoor area, and speakers can be hidden under the eaves of your patio roof.
A careful plan and budget should be discussed with your professional audio integration specialist, to determine the type of audio system you require. Factors to consider include:
How many rooms do you want to include in the system?
What are the types and sources of music that each area requires?
Which areas require subwoofers for a great bass, such as the TV room or outdoor entertainment area?
Are you in an existing home or are you building a home where wires and access needs to be determined with a new construction pre-wire plan?
Give us a call today to find out how we can assist you with your distributed audio planning for multi-zonal setups, where a professional installer can make your life so much easier and where DIY options can end up being costly the more zones you add.
Contact us if you are in North Idaho to see how we can help you set up your smart home today.