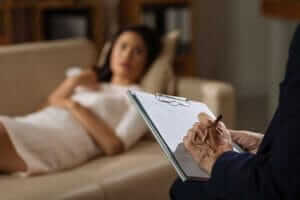 Psychotherapy For Addiction Therapy
Originally posted on https://www.santecenter.com/addiction-treatment-programs/addiction-treatment-therapies/psychotherapy/
Understanding your addiction is one of the first steps toward recovery. However, not everyone truly understands addiction or how it works. Thankfully, psychotherapy can help with this lack of understanding. In fact, most experts consider counseling an important, if not essential, part of the rehab experience.
WHAT IS PSYCHOTHERAPY?
The important thing to understand is that psychotherapy refers to a wide range of counseling options. Despite each counseling approach involving different techniques, all of them have the same goal. This objective is to help people with mental health issues and emotional challenges.
Experts typically use these types of addiction therapies to help clients understand their true feelings. Guiding people to understand how they really feel can help them see what makes them anxious or depressed. It can also give therapists insight into the root cause of their addiction.
The goal of counseling sessions is to help people stop focusing on negative thoughts and emotions. The idea is that thoughts and emotions affect behavior. Replacing negative thoughts with positive ones should, in theory, result in positive behaviors.
COUNSELING METHODS
Psychotherapy encompasses a large variety of therapies. All of these therapies have different success rates. While each of these uses different techniques, they all aim to get the same results. Some of the different types of therapies that fall under this category include:
Interpersonal counseling
Psychodynamic counseling
PSYCHODYNAMIC COUNSELING
Psychodynamic counseling is a type of insight-oriented counseling. Its focus is to unroot deep feelings that cause bad behavior. This form of counseling typically deals with people's upbringing or early life experiences. Sometimes early experiences cause present-day behavioral problems.
COGNITIVE COUNSELING
Cognitive behavioral therapy (CBT) is a popular method for people with depression, anxiety or addiction. It focuses primarily on the idea that people's thoughts shape how they feel and act. A good example of this is depression, which may stem from ideas that have no evidence to back them up.
During CBT, people may feel depressed because they think things similar to, "I'm useless," or "No one likes me." These ideas and thoughts may not have any evidence, but they can still make people feel negatively towards themselves. Changing how they think can remove these thoughts along with depression or other destructive behaviors.
INTERPERSONAL COUNSELING
Interpersonal counseling focuses on people's personal relationships. The goal here is to identify problems or issues that people feel toward others. Often, specific people can trigger anger, rage, and fear in those with addiction. Interpersonal counseling helps clients overcome these issues and negative emotions.
GET TREATMENT THAT YOU CAN COUNT ON AT SANTÉ CENTER
Whether you require psychotherapy or other counseling, you can find what you need at Santé Center. Our experts and caring staff members aim to provide high levels of care. We offer a wide range of addiction treatment options, including:
Our main focus is your full recovery and comfort. We offer a number of amenities to keep you happy and healthy during treatment. For example, we offer yoga classes to help reduce stress and heal your spirit and mind. On that same note, we also provide art classes that let you explore your creative side.
Santé Center encourages clients to participate in social activities. These activities help people relax and interact with others. Softball tournaments are an example of social activities that our clients participate in.
Let us show you how to take control of your life and overcome addiction. Find out what it takes to manage addiction for both the short and long term. Contact Santé Center at 366-238-3154 for more information.