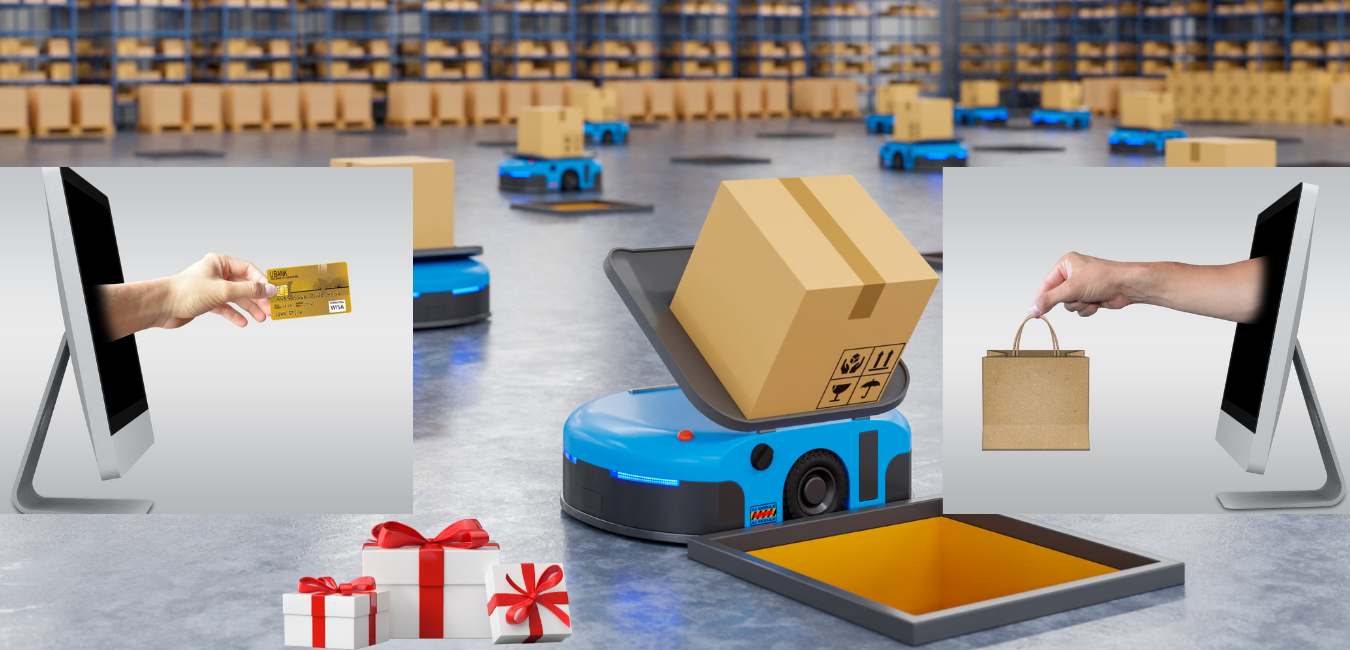 HOW TO GET THE BEST DEALS ON AMAZON
Photo from Finer Shape
Originally Posted On: https://finershape.com/how-to-get-the-best-deals-on-amazon/
When you hear the term "online shopping," Amazon is usually the one that pops into your mind. For hundreds of millions of people all over the world, shopping on Amazon has become their weekly or bi-weekly ritual. So, as long as you shop online you might as well learn the best deals on Amazon!
As a matter of fact, Amazon is one of the most trusted brands in America. 100s of millions of people access the online retailer's Prime membership for free shipping and other exclusive perks.
The Seattle-based commerce giant, launched more than two decades ago, now sells nearly every mainstream product in every major category, with brands ranging from niche sellers to global best-sellers.
You can safely assume that Amazon is the closest thing to a digital one-stop shopping destination. The world's largest retailer has also expanded into food delivery with AmazonFresh. On top of that, its latest gadget, the Dash Wand, makes it easy for shoppers to add items to their AmazonFresh cart. Thinking about the future, they're also testing a drone-based delivery system, which they call Amazon PrimeAir.
But beyond that, Amazon is an incredible option for shoppers of all kinds. There's so much to buy at Amazon – but you should know how to get the best deals on Amazon. 
Amazon Prime gives free shipping and plenty of other perks, but there are other ways to save money on Amazon. To help you save some of your hard-earned cash, we've developed eight tips to score better prices and find the products you want – let's see what they are:
The 8 Tips for the Best Deals on Amazon
1. Join Amazon Prime
Being an Amazon Prime Member has its perks. With a slew of advantages, this splendid online shopping service from Amazon has become synonymous with the company. If you're a frequent Amazon shopper, or if you order from Amazon every other week, a Prime membership will bring tons of value. There's a reason why millions of people have invested in the service.
With Amazon Prime, you get access to unlimited two-day shipping on millions of items and exclusive discounts for just $99 per year. For binge-watchers out there, the Prime Video service includes countless movies and TV episodes. For people who love to read, Prime Reading delivers access to loads of books and periodicals. Further, Prime Music can become your favorite pastime with about 2 million ad-free songs, video game pre-orders, and more, and finally, Prime Photos gives members unlimited online photo storage.
And the best part? You can share your Amazon Prime membership as well. One adult and kids who share your account can access stuff like Amazon Prime Instant Video. Additionally, Amazon Family offers a 20% discount on baby food, diapers, and several other household items.
2. Save More with Amazon Coupons
Saving money is a brilliant concept you should follow, even if it's just a few dollars. So before deciding on your budget for just any old price you see, always check out Amazon Coupons, a digital coupon that you can add to your cart by clicking the "Clip Coupon" button. Amazon Coupons come for extensive products such as cleaning supplies, makeup, toys, personal hygiene, and more.
Some products apply the coupon automatically, but you'll need to clip it out for some of them. To be safe, always try clipping the coupon out because then it'll be automatically applied at checkout.
If you have difficulty placing specific coupons with specific deals within the same order, you'll have to place those orders separately to get the full discount.
The "Subscribe & Save" option is also an easy way to save on items you regularly use, even if you wouldn't usually buy them from Amazon.
3. Always look for Today's Deals

Today's Deals page offers limited-time discounts along with Lightning Deals, time-sensitive deals of the Day, and even a deals-focused newsletter. What's more, Prime subscribers can access exclusive access deals before others. If you're on the lookout for some necessary stuff on the cheap, this is a great place to start.
4. For Gifts – Check Out Amazon Best Sellers 
Want to know what's famous for children, what celebrities wear, or what's setting the tech world on fire? Immediately go to Amazon Best Sellers for answers. Like a know-it-all gifting guide, Amazon Best Sellers selects top products in 30+ categories and has convenient red & green arrows, showing which products are rising or dropping in popularity.
It's a rather dynamic page with additional tabs for Movers and Shakers, i.e., items that have spiked in the last 24 hours. It also has many other things you need, such as Top Products, Hot New Releases, Most Wished For, and Gift Ideas.
5. Amazon Warehouse Deals
Amazon Warehouse Deals is Amazon's open box and used products platform, featuring deals on used, returned, refurbished, or warehouse-damaged products. It also features deals on products that are technically new but don't fall under Amazon's usual standards. All products in this ever-changing section are tested and given a specific grade before being listed. If you purchase from Amazon Warehouse Deals, you're sometimes eligible for Amazon Prime and free shipping. Some are backed by Amazon's A-to-Z Guarantee; however, you must purchase an actual warranty separately.
6. Amazon Outlets
With the Amazon Outlets hub, you never have to pay full price. The Amazon Outlet features clearance items, markdowns, overstocks, and more. Amazon Outlet is an excellent place to get the cheapest deals possible. You can discover a huge variety of useful stuff at Amazon Outlet and buy them at an even lower price. You can navigate by browsing different filter options that display Active, Upcoming, and Missed Deals items.
7. Experiment with a bunch of Categories
While Amazon is mainly famous for selling books, electronics, and daily essentials, it has a surprisingly huge selection of products in many different categories. From Refrigerators, ACs, TVs to A Song of Ice and Fire (Game of Thrones for laymen) to Mobile Phones, Michelin tires, and fresh flowers, Amazon has products for every mainstream product online. From thousands of masterpieces on Amazon Art to the exquisite vintages at Amazon Wine, you shouldn't just focus on e-books & gadgets.
8. Amazon Student
Amazon Student is a cheaper program alternative for students. Members of the student version of Amazon Prime get free two-day shipping on certain products, access to Prime Video, Prime Photos, Twitch Prime, student-exclusive deals, and discounts for the initial six months. After that, Amazon Students pay a discounted price of $49 to access all regular Amazon Prime features, including Prime Reading. But bear in mind that Amazon Student membership is only there for shoppers with a valid .edu email address or those who possess proof of enrollment.
More about Amazon Prime – The Evergreen Money Saver
Amazon Prime is $12.99 per month or $119 per year after the 30-day trial period ends.  Two unique parts of Amazon Prime are shipping and student deals. You get free shipping for eligible orders above $25 along with unlimited FREE Two-Day Shipping on eligible items with Amazon Prime, with no minimum spend.
Although it is beneficial for everyone, college students should especially sign up for Amazon Prime Student. Prime Student is one of the best life hacks for anyone accessing their ".edu" email address. To sign up, you'll need your student email, and if you don't have an education email address, you can use an alternate form of proof of enrollment.
Amazon Prime Student offers most of the Prime benefits that the average person likes to have. Some of the most prevalent and exciting ones are free two-day shipping on millions of eligible items, unlimited streaming of thousands of world-class movies and TV shows, unlimited photo storage, 30-minute early access to Amazon Lightning Deals, and unlimited access to thousands of books on Prime Reading.
Prime Student comes with a lot of exclusive perks as well, like college deals and promotions. Here, Amazon finds the deals, and you can shop the savings. On college textbooks, you can save up to a whopping 90%. Plus, you can try to trade them in for an Amazon Gift Card later. Prime Student also works with many vendors to offer great deals just for students.
Amazon also offers e-books and world-class music
Amazon usually offers 10 Kindle e-books for free to mark World Book Day on 23 April. The books are available in many languages, and those with Amazon accounts will be able to download these e-books on their devices for no extra cost. Users can read the free e-books on a Kindle and Amazon Fire tablet or the Kindle app on their smartphones.
Recently the company announced yet another new feature for Kindle & Audible platforms. Amazon Kindle users can now set the book's cover they are currently reading as the lock screen wallpaper. The feature is available for Kindle, Kindle Paperwhite, Kindle Oasis, and Kindle Voyage. Check if your Kindle device is eligible on the e-commerce site, and make full use of this unique feature.
Amazon Music is a dynamic, exciting, youthful music streaming platform and online music store. Some years back, Amazon Music became the first online music platform to sell music without DRM or Digital Rights Management from major global music labels such as Sony BMG, Universal, EMI & Warner. We're trying to tell you that it is an excellent musical asset and a fun app that comes bundled with your Amazon Prime Subscription.
Best Selling Products on Amazon in 2021
When we talk about the Top-Rated Products, Most Wished for Items, and Best-Selling Products on Amazon, this doesn't necessarily mean you should buy these. Your final call will depend on several different factors, for instance, situation, budget, cost, and more. And there's no solid strategy that guarantees that you'll pick a best seller every time you buy stuff from Amazon.
Try experimenting with a few different items, and when you're looking to buy new products, research around the market to make sure the product is best-in-class. All the same, your endeavor should pay off.
The present situation impedes that personal care items, puzzles, games, and fitness equipment are some of the best-selling products in 2021.
As a result, you can consider buying the following top-selling items on Amazon:
Best Gift Ideas on Amazon
With the gifting season's about to start, you're probably thinking of buying an Amazon gift card or already sitting on at least one. But what should you spend it on? To help you decide, we've gathered up some of the best gifting items for you to buy. Whether you need something simple or need to make a big purchase more palatable, here are the things many folks will be spending our Amazon cards on this season.
Here are the ten best things you can buy with Amazon's gift cards.
Board games that everyone loves playing
A blender that's perfect for smoothies
Lifelong Fit Pro TM09 Treadmill
Apple AirPods
An innovative stand for your phone
Amazon deals and Black Friday
Now that November is upon us, Black Friday is just around the corner, so get your shopping face on as Amazon Black Friday starts early. Expect a plethora of pre-holiday deals that you can make full use of, including discounts on everything from the Apple MacBooks, Dell PCs to Echo Dots. Make sure you read this entire article for the best deals on Amazon for the holiday season and beyond.
Let's Wrap it up
World Economies are recovering, and people are trying to get back on their feet after a tough year, so times are tough. Therefore, absolutely everyone is looking for ways to save as much money as possible. With the above options, you'll save some cash and enjoy amazing products in the process.
Hope you are now an expert on getting the best deals on Amazon.