DJI MINI SE: THE NEWEST DJI MICRO DRONE FOR BEGINNERS
Photo from drdrone
Originally Posted On: DJI Mini SE: The Newest DJI Micro Drone for Beginners (drdrone.ca)
If you know anything about DJI drones, you know that they come in all shapes and sizes. Whether you're a firefighter using the Matrice 300 RTK or you're a videographer shooting 8K Hyperlapse videos with the DJI Air 2S, there's a DJI drone perfectly tailored to your needs. DJI even has a few micro drones that are perfect for beginners, with easy-to-use controls and smart features that make operating the drone a breeze.
Fans of the DJI Mavic Mini and Mini 2 will rejoice at the release of DJI's latest micro drone: the DJI Mini SE. The Mini SE is an excellent upgrade from the Mavic Mini and a much more affordable option than the DJI Mini 2, with a powerful camera and upgraded wind resistance and transmission system that can compete with the bigger DJI drones. If you're trying to dip your toes into the world of DJI drones or find something affordable and fun, then the Mini SE is an excellent choice.
---
---
140x82x57 mm Folded

160x202x55mm Unfolded

Video Transmission Distance
---
---
Like DJI's previous micro drones, the DJI Mini SE's claim to fame is its small size and weight. With a weight of only 249 grams, the Mini SE falls just under the 250g weight limit set by Transport Canada. This means that you don't need a license or registration to fly this micro drone, making the Mini SE perfect for first-time fliers who don't want the headache of applying or filling out paperwork. The DJI Mini SE has up to 30 minutes of flight time with a fully charged battery, which means you can fly it just as long as most other consumer DJI drones.
The Mini SE is also incredibly affordable compared to other DJI drones and micro drones on the market. It's only $479 CAD for the Fly More Combo, which gives you much more than just the micro drone itself. The Fly More Combo comes with the remote controller, three flight batteries, a charging hub, a carrying case, RC cables, and more. That's a lot of extra features for roughly half the price of one of the bigger consumer drones.
---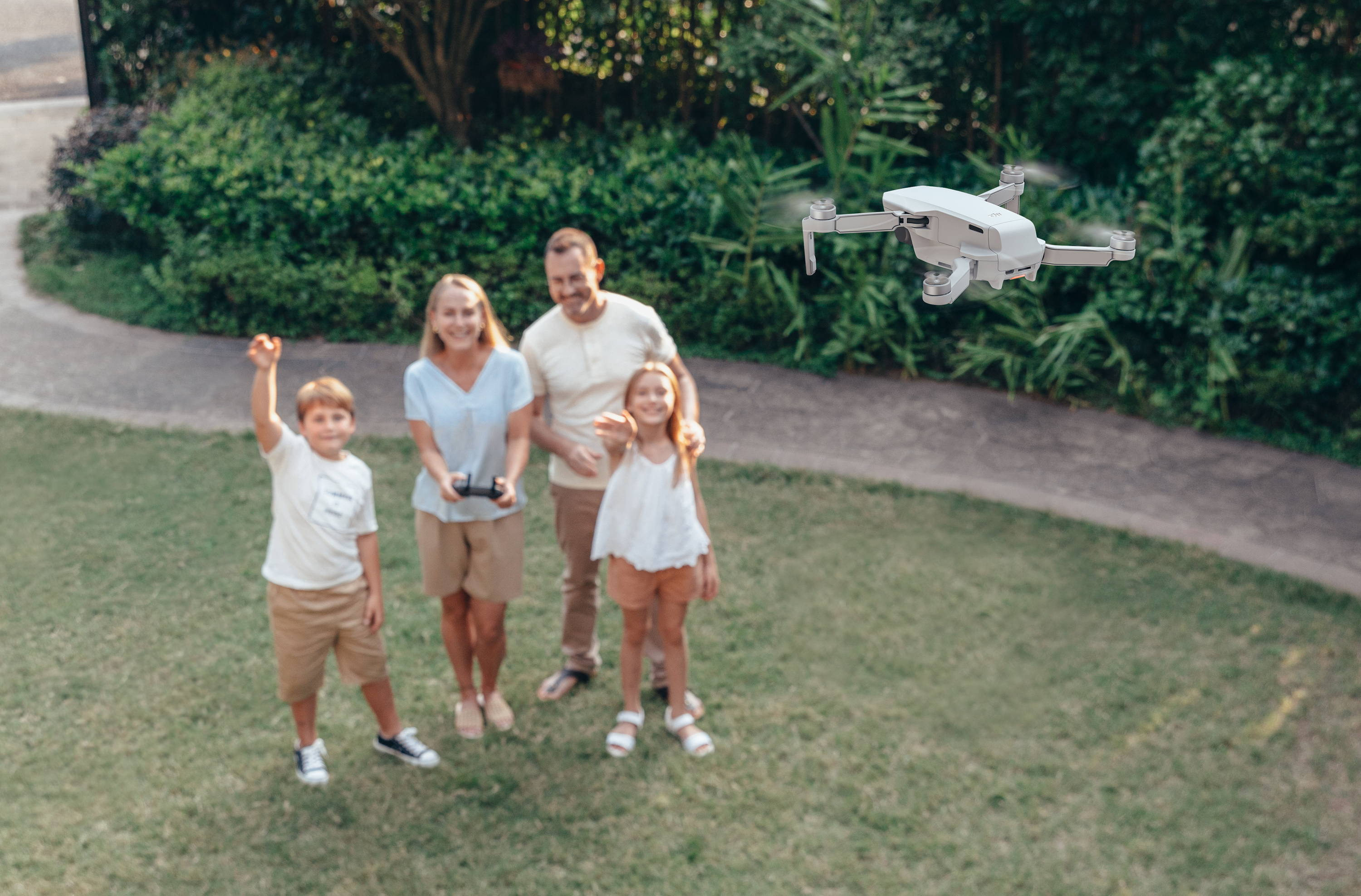 ---
---
The DJI Mavic Mini SE is truly the perfect beginner drone, as it comes with several intelligent features that carefully optimize user experience. With features like Smart Return to Home, automatic takeoff, and precise hovering, operation is more streamlined and safer than ever.
---
---
Smart Return to Home (RTH) is a useful safety feature of the Mini SE that you'll see on many DJI drones. Whenever the user taps the RTH button on the DJI Fly app or on the remote controller, the micro drone will begin flying back to its home point. The stop icon in the app allows users to pause the drone mid-flight in case they change their mind.
---
AUTOMATIC TAKEOFF AND PRECISE HOVERING
---
---
Automatic takeoff is particularly useful for anyone who is still getting the hang of flying DJI drones. By pressing the Auto TakeOff icon on the DJI Fly app or using the remote controller, the Mavic Mini SE will automatically launch itself into the air. Precise hovering also gives you a smoother flight by allowing you to keep the drone hovering at a certain height without having to manually control it. Both of these features can help you explore the different features of the Mini SE without having to worry about damaging it.
---
---
While micro drones often have to sacrifice some of the power and quality of the camera in order to fit it into such a small size, the DJI Mavic Mini SE has quite a powerful camera compared to many of the micro drones on the market. Its camera shoots 2.7K video at 30 frames per second, with a 4x digital zoom when shooting in 1080p.
This will give you crystal clear videos that enable you to capture details up close without having to put the drone in harm's way. The DJI Mini SE also captures 12-megapixel photos in jpeg format, allowing you to snap gorgeous shots of the skyline that you can later edit and post online.
The camera is set on a 3-axis stabilizer gimbal, which ensures the stability and smoothness of your footage. If you're looking for a micro drone that doesn't skimp on the camera quality, you can't do any better than the Mini SE.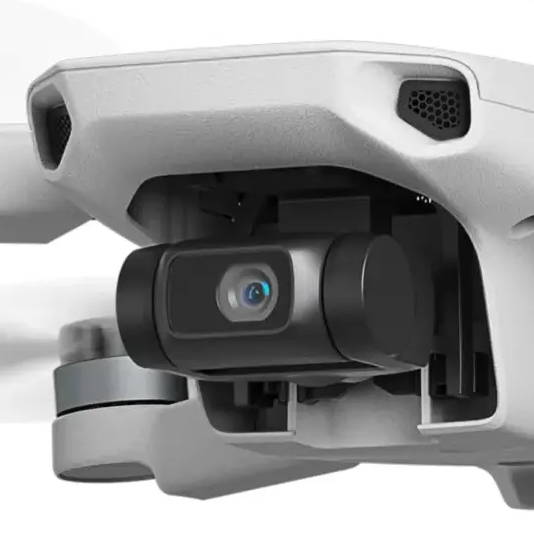 ---
---
Another great feature of the DJI Mavic Mini SE is its long range, which performs much better than most drones of its size. It has an enhanced WiFi transmission system that gives you perfect video transmission from a distance of up to 4K. With the 2.4/5.8GHz Dual Frequency system, the transmission automatically switches between the two frequencies in order to cut through interference. This guarantees you a reliable signal and a smooth flight experience. Thanks to DJI's optimized algorithms and protocols, interference and signal fading are a thing of the past.
---
WIND RESISTANCE AND FLIGHT SPEED
---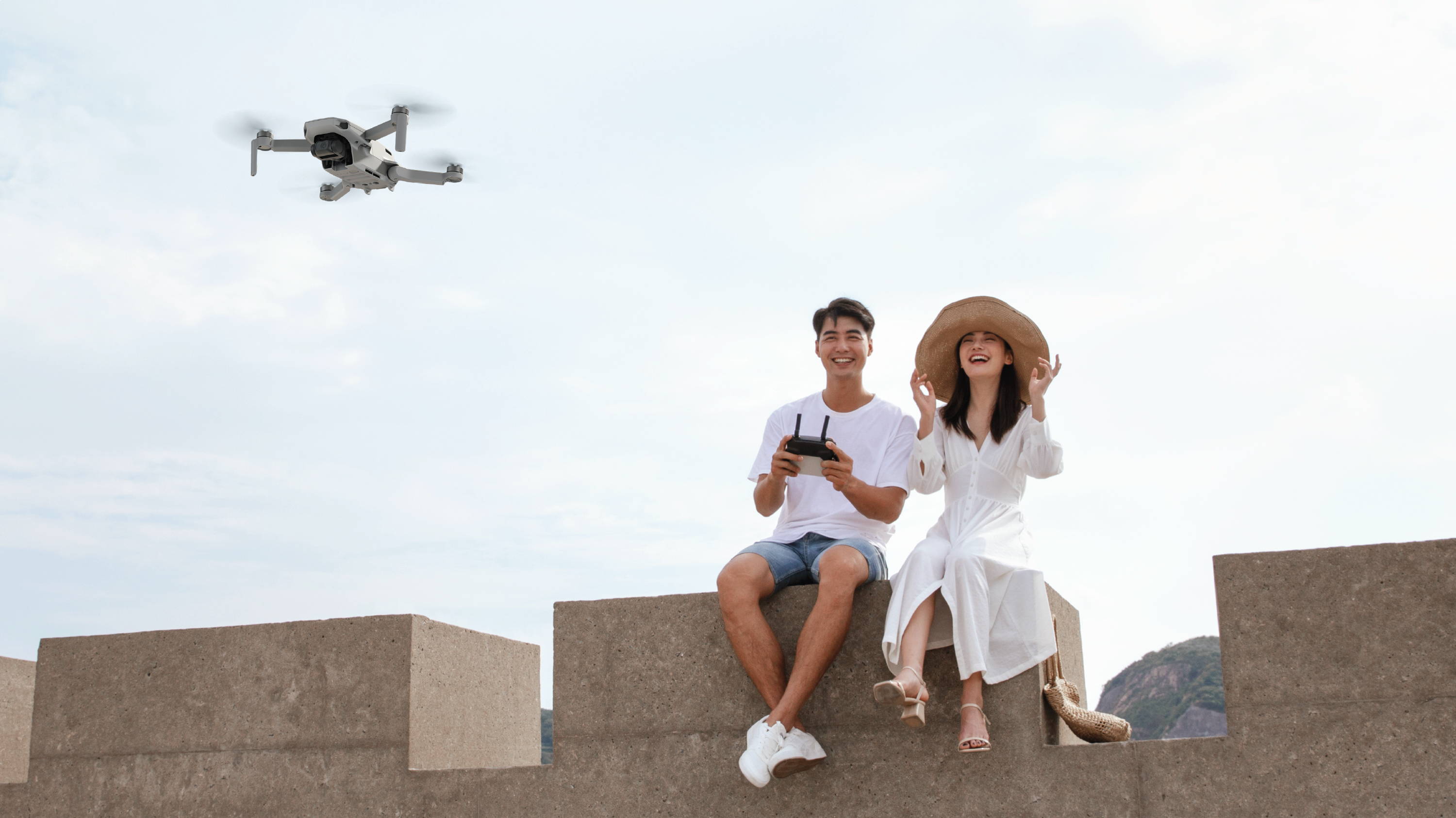 ---
Many micro drones suffer from being less sturdy and more prone to damage. But the DJI Mavic Mini SE is quite durable, with an upgraded wind resistance of up to 37.8 km/h. The DJI Mini SE has a power and propulsion system that is similar to the DJI Mini 2 in that it uses the same propellers, motors, batteries, and charging hub. However, the system has been improved to allow for increased reliability and resistance to wind. It also has a higher maximum flight speed of up to 46.8 km/h, allowing you to travel farther and faster than ever before.
---
---
One of the best things about DJI drones is the way you can quickly plug the drone straight into your computer to download the videos and photos you shot during flight. The Mini SE uses a USB-C port for data transfer to the computer as well as charging. This means that you can use the same cord to transfer videos to your computer for editing as you can to plug it into the wall to charge, saving you the need for any extra cords.
---
COMPACT REMOTE CONTROLLER
---
There are two ways that you can use the DJI Mavic Mini SE: with the DJI Fly app, which has a simplified app interface perfect for beginners; or with the compact remote controller, which has a simplified layout for ease of use and transportation. The remote controller has a built-in foldable device holder and removable sticks that make it easy to grip the controller while flying the drone.
---
---
It also comes with three RC cables (lightning, micro USB, and Type C) that support a wide variety of iOS and Android devices. This means that no matter what kind of smartphone or computer you own, you can plug the drone in with no problem.
---
---
The DJI Fly app is a favorite for most DJI drones, specially built to optimize the user's aerial experience. With the DJI Fly app, a user can fly the drone, capture images and videos, and even edit and share those videos with the tap of a few buttons. The app interface is designed simply in order to make it ultra-intuitive, making it easier than ever for beginners to navigate.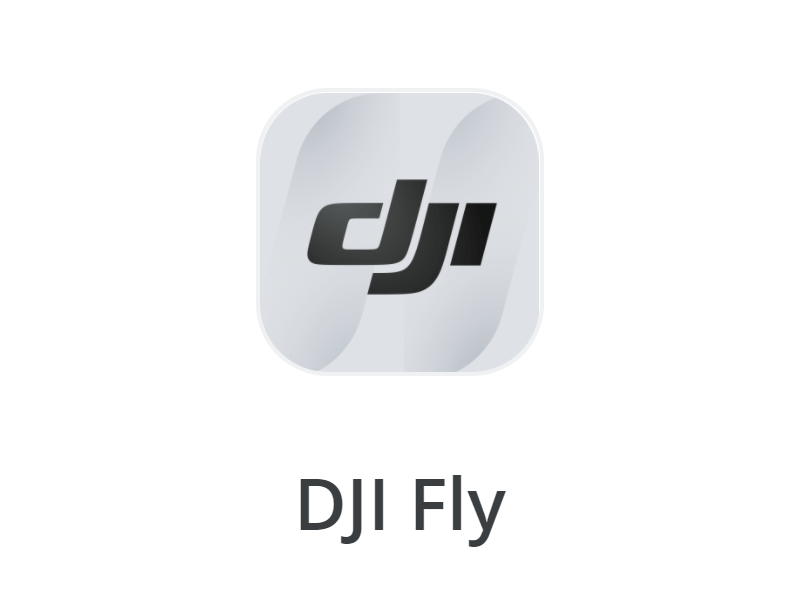 It goes above and beyond by offering comprehensive flight tutorials to teach you how to take advantage of the different features it has to offer. The DJI Fly App has an editing suite that allows you to shoot, edit, and share videos all within the app. It also makes it easy to manage storage, as you can quickly export or delete footage right within the app itself. With the editing suite, you can choose from multiple templates, music options, and special effects to make your video even cooler. You can even switch between portrait and landscape orientation to shoot and edit the way you prefer.
---
---
QuickShots is a smart feature that most DJI drone users know and love. One of the coolest things you can do with a micro drone is fly around and shoot mind-blowing selfies that will wow your friends and family on social media. With the QuickShot modes, the micro drone does all of the complicated flying motions for you, allowing you to sit back and focus on giving your best pose for the camera.
---
---
The first QuickShot mode is also one of the simplest. The Dronie mode causes the Mini SE to hover close to you before flying back away from you and up into the air. This creates an eye-opening effect of snapping you up close before pulling back to reveal the stunning landscape behind you.
---
The Helix is another cool QuickShot mode that performs a complex motion even the most advanced fliers would have trouble performing manually. This mode begins with the DJI Mini SE starting out close to you before flying backward while rising up and circling you. The drone flies in the shape of a helix, adding some flair to what would be an otherwise simple shot.
---
---
Have you ever wondered what it would look like to film from the bottom of a rocket launching into space? This QuickShot mode helps make that effect a reality by aiming the camera straight down below the Mini SE while it flies straight up into the air. The Rocket mode gives you a bird's eye view that can capture a pretty interesting video whether you're in the forest or in your backyard.
---
---
The next QuickShot mode is perfect for showing off your surroundings. The Circle mode keeps you in the middle of the frame while slowly flying around you in a perfect circle. This can capture a complete 360-degree view of your surroundings while making sure you remain the star of the show.
---
With just a few taps, the DJI Mini SE automatically records and shoots professional-level videos to share directly on social media. It doesn't matter whether you're a beginner or a more experienced flyer; anyone can use the DJI Fly app to produce impressive results complete with soundtracks and filters.
---
---
DJI MINI SE: IS IT RIGHT FOR YOU?
---
There are plenty of DJI drones to choose from, from the commercial DJI Inspire 2 drone to the consumer DJI Mavic Air 2. If you're a beginner looking for something small to start off with or an amateur just looking to up your selfie game, then the DJI Mavic Mini SE is an excellent choice. Not only is it affordable, but it also comes with plenty of features that make it easy to use and difficult to crash. The DJI Mini SE is also much easier to fly right out of the box, as you won't have to register it or apply for a license thanks to its light weight of 249 grams.
There have been two previous DJI micro drones: the DJI Mavic Mini and the DJI Mavic Mini 2. However, the DJI Mini SE blows the previous two out of the water with a powerful camera, improved wind resistance, and enhanced WiFi Transmission all for an affordable price. In terms of style and design, it's quite similar to the Mavic Mini, but at a lower price and with several major improvements. The DJI Mini 2 has a more powerful camera and range, but its price is quite a bit higher than the Mini SE.
If you're intrigued by the previous two DJI micro drones and looking for one to choose, the DJI Mini SE is a great blend of money and quality. Try it out today and enjoy the fun and freedom that comes with this powerful new micro drone!