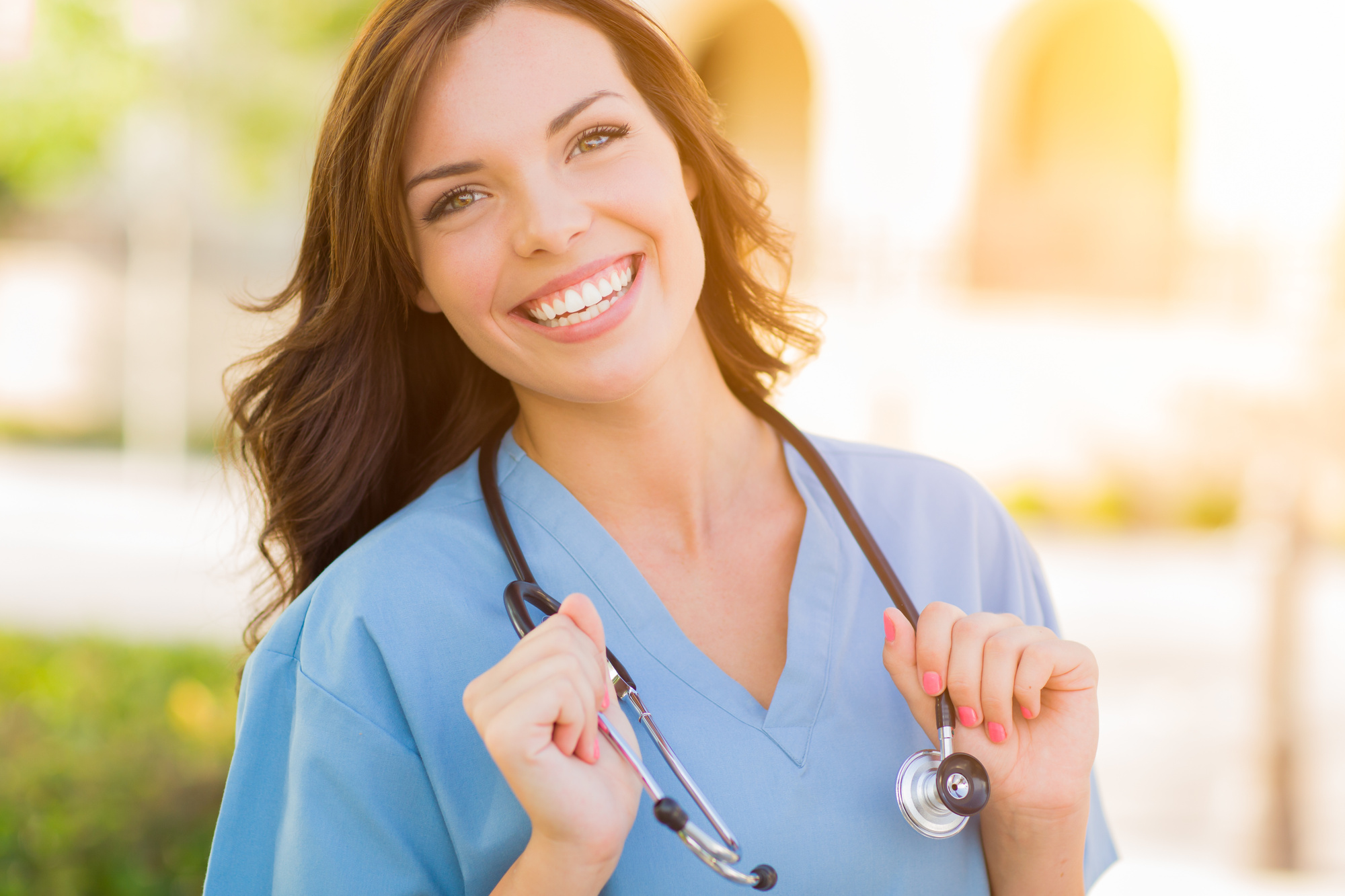 How to Find Housing as a Travel Nurse
Photo from Adobe Stock
Are you a travel nurse? Are you wondering how to find the best arrangements for long term stays?
As a travel nurse, you may be out of town for anywhere from two months to four months. Yet many find the excellent pay, travel opportunities, and benefits to be well worth the sacrifice.
Where should you stay while you're on the road?
Let's take a look.
Agency Housing and Stipends
As a travel nurse, your housing will be provided for in one of two ways. Your agency will arrange a home for you, or you'll receive a stipend and make your own housing arrangements. Your contract, personal preferences, and housing availability will all come to bear on which arrangement you have.
With agency-based housing, agencies often lease properties in certain areas and offer short-term leases to their nurses. Properties may include furniture, dishes, and linens. You may also have some of your utilities included as part of the arrangement.
Agency-based housing means you won't need to search for properties on your own. You won't need to worry about finding short-term housing, and you won't have to worry about upfront costs such as security deposits.
With stipend housing, you'll receive a sum of money to cover housing costs during your assignment. The exact amount will get determined in your contract. Your stipend may also include money for your travel and meals.
You'll receive your housing stipend as part of your paycheck. Many travel nurses prefer stipends because of the flexibility they offer.
Some choices in your housing may be especially important to you if you're traveling with a child, pet, or spouse. You will, however, be more responsible for things such as making sure utility, rent, and deposits get paid for. And you'll want to make sure that the location of the housing you choose is convenient to your work while remaining within your budget.
Travel Nurse Housing Options
If you're responsible for your own housing arrangements, you'll have a number of options to choose from.
Extended stay hotels are a popular choice. These offer discounted rates to guests who plan on staying for a longer period of time.
Typically, a long term stay hotel will offer accommodations similar to apartments. You may have more than one bedroom, a living space, and a kitchenette. Some extended-stay hotels will also offer free breakfast, which can help you save money on meal costs.
Extended stay hotels have free laundry services and may also have amenities such as an indoor pool or fitness center that you can take advantage of. There are conference rooms where you can meet with clients or business contacts. And you may make requests for pet-friendly rooms or room service as you see fit.
An extended stay hotel arrangement can be beneficial because your monthly payments include utilities. And you can take advantage of rewards programs to earn even more affordable hotel stays in the future.
Another option for those on a stipend arrangement is leasing an apartment or home in the area. You'll want to find out what they include in terms of furnishings or linens. You may also end up paying a higher rental rate if you plan on staying for only a few months.
It's also possible to look into vacation rental sites online. These may be available for several-week stays. It's important, however, to check the neighborhood, legality, and amenities before you book. You may, for example, want to make sure you'll have access to a washer and dryer.
Some traveling nurses also opt to travel with their own mobile homes. When this is the case, all you'll have to do is find a reputable park located close to your assignment.
What to Look For
Traveling nurses need to be quite careful when searching for the right housing arrangement, especially if they're traveling alone.
If you're renting, you'll want to make sure you find trustworthy landlords. If possible, ask them for former tenants that you can speak to. You can also read and research reviews online.
You'll also want to make sure that you're choosing a safe location. If possible, ask other travel nurses who have been assigned to the area where they felt the safest.
If you don't have any work contacts, reach out to folks on social media who live in the area. Ask them where they would stay for safe, affordable temporary housing.
While you'll want to choose a safe location, you'll also want to make sure that you won't be driving far for work. You'll also want to know how what public transportation you can use if you don't plan on driving.
Of course, you'll want to choose housing that's within the budget of your stipend. You'll need to find out if you'll need to rent furniture or pay utilities and figure this into your plan. If you'll need to purchase, rent, or bring your own pots, pans, or dishes, make sure you know how you're going to afford it.
If you drive, you'll want to know where you can park, especially overnight. And you'll want to find out about amenities that are available and how you can use them to your advantage.
Hitting the Road
As a travel nurse, you get to experience much of the country while you build your network and develop your skills. With a little research, budgeting, and creativity, you can find the perfect housing arrangements for your career!
Don't stop getting smart about your accommodations now. For more information on quality extended stay hotels, contact us today.