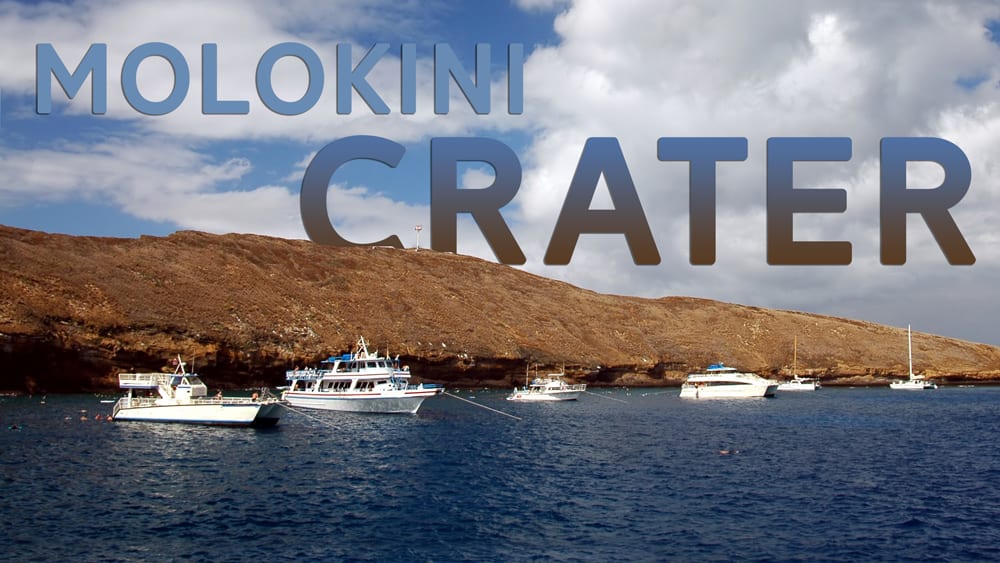 Snorkel Molokini
Snorkel Molokini Crater
The Snorkel Molokini tour is one of the most classic of all Maui activities. Molokini Crater is a partially submerged volcanic crater off the southern coast of Maui that is ideal for snorkeling, snuba, and scuba diving. Molokini is one of the seven Pleistocene epoch volcanoes that formed prehistoric Maui and remains to this day as a marine sanctuary below the ocean surface and a Hawai'i State Seabird Sanctuary on the crater itself.
Molokini is Perfect for Snorkeling
The clarity of the water is the first thing you'll notice once you get off the boat and start to snorkel Molokini. Visibility regularly exceeds 130 ft on a daily basis providing snorkelers and divers with unparalleled visibility of the hundreds of different reef fish and marine animals that call this treasured destination home. There are many Snorkel Molokini tours available, most of which depart from Maalaea Harbor. Maalaea Harbor is centrally located and makes the perfect launching point for this morning activity. You'll notice that most of these tours depart early in the morning and that's for a good reason. The trade winds on Maui have their own ideas and usually by noon these winds make passage to Molokini impossible. But, the gentle morning breeze is perfect to make the commute and the flat light makes for excellent photography with Haleakala mountain looming in the background. Take this opportunity to Snorkel Molokini today!
Top Three Molokini Snorkel Tours
Of all of the boats that embark daily for the pristine snorkeling at Molokini Crater, the Calypso stands out as the best choice for this tour. With premium snorkeling equipment provided inclusive of the cost, a professionally catered breakfast, lunch, and drink service throughout the day, and an updated one of a kind triple-deck catamaran, this Molokini Snorkel tour is a cut above the rest. You'll depart early in the morning to catch the best water conditions at Molokini, after an hour and a half of snorkeling at the crater, you'll go to a second snorkel site, usually Turtle Town, and have a chance to explore the waters of Maui even further. For a 5 to 6 hour tour, you'll want comfort and this catamaran is seriously comfortable and spacious with amenities that other Molokini snorkel tours just don't have. A snuba option also allows you to take the experience up a notch.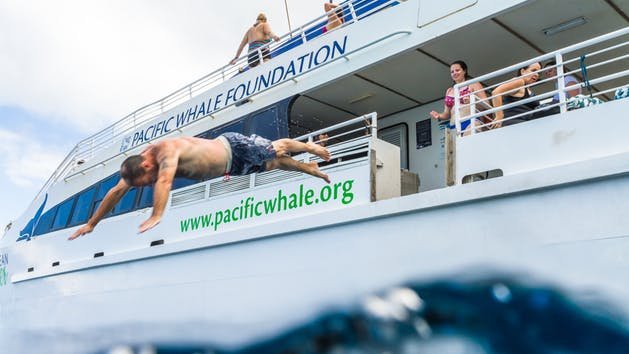 Pacific Whale Foundation offers an incredible value with their Molokini snorkeling tour. You'll depart from Maalaea Harbor early in the morning. A continental breakfast with coffee is served on board as you head for Molokini. Once at Molokini, you'll have the benefit of certified naturalists from the Pacific Whale Foundation to be your personal snorkel guides. They will educate you about the number of endemic species Hawaii is known for and help make your experience special and personalized. This organization also gives back to the ocean through whale research and other efforts to protect this treasure for future generations. You can feel good about booking with Pacific Whale Foundation and have a wonderful time with them at Molokini Crater. All the bells and whistles as the other tours, for the most part, and a little bit better price point make this tour a great choice.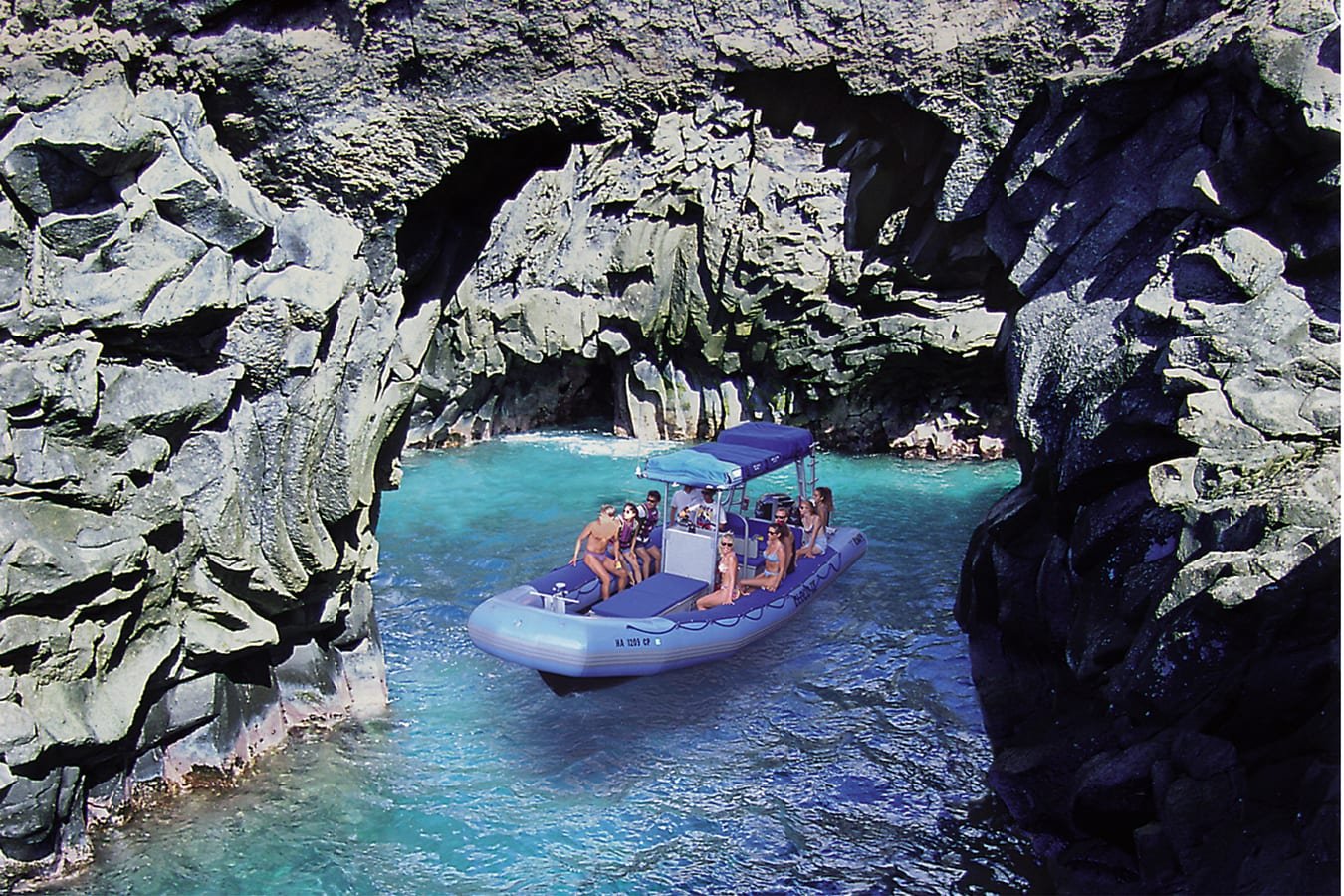 Blue Water Rafting offers a unique alternative to the normal Molokini snorkeling tours. Blue Water Rafting utilizes the speed and small size of hard-bottomed inflatable rafts to make the experience of snorkeling at Molokini a little bit more exciting. Departing from Kihei Boat Ramp, you'll zoom out to Molokini and snorkel both inside the crater and La Perouse Bay as well. After that, you'll be treated to two or three other snorkel sites along the southern coastline of Maui depending on conditions. Amenities are sparse compared to the catamarans, but what Blue Water lacks in amenities it makes up for in adventure. Find yourself on this action-packed day on Maui!
Molokini: Its History and Features
Molokini is located a few miles south from Maui. It is a small 18-acre crescent-shaped island surrounded by crystal clear waters filled with coral reefs and over 250 varieties of tropical fish. These features make it a very popular destination for underwater enthusiasts, amateur or advanced.
The sea creatures that live near Molokini are quite accustomed to scuba divers and snorkelers and are much less fearful than in other places, which invites the opportunity for an up-close encounter. Exploring the marine life of Molokini is a dream come true for seeing everything from the Moorish idol, parrotfish, raccoon butterflyfish, the Bluefin trevally, or manta ray just to name a few; and many of the types of fish in the Molokini waters are quite rare finds.
Not only is Molokini home to many different species of aquatic life, but there are also many birds that call it home too. The species most prevalent to the island include the Bulwer's Petrel, the Wedge-Tailed Shearwater, and the Brown Booby. These birds feed on fish, squid, and crustaceans and are found to be plentiful in the waters surrounding the island. The surface of Molokini is made of up cliffs and high edges, perfect for nests, not to mention the small island is absent of predators. This means the birds can hunt for fish throughout the day and feed themselves and their young in the evenings.
The abundance of air and sea life on Molokini makes it a perfect location for bird watching and snorkeling. There are guided tours for those who want to snorkel Molokini and also have the perfect opportunity to enjoy the scenic views and possible bird spotting as well. The waters around the island are quite calm, making it the perfect choice for first-time snorkeling excursions suitable for both children and adults. During the guided tours, you'll also learn about the Molokini crater.
The History of Molokini
According to research, the Molokini Crater was formed by volcanic ashes following an eruption more than 230,000 years ago. However, in regards to Hawaiian legend, it is said that the crater was formed by the fire goddess, Pele. Pele became infuriated when she discovered that the prince whom she loved cared for another woman and in her anger, Pele found her revenge by destroying the "other woman." The large cinder mound located in the northern part of Makena Beach, known as Pu'u Olai is her head, and Molokini Crater is her body.
The reefs of Molokini Crater make a desirable, protected home for the many species of fish, protecting them from birds and other predators. Ancient fishing gear has been found in the waters of Molokini that date back to 500 AD, which indicates that Hawaii's first settlers, the Polynesians often fished around the area and continued until the US Military began using the area for bombing practice during WWII.
The unique shape of the island resembled a battleship or submarine, making it an ideal target. Not only did this scare away the islanders but the bombing destroyed the reef and coral. Fortunately, the island and surrounding area is now protected as a Marine Life Conservation District and Bird Sanctuary. The reef having been fully restored is once again home to the many species of aquatic life. Many of our guests ask us about sharks, but you won't get a chance to see them at Molokini unless your scuba diving as they stay far below the surface around 130 feet.
Under this protection, certain restrictions prohibit boat and mooring access, with the exception of tour operators that offer Molokini snorkeling and scuba diving. No wonder the marine life is so comfortable with their human spectators.
Snorkel Molokini Tours
Here is a list of some other great tours to Snorkel Molokini:
Many of the tour operators also offer a stopover at Turtle Town if weather conditions are favorable. This is a popular secondary snorkel site where you just might have the opportunity to swim among the green sea turtles.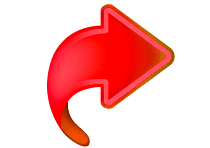 CALL OR CLICK HERE TO EMAIL US ABOUT YOUR MAUI ACTIVITIES. TOLL FREE – 855-268-0387