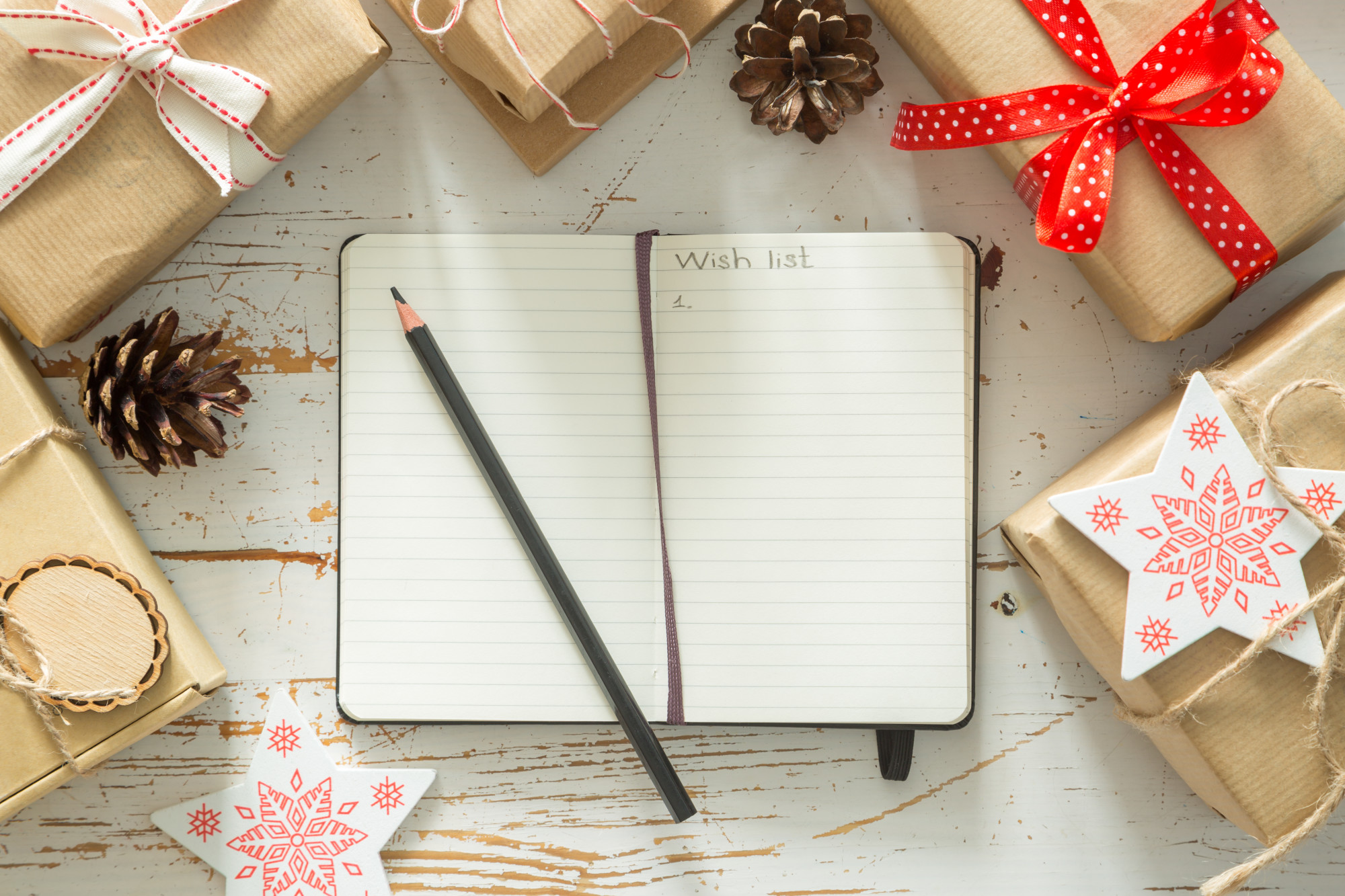 How to Create a Christmas Wish List and Why Now Is the Time
Christmas is just around the corner. In the blink of an eye, summer will be over, fall will be upon us, and Christmas will shortly follow behind.
The countdown to Christmas has officially begun. If you love Christmas, then you might already be thinking about what you want and what you will buy for those you love. Or if you don't like Christmas, you might want to get it out of the way early.
One of the most popular things on people's Christmas wish list last year was consumer electronics. But what will be on your wish list this year?
Keep reading to find out how and why you should make a Christmas wish list now.
Why Start Your Christmas List in Summer?
You might be wondering why you should start making your Christmas wish list so early. After all, it is still summer. But there is logic behind all this.
Save Money
The first reason why you should think about your Christmas wish list ideas now is because it can save you, or your family and friends money.
Maybe you want to buy yourself a few presents for Christmas (self-care and self-love are encouraged) in which case you could save yourself a ton of money purchasing your presents earlier.
Alternatively, giving your family and friends some ideas of what you want for Christmas this year can help them save money.
One of the best times to buy cheaper Christmas presents is just after Christmas and New Year, as the stores have loads of sales. However, you can also pick up a good deal or two around Black Friday.
Avoid Crowds
Another reason why it is a good idea to create your wishlist now and start Christmas shopping is because of the crowds. Around the festive period, people are frantically shopping last minute, which means the shops are filled with more people.
Start now, to beat the mad rush of the crowds and to put a stop to worrying that the presents you bought online won't arrive in time.
Put More Thought Into Your Presents
At Christmas time, it can be very easy to let advertisements and brands convince you that you need something. But by starting thinking about Christmas early, you can focus on what you really need and want.
Christmas adverts take over the TV channels, magazines, and just about every other form of media, so avoid the peer pressure of getting things you don't even want by making your wishlist now.
If you start Christmas shopping now, you also have more time to put more thought into the presents that you get for your family and friends.
How to Create a Christmas Wish List
There are many ways you can go about creating your Christmas list. And the best part is there's no wrong or right way of doing it.
The first thing you need to do is set aside an hour or two where you can think about what you want.
You might be able to create a list in 10 minutes, but you also need to set aside some time to find the products you want. Finding the products can help save your family and friends time and effort.
Traditional Christmas List
To create a traditional Christmas list, you need a piece of paper and a pen. You might remember doing this when you were little and the concept hasn't changed.
At the top of the piece of paper write 'My Christmas Wish List'. Then underneath your title, create a list of all the things you would like to receive for Christmas.
Then depending on the price of the items, you could assign a family or friend to the gift, so you can tell them what to get you. For example, you might want some new jewelry or a new smartphone, in which case you will probably assign these gifts to a close relative or partner.
Your list should consist of bigger priced presents and smaller priced presents so that your loved ones can decide their price range for you.
It is also useful to research where your family or friend can purchase the present from. Can they only buy it online? Or can they go in-store to purchase your Christmas present?
Electronic Christmas List
If you are more tech-savvy, then you can use an online Christmas wish list maker. There are many different websites that allow you to create an online Christmas list.
The concept is the same as a traditional Christmas list, however, you will also be able to share the electronic Christmas list online with your friends and family.
Creating an electronic Christmas wish list is great if a lot of your presents can be bought online. This is because you can add in website URL's, which can take your friends and family right to the product that you want for Christmas.
Some online Christmas list makers even allow you to rank how badly you want a present so that your family knows what to buy you. Make a Christmas list online now.
Start Your Christmas Wish List
The sooner you create your Christmas wish list and start Christmas shopping the better.
Save yourself the stress of leaving Christmas planning to the last minute. Put it this way, would you rather be rushing around in the cold December months trying to frantically find presents with your family?
Or would you rather be all relaxed in front of the fire with a cup of hot chocolate whilst you watch Christmas films with your family?
If the second option is more appealing then you need to start planning for Christmas now.