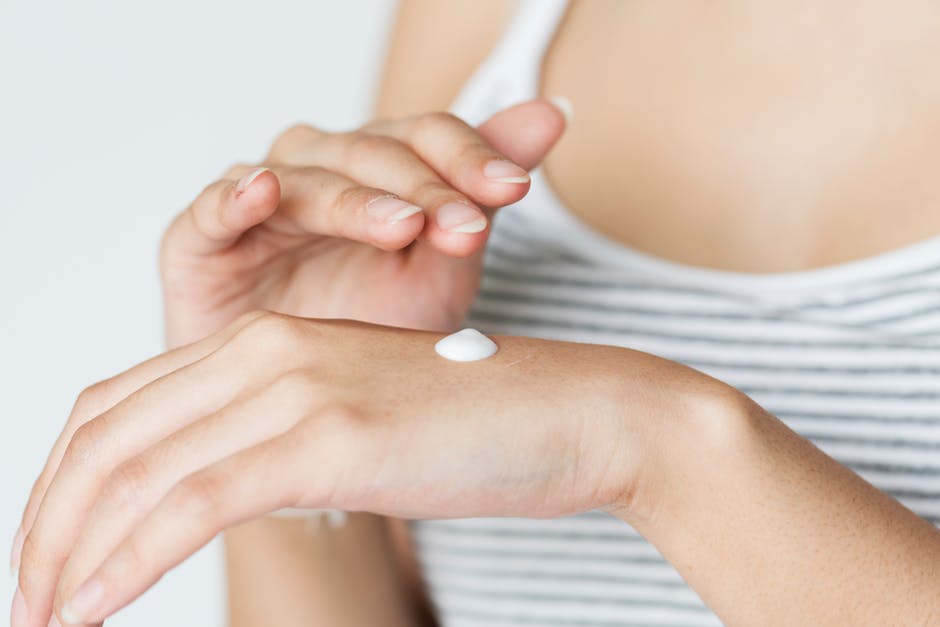 11 of the Best Winter Skincare Tips
Winter can wreak havoc on your skin.
Cold temperatures, low humidity, and strong winds can cause dry, itchy, and irritated skin.
That's why we've put together these 11 winter skincare tips, to help make sure that your skin stays healthy, hydrated, and radiant.
1. Drink and Eat Well
If you are healthy on the inside, it shows on the outside. Making sure that you drink and eat well can have a huge effect on your skin.
When it's cold outside, it can be easy to forget to drink enough water. But it's important that we do for our health, and because the low humidity in winter can strip our skin of its essential moisture.
Try to sip slowly throughout the day to make sure you and your skin stay hydrated. Water and warm winter teas are good choices. They'll help you to feel well, and keep your skin hydrated.
Eating a healthy and balanced diet is also a good way to help ensure you and your skin stays as healthy as possible. Food or supplements that contain omega-3 or omega-6 fatty acids can help to improve skin. These can be found in fish, nuts, seeds, and plant oils.
2. Take Shorter Showers
In the wintery weather, it can be tempting to take long, hot showers and baths. But this can damage your skin.
Hot water will dehydrate you. It also strips your skin of the natural moisture and oils that keep it healthy, hydrated, and protected.
Instead, try to shut your bathroom door and have lukewarm showers and baths that last 5 to 10 minutes. Afterward, gently blot your skin with your towel to dry off. This should avoid irritating the skin, helping it to look as good as possible.
3. Look at the Ingredients
When it comes to skincare, it's important to look at the ingredients that you are putting on your face and body.
If you have dry skin in winter, try to avoid fragrances, alpha-hydroxy acid (AHA), and alcohol (except for hand sanitizer). These can be too harsh for dry or sensitive skin in winter.
Instead, look for gentle skincare products. This will mean that your skin can retain its natural oils, and stay as healthy and protected as possible.
4. Adapt Your Skincare
When the temperature drops and we get into winter, consider adapting your skincare to suit the season.
Try cream-based cleansers, and use toners and astringents sparingly (if at all). This is because toners and astringents can have a drying effect on your skin, especially during cold weather.
Swap your light creams and lotions for products that will add moisture. Try to use them twice a day, to make sure your skin stays hydrated. At night, you could switch to a rich facial moisturizer to help replenish any loss during the day.
Don't forget to carry a lip balm. These can help to prevent and heal dry, cracked lips. If your lips sting or tingle after you've applied the lip balm, try switching to one that doesn't cause this sensation.
If you need new products to help your skin through winter, you can get a coupon for bath and body works in store. Make sure you have everything you need to keep your skin hydrated and healthy all year round.
5. Choose You Cleanser
The wrong cleanser or soap can worsen dry, itchy skin during winter. Many high street cleansers use harsh chemicals that damage skin and strip away natural oils.
Instead, look for cream-based cleansers that nourish the skin. These will help to remove dirt while moisturizing the skin.
6. Exfoliate Your Skin
Exfoliating might not feel like a good idea if your skin is dry and itchy. But it's important to do it during winter.
It will help to remove the dry, dead skin cells, and will help you to regenerate new ones. This will leave skin looking fresh and radiant.
Try to look for natural exfoliating scrubs. Avoid the temptation to exfoliate using a washcloth, towel, or other abrasive materials.
7. Moisturize After Washing
Moisturizers work by locking in moisture. That's why you should try to apply it immediately after washing, to trap as much moisture as possible.
When it comes to your winter moisturizer, look for oil-based products. Creams or ointments are usually more effective than lotions. These are best at helping to keep important hydrating oils in your skin.
If you can, it's good to use a moisturizer that contains ceramides. These are naturally found in the skin but can be disrupted and lead to dry skin. Using a moisturizer that contains ceramides helps to maintain skin hydration and prevent dryness.
8. Use Sunscreen
Sunscreen isn't just for summer. It's something that you should be wearing all year round.
Sunscreen protects your face from harmful UV light. This light is still strong during the winter. Even on cloudy days, 80% of UV rays burn through the clouds.
That's why you should always wear sunscreen with at least SPF 30. Apply it to all of the areas that are exposed to the light. This could include your face, neck, and hands, as well as the back of your neck, lips, and ears.
9. Wrap up Warm
Winter weather can be very harsh on your skin. When you're out in the open, the low humidity and strong winds can cause dry and uncomfortable skin.
That's why it's best to wrap up warm when you're outside. This helps to protect your skin from the elements. A hat, scarf, and gloves will protect your face, neck, and hands; sensitive areas that usually suffer from dry and tight skin.
Try to avoid wearing scratchy or itchy materials that may irritate your skin. You could wear natural and breathable base layers to protect yourself from any rough winter fabrics. Plus, this extra layer could keep you cozy.
10. Change Out of Wet Clothes Quickly
The chances are that you will get wet during winter. Wearing wet clothes and shoes can irritate your skin further, and cause itchiness.
If your clothes do become wet, remove them as soon as possible. Dry your skin, and moisturize as needed. This should help to prevent any damage and irritation.
11. Heating and Humidity
The cold winter air tends to pull moisture from your skin, leaving it dry and itchy. Increasing the thermostat in your home causes dry air, which sucks more hydration from your skin.
Try setting your thermostat to a cool but comfortable temperature. Somewhere between 68°F and 72°F is ideal to maintain healthy and hydrated skin.
You could also use a humidifier to add moisture back into the air in your home. This can also help to keep your skin hydrated. Try using a humidifier in the main spaces of your home, like your bedroom.
Winter Skincare Tips
Winter weather can be harsh on your skin. Follow these winter skin care tips to keep your skin hydrated and healthy.
While you're here, take a look at some of our other articles to help make life a little bit easier.