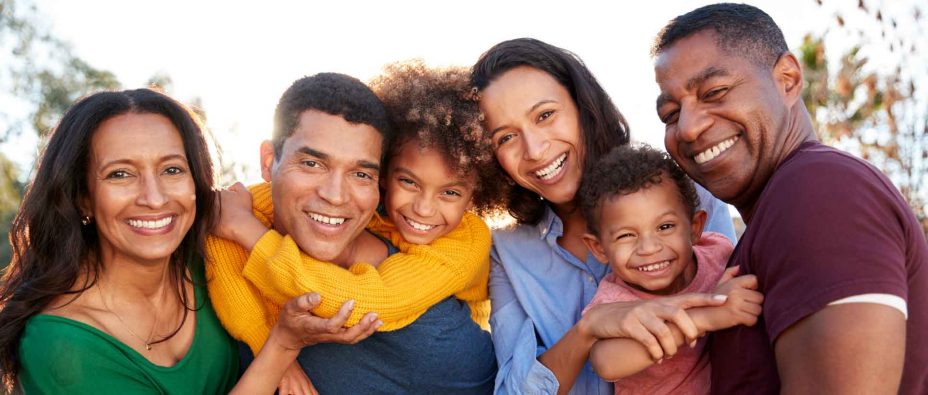 5 Autism Friendly Attractions in Austin, Texas
Originally posted on https://bluesprigautism.com/5-autism-friendly-attractions-in-austin-texas/
Families with children on the autism spectrum and with sensory disorders often have a harder time finding fun, safe activities to do with their little ones. It is often overwhelming for them to consider attending events or planning ideas for entertainment when they aren't sure how their child will react or what they will encounter.
The Austin, Texas community is working hard to make sure children with autism have plenty of sensory friendly things to do that will allow them to get out and explore the world with their families. Ready to explore Austin?
Thinkery Children's Museum
Thinkery Children's Museum is a place where children and their families can enjoy play-based, hands-on learning experiences. Opened in 1983 by a group of parents and educators to create an innovative educational and cultural opportunity to local children. The museum offers over 40,000 square feet of stimulating and educational exhibits including the Kitchen Lab, Innovators Workshop, and a custom-designed outdoor climber for lots of fun adventures.
Thinkery provides special sensory friendly hours for learners with Autism Spectrum Disorder (ASD) or other special needs. During this time the galleries are modified to reduce extra stimuli and limited tickets are sold to reduce crowds. To prepare for your visit, Thinkery also has a convenient pre-visit guide perfect for planning ahead. Learn more about Thinkery Children's Museum by visiting their website, Facebook, Twitter,  or Instagram.
Zach Theatre
The Zach Theatre is the longest continuously running theatre company in the state of Texas, and one of the ten oldest in the country. Named in honor of Austin-raised, Academy Award nominated film star, Zachary Scott, its goal is to provide exceptional theatre experiences that inspire and engage the local community. The theatre hosts a wide array of nationally recognized plays and musicals and employs more than 300 actors, musicians, and designers.
Inclusivity is a large part of the Zach Theatre tradition and in doing so they have created sensory friendly/relaxed performances. Adjustments are made to lighting and sound elements to make them less sudden or intense. The theatre is more relaxed, allowing individuals to move around as needed and a quiet space is set up in the lobby for those wanting to take a break during the performance. Visit the Zach Theatre's website or follow them on Facebook, Twitter or Instagram to stay up-to-date on all upcoming sensory friendly performances.
Wyndham Garden Hotel
The Wyndham Garden Hotel in Austin is one of the few hotels in the world that has autism friendly accommodations. All rooms come with advanced safety features like door alarms, outlet covers and safety locks. Each room has a set of toys and books for children to play with and staff members are required to take part in sensitivity training to make sure all families are happy and taken care of during their stay.
Wyndham's offers a "Thoughtful House" package created by the hotel's chefs and nutritionists that provides a room service kids menu for children with specialized dietary needs. For the same price, parents can order their children delicious meals that are gluten-free, casein-free and soy protein-free. For booking information take a look at their website.
We Rock the Spectrum- Austin
Many gyms and playgrounds spell sensory overload for children on the autism spectrum.  We Rock the Spectrum Gym, in Austin creates a safe space for children with autism where they can have fun and burn off some extra energy. Designed with all disabilities in mind, the gym is the perfect place for kids with all ability levels to learn together.
We Rock the Spectrum has specially designed sensory equipment that is intended to aid children with sensory processing disorders. They boast ten specialized pieces of equipment including zip lines, climbing structures, arts and crafts areas and more. Their goal is to provide a place where children can "play with a purpose." Learn more about We Rock the Spectrum Austin on their website or by following them on Facebook, Twitter, and Instagram.
TILT Performance Group
TILT Performance Group was founded in 2013 with the main goal of creating theatrical opportunities for adults with disabilities and autism in the Austin area. Now in their fifth season, TILT hosts a diverse range of both existing and original performances that are a great example for children with autism or sensory disorders.
By practicing collaborative creation and staging unique productions, TILT provides the audience the opportunity to enhance their understanding of the uniquely abled. The group's performances keep sensory sensitivities in mind and provide a comfortable and engaging atmosphere that combines story telling on stage with audience interactions about their own needs and disabilities. To learn more about upcoming performances, take a look at TILT's website or follow them on Facebook or Twitter.