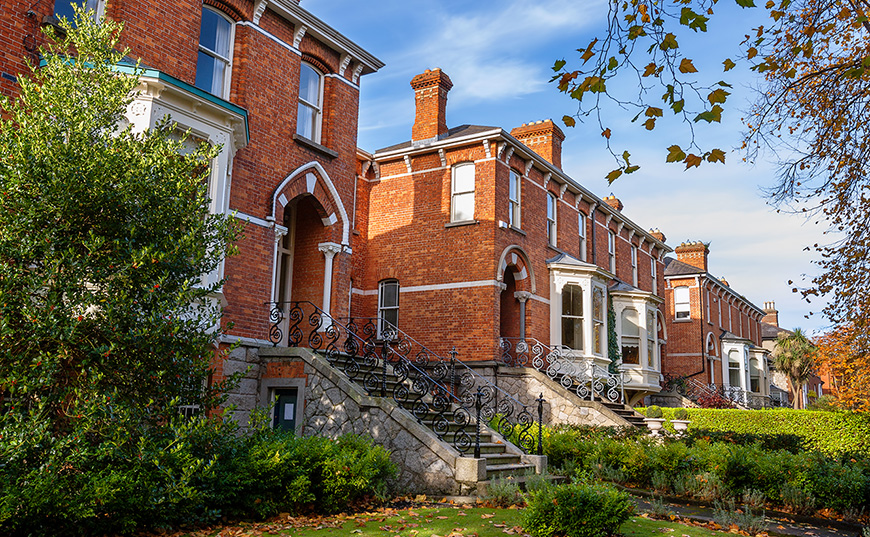 How to add value to your period home
Originally posted on https://www.shuttercraft.co.uk/add-value-period-home/
Are you looking to add value to your period home?
With beautiful features and a unique story behind them, it's easy to see why well-kept period homes are always in high demand.
Owning a period home is a luxury to be enjoyed. However, many homeowners freeze when it comes to renovating a period home as they're unsure of the best way to add value to it.
Adding fancy new features or an extension may seem like an upgrade to you but unfortunately, they could well lower your home's value as they might tarnish the traditional features that house hunters/surveyors are looking for.
The good news… there are plenty of ways to add value to your period home, whether you are ready to sell or just looking to restore your home's original look.
This blog shares top tips to help improve your surroundings and raise your home's value while keeping its authentic historic charm – whether you own a Victorian, Edwardian, Art Deco period home or barn/loft conversion.
How to determine the value of your period home
Before we look at how you can add value to your period home, it's wise to get a rough estimation of the current value of your period home before you contact a surveyor. Luckily, this can be achieved for FREE with a quick Google search.
Period homes tend to be on streets surrounded by others just like them. So, a quick search on a property website such as Rightmove, Your Move or Property Price Advice can quickly give you a ballpark figure to get started.
This is also a great way to spot why similar period homes in your street have a higher or lower value than yours – giving you some valuable food for thought.
If you're looking for an estate agent's opinion, it's wise to get more than one. Period homes – or any property that's unique in some way – tend to cause varying valuations from estate agents.
Shall I look to add value for the surveyor or house hunters?
This ultimately depends on your reason for wanting to add value to your period home, but the short answer is… both!
Fulfilling both is how you add maximum value to your period home. There are some similarities between what surveyors and purchasers are looking for, but they're not the same.
For example, spending thousands on beautiful wooden floors and a state-of-the-art kitchen will light up house hunters' eyes but this won't change much for the surveyor's valuation. A surveyor will place more focus on any structural problems, such as unstable walls or subsidence issues.
How to restore your period home's original features
People want to buy a period home that contains (almost) all of its original features (as some features wouldn't serve people too well in today's world!). Restoring your period home back to its original glory is what truly adds value to it.
To get some ideas, search for period homes close to yours on property websites. Take a good peek at the pictures to see their coving, door handles, bannister and gates etc.
There are plenty of websites to purchase all of the fixtures and fittings you're looking to replace. Check eBay or specialist period home stores depending on which era your home belongs to.
How to add value to your period home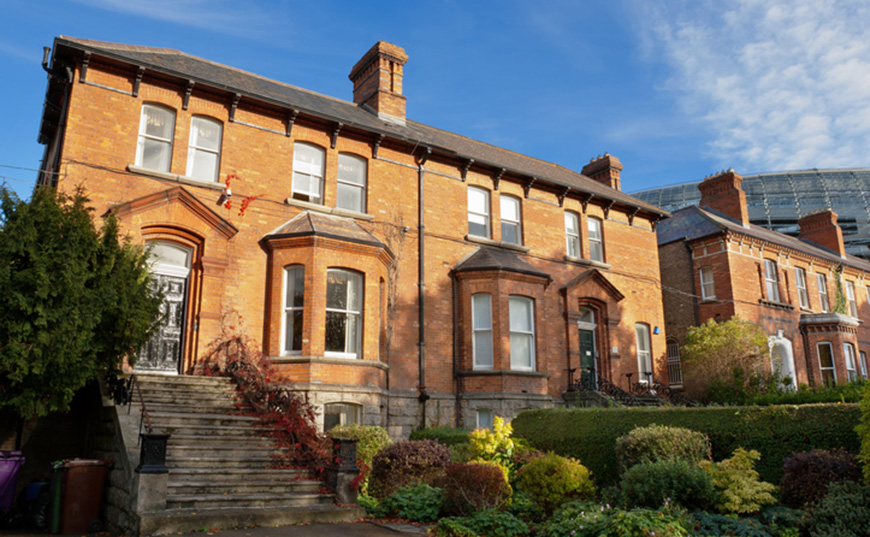 Whether you own a Victorian, Edwardian, Art Deco period home or barn – the basics remain the same when it comes to adding value to your period home. We will cover these, as well as the specifics, for period homes that will please both surveyors and house hunters.
Before we dive into the interior/exterior improvements, let's look at the basics that will always add resale value for every kind of home.
1. Extend your period home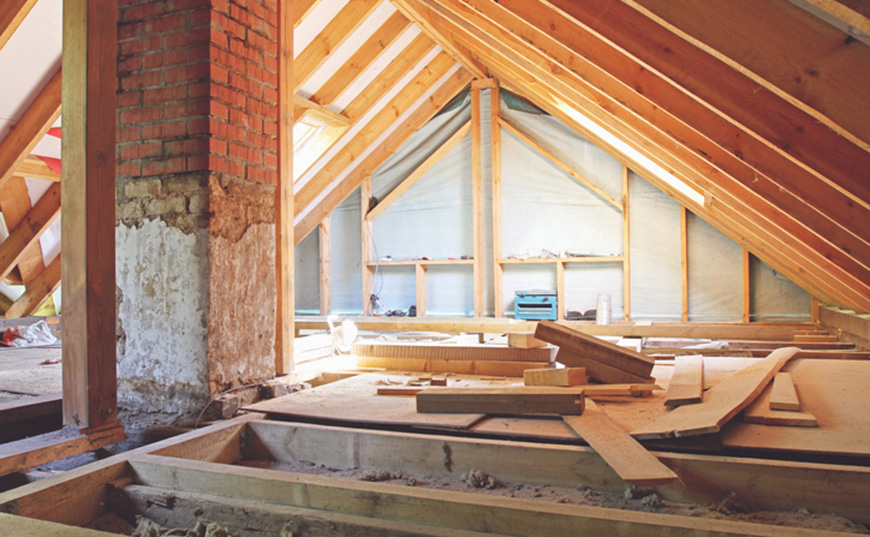 People can be wary when it comes to extending their period property because they feel it may damage its authenticity. It's a legitimate concern but as long as the extension compliments the exterior of your home – and it's not bigger than it – it should add value to your period home.
A little tip: keep an eye out to see what your neighbours have done to get some inspiration.
Extending your home will always require planning permission, which is usually fairly straightforward to get the green light. So if your neighbours have something you fancy, you shouldn't have any problem getting permission to do the same thing.
2. Make your period home energy efficient
Before you add anything new to your period home, check to make sure that there are no issues causing you to overspend on your energy bills.
Period homes can often have damp issues due to a number of factors such as inappropriate intervention, environmental changes or key maintenance being neglected.
This can be a costly problem as walls are far less heat efficient when damp. So if your property always seems cold, this should be investigated as soon as possible.
Check that the following are in good shape before you make any home improvements:
Gutters and down-pipes
Drainage
Pointing
Cement renders
Ground levels
Flashings
Chimney caps
Drip mouldings
3. Insulate your period home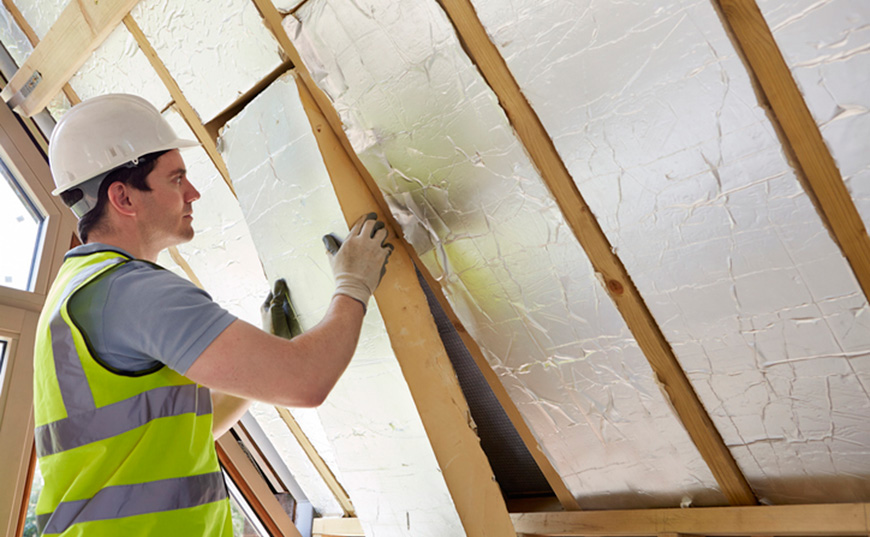 You can achieve huge energy-saving improvements with loft and wall insulation. This is always high on every house hunter's checklist, as a government study carried out in the UK in 2013 indicated that energy-efficient homes sell for 14% more than unimproved properties.
According to Energy Saving Trust, a quarter of heat is lost through the roof in an uninsulated home!
Not only will loft or wall insulation make your home warmer, they also increase your EPC rating – an essential requirement when buying, selling or renting a home in the UK.
What is an EPC rating?
An EPC (Energy Performance Certificate) is a review of a property's energy efficiency. They are mostly used by would-be buyers/renters to assess how much their energy bills will cost in their new home.
Your property's EPC rating will depend on:
The amount of energy used per m²
The level of carbon dioxide emissions (given in tonnes per year)
Once you've covered the fundamentals, consider the following exterior/interior home improvements to add value to your period home.
Exterior home improvements for period homes
Roofs – a leaky roof can lead to disastrous amounts of damage. A few missing tiles or slates is all it takes for water to penetrate your building's fabrics, which can cause serious structural damage to your home. Any visible damage is sure to be a turn off for any potential house hunters.
Walls – mortar needs to be in top condition to stop water from damaging your bricks. If your mortar is in bad condition, the sooner you fix it – the more money you'll save in the long term! Re-pointing should be carried out using lime mortar, not cement as lime mortar is far more breathable.
Front doors – your front door is under maximum scrutiny, and rightly so as it's usually the centre point of every home. Any chips, stains or damage of any kind aren't a good look and will undoubtedly reduce your period home's value. Replacing your front door is a quick and easy way to add value to your period home.
Garden – whether your home is a period home or not, a well-kept garden will always raise the value of your property. Get rid of anything unnecessarily taking up space, trim hedges, and mow the lawn at a bare minimum. A scruffy garden screams neglect and that will often lose house hunters' interest, costing you a potential buyer.
Gates and railings – first impressions are important. Repair any damage to gates and fences affecting the entrance way. An unattractive home may stop people from booking a viewing, which is a real shame as these are the cheapest and easiest features to fix out of all of the suggestions in this list.
Windows – period home windows are traditionally made out of wood; they look amazing but they tend to rot over time. It pays to seek a professional that uses high-grade materials, as this is a super competitive space, which means there are lots of cheap options out there. Resorting to cheap modern materials like uPVC will only lower the value of your home.
Repair smoking damage – it has been known for years that smoking devalues your home – hugely! Yellow-stained walls and the smell of smoke puts people off buying your house. Any smoke-damaged walls should be repainted, and do all you can to get rid of the smell of smoke.
Interior home improvements for period homes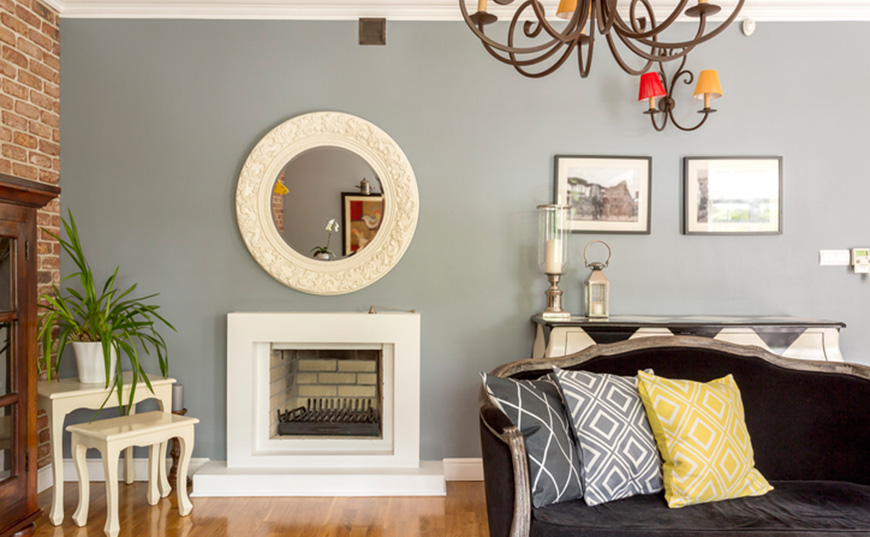 Install a period fireplace – period homes are likely to have been decorated over the years. Most will have had their original fireplace replaced by a modern alternative, which will actually lower a period home's value. Installing a period fireplace, apt to your home's era, will restore the classic look that adds resale value.
Paint walls using the apt colour palette – your house is your house, so of course, you can paint it whichever colour you like. (Or maybe the previous owners painted it a colour that you didn't like!) Either way, painting walls using the apt period's colour scheme will add value to your period home. Here are some links to get a taste of the colour schemes for each period: Victorian home colour schemes, Edwardian home colour schemes, Art Deco home colour schemes.
Flooring – period home floors usually use tiles and wood downstairs, and wood wIth rugs upstairs. Carpets don't necessarily reduce the value of your property but they can't compete with the practicality of the wooden floor. Sanded floors with rugs are the safest bet to add value to your period home.
Radiators – just like the original fireplace, many period home's radiators have been replaced by a modern alternative. A Victorian, Edwardian, or Art Deco property would have typically had cast iron radiators in place; not only do they look amazing, but they're also surprisingly heat efficient.
Cornicing – look to replace if these have been removed. Cornicing adds balance to your rooms, as the majority of period homes tend to have high ceilings.
Furniture – it pays to keep your eyes peeled in the antique stores to find anything that fits the period your home belongs to. Again, check eBay and online period home specialists to find chairs, dining tables and anything else you need to achieve the desired look.
Plantation shutters – whether you have a Victorian, Edwardian, Art Deco home or barn/loft conversion to improve, shutters are a fantastic way to add value to your period home. Shutters give you better light control, privacy, and they can reduce heat loss through your windows by as much as 50%! Yes, double glazing reduces heat loss through your windows too, but they will reduce your period home's value. Shutters leave your windows perfectly intact while giving them a classic style and comfort upgrade.
Which era does your period home belong to?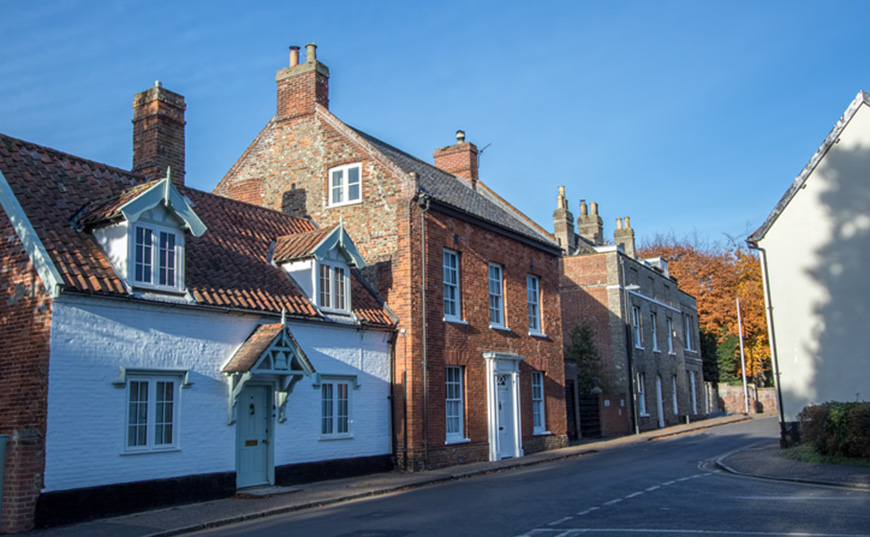 Firstly, you need to know which era your period home belongs to before you look to improve it. We'll be looking at the differences between Victorian, Edwardian and Art Deco period homes.
What's the difference between Victorian, Edwardian homes and Art Deco?
Victorian houses were built between 1837 and 1901, Edwardian homes were from 1901 to 1910, and Art Deco homes built during the 1920s and 1930s.
All three are typically described as 'classical homes' but there are a number of key style differentiators that separate them from each other.
Victorian house style characteristics:
Coloured brickwork (usually red)
High pitched roof
Geometric tiled hallways
A brickwork porch
The front door is to the side of the façade
Narrow hallway
Stained glass windows
Edwardian house style characteristics:
Houses built in a straight line
Georgian revival architecture
Mock-Tudor cladding
Timber framed porches
Six over two-panel sash windows
Larger glass panes
Simple designs
Art Deco house style characteristics:
Sharp-edged looks
Sleek, linear appearances
Repetitive use of zig-zags
Fan and chevron motifs
Smooth finish building materials such as stucco, concrete block, glazed brick or mosaic tile
What is the Victorian house style?
The Victorian period, from 1830 to 1901, saw the birth of the industrial revolution. Because of this, there are thousands of terraced properties in the North and Midlands that were built so that workers were close to their factories.
Window treatments for Victorian homes
Curtains or Roman blinds are a common choice for Victorian homes as they give you lots of patterns to complement your surroundings. They are both relatively affordable, but they are a nuisance to keep clean and they don't always cover awkward/curved window frames.
House hunters are likely to view a number of period homes on the same street as yours, but adding wooden shutters is a fantastic way to make sure that your home stands out so that your house is the one that they fall in love with.
Victorian style window shutters
Nothing boosts your period home's 'kerb appeal' more so than installing top-quality plantation shutters. Every proud homeowner has quality curtains or blinds, not everyone has shutters.
Victorian houses with sash or bay windows are perfectly suited to showcase the popular tier-on-tier shutters, giving your period home a mighty value, privacy, energy-efficiency, and style upgrade.
The two-tier panels give you ultimate flexibility: being fixed to the frame, with one above the other, you can choose to open the top half and close the other to achieve your desired level of light.
Estate agents will always use top quality shutters as a key selling feature, adding value to your home's sale price.
What is the Edwardian house style?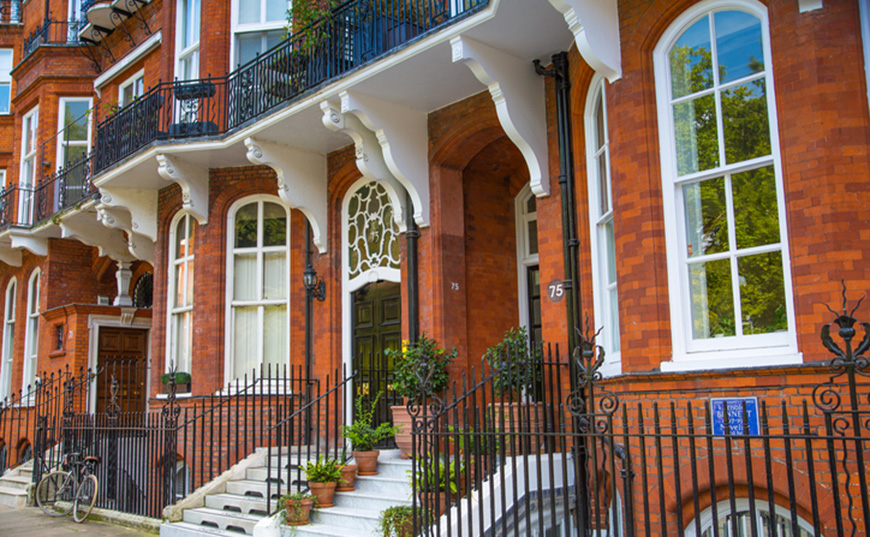 The Edwardian period was from 1901 to 1910, which was heavily influenced by the Arts and Crafts movement. After the expansion of property construction during the Victorian era, Edwardian house builders had to build homes in the suburbs where they had more space.
Window treatments for Edwardian homes
Like Victorian homes, many homeowners choose curtains or a Roman blind to add a privacy and style upgrade, but these don't add as much value to your home as wooden shutters do.
Curtains and blinds are expected. Wooden shutters are always a head-turner.
Edwardian style window shutters
Just like Victorian period homes, Edwardian homes commonly feature beautiful sash or bay windows – which make tier-on-tier shutters a fantastic option to add a style and value upgrade to your period home.
Tier-on-tier shutters feature two levels of shutter panels, which provide the ultimate flexibility as you decide the amount of light you wish to let into your home.
What is the Art Deco house style?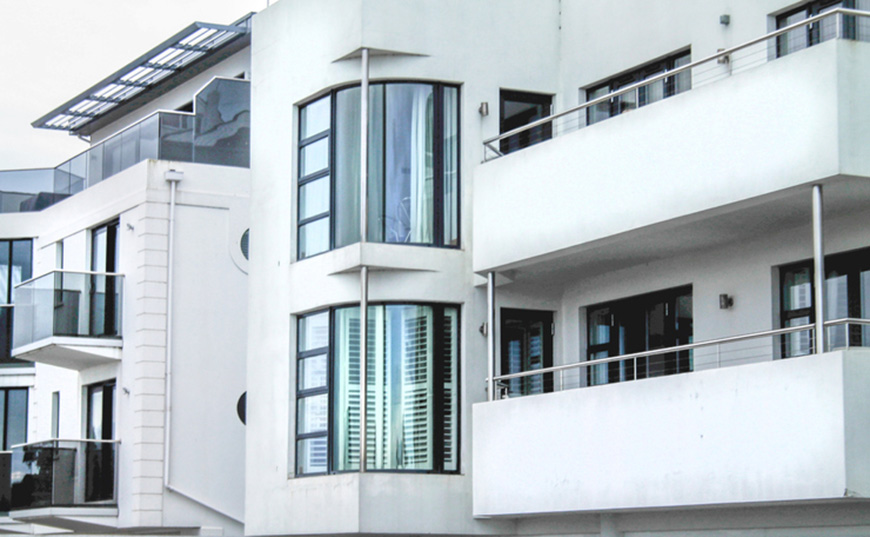 The Art Deco (short for 'Arts Décoratifs') movement emerged out of Europe in the 1920s, mainly in Paris, and it gradually became a global art style as it swept across the United States and Western Europe in the 1930s.
Window treatments for Art Deco homes
The window treatments in Art Deco properties often features stained glass and ornate designs. Roman blinds or curtains featuring geometric patterns are commonplace for Art Deco homes, but wooden shutters add more value when it comes to selling your home.
Art Deco style window shutters
Owners of Art Deco properties have the choice to add beautiful full height shutters with large louvres to flood their rooms with natural light.
Full height shutters are one of the most popular shutter styles available and they come with three different options for you to choose from:
Mid-rail – tilt separate sections of the shutter to allow the perfect amount of light through as you desire. You can close the lower section to provide privacy from passers-by, while leaving the top section open to let some beautiful natural light shine through your home.
Integrated room darkening blind – include a fitted room darkening blind to sit behind the shutter in its own channel. Now you can make your bedroom as dark as possible, whatever the time is – perfect for the home cinema or a much-needed nap.
Tilt rod – why not include a classic-look tilt rod to open your louves? Or, for those wanting to achieve a more contemporary look, the tilt rod can be hidden. The choice is yours.
Window treatments for barn and loft conversion
Barn and loft conversions give architects a free license to make an eye-catching and truly unique window shape.
While the architect's work is often a luxury to be enjoyed, their unique shape can cause curtains/blinds to hang over them awkwardly. Plus, aesthetics aside, curtains and blinds are a nuisance to clean when they're covering a large window area.
Wooden shutters can transform your period home like no other, covering a range of shapes including triangles found in gable ends. You can add value to your period home with almost any shaped window thanks to special style shutters.
Adding shutters to your barn or loft conversion is a popular way to add value to your period home as they can reduce heat loss through windows by as much as 50% – this helps keep the cost down as heating your barn can be expensive in the winter months.
The benefits of wooden shutters
Wooden shutters offer far more benefits than all of the other window treatments combined.
The many advantages of wooden shutters:
Better insulation to save you money on your heating bill
Increase privacy – can be adjusted so others can't see in, but you can see out
Better light control than curtains or blinds
Added 'kerb' appeal
More hygienic than curtains or Roman blinds
Can cover the awkward curved/angled windows that alternatives can't achieve
Easily cleaned in minutes
Multiple premium materials available to choose from
Thinking of adding shutters to your period home?
Please feel free to book your FREE home survey below. Your nearest Shuttercraft expert will travel to your home and guide you through your options to find the perfect shutters for your period home.
We never 'hard sell' or put you under any pressure on you whatsoever.
Our experts will talk you through the options available, and will leave you with a range of samples, frames, Louvre sizes, and colour keyrings for you to consider whether shutters are for you.
Arrange your FREE home visit with your local Shuttercraft experttoday.