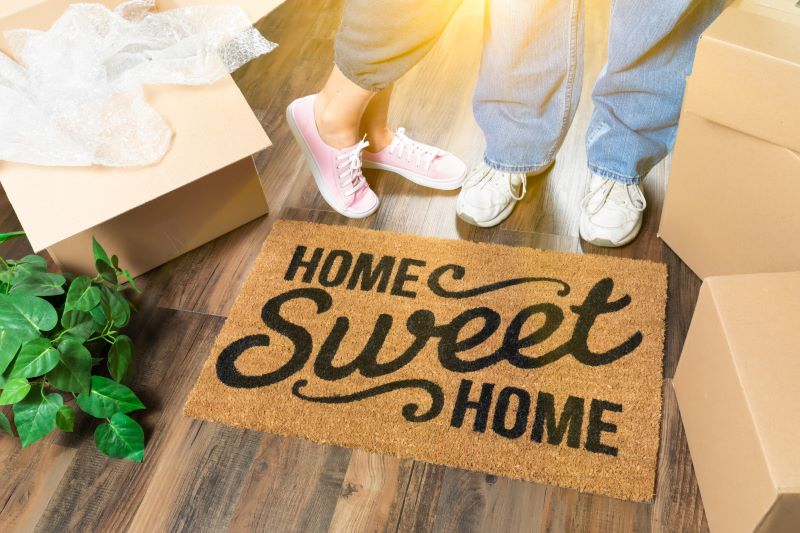 The Real Estate Market of Oklahoma: Your Ultimate Guide
Originally posted on https://www.biggerequity.com/the-real-estate-market-of-oklahoma-your-ultimate-guide/
The Oklahoma real estate market began an upswing in 2017 when sales of new homes increased by 17.5%. That, coupled with the recent tax breaks, meant more people could afford to buy a home.
But it's been two years since that upswing began and things have changed a bit. Before looking at houses for sale in Oklahoma, it's important to do a little homework first.
That way, you can gain a greater understanding of what to expect when looking for homes for sale in OKC or anywhere else in the Sooner state. Keep reading to learn all about the housing market predictions for Oklahoma to ensure you get the most bang for your buck.
An Overview of the Oklahoma Real Estate Market 
According to the US Census Bureau, the current median home value in Oklahoma is around $137,400. Owners with a mortgage should expect to pay around $1,183 monthly.
The average home spends slightly less than 95 days on the market. And homes in Oklahoma are continuing to increase in value while maintaining affordability.
In the past year, they've risen 3.7% and are expected to continue rising by another 1.7% in the coming year.
Strong Rental Market
The rental market remains strong as well if you're looking for houses for sale in Oklahoma to rent out. It also remains ranked as one of the most affordable states to live in.
And there are lots of colleges and universities which attract students looking for homes and apartments to rent. Oklahoma has also been at the epicenter of a recent oil and gas boom.
New people are flocking to the state for its myriad opportunities all the time. And some prefer to rent rather than buy, making it a great reason to become a landlord, especially since Oklahoma is a very landlord-friendly state.
How Much it Costs to Rent in Oklahoma 
To rent a house in Oklahoma, you can expect to pay around $1,000 per month.
In Oklahoma City, the state's capital, one-bedroom are around $658 per month. And in Tusla, Owasso, and Norman, they run between $609 and $705 per month.
Long-Term Potential for Investors and Buyers
There is a lot of long-term potential for both buyers and investors.
Steady growing home values translate into appreciation in the future. This means that anyone buying a home now will likely benefit from higher home values later on.
And sellers continue to profit since the market is now and will most likely continue to be a seller's market. Those who plan to buy and relocate will benefit from both transactions.
When to Sell Your Home
The best times to sell in Oklahoma are right before the peak season and right in the middle of peak season. Just before peak season is the months of January and February.
While January may be a bit slower due to the colder weather, mid to late February is a great time to list your property.
The Listing Frenzy Begins in March
The listing frenzy truly begins in spring beginning in March and April and last through May. These months offer great opportunities to sell your home at the highest price possible.
Often, homes sell between 20% and 40% above listing price during these three months.
However, to do it successfully, it's best to work closely with a real estate agent to fully understand both the benefits and potential drawbacks. But
Reasons to Live in Oklahoma
Thanks to the cost of living; that's around 12% below the national average, more people are looking to live here. Add to that weather that allows you to play outside year-round thanks to mild weather in the winter along with 234 days of sunshine annually.
Utilities are also low as well. This allows people to go out and truly enjoy their lives, making it a big draw.
Little Traffic but Lots of Diversity
There's also very little traffic. In fact, there's not really even such a thing as rush hour, which is a great incentive to those looking for a higher quality of life.
Oklahoma also boasts some great BBQ. And they have a very diverse population. Expect to see a mix of Native American, Caucasian, black, and Hispanic people working and living in Oklahoma.
Best Places to Invest in Real Estate in Oklahoma
While many people flock to Oklahoma City, that's not the only great place to invest in a piece of property. Check out these cities and towns as well:
Cushing
Cushing is commonly ranked as one of the top places to invest in real estate in Oklahoma. It's affordable, and there's been a lot of growth in its home values.
More than 50% of homes increased in value over the past decade. Cushing has a population of 7,793 people with a median home value of $78,800.
El Reno
El Reno has been experiencing a redevelopment in its downtown in recent years. It's now considered to be the economic and cultural heart of Canadian County.
It boasts a population of 85,611 within a 15-mile radius with a median home value of $89,200. It's also only 31 miles from downtown Oklahoma City.
Guthrie
Guthrie is steeped in Oklahoma history as it was the state's first capital. After President Benjamin Harrison encouraged settlement, it was quickly developed.
You'll still see a lot of that history in its architecture. It has a population of 11,437 with a median home value of $108,300.
Shawnee
Shawnee is Brad Pitt's hometown. And while that may be enough to attract some people to move here, there are also several beautiful historical buildings dating back to the oil boom of the early 20th century.
It boasts a population of 31,232 and the median home value is $95,800.
Stillwater
Stillwater is home to Oklahoma State University. But it's more than just a college town.
There are art museums, and it also features a very walkable downtown. It's also about an hour drive from Oklahoma City and Tulsa.
Its population is 47,523, and the median home value is $152,100.
Yukon
Yukon boasts a strong Czech heritage. They host the annual Oklahoma Czech Festival which features a parade.
It's also the fifth town located in the Greater Oklahoma City area that's known for being a great place to invest in property.
Yukon has an estimated population of 25,892 and a median home value of $127,800.
Become an Investor
The Oklahoma real estate market is one worth investing in. If you're looking to become an investor, we can help.
Click here to contact us to learn more about investment opportunities in Oklahoma.