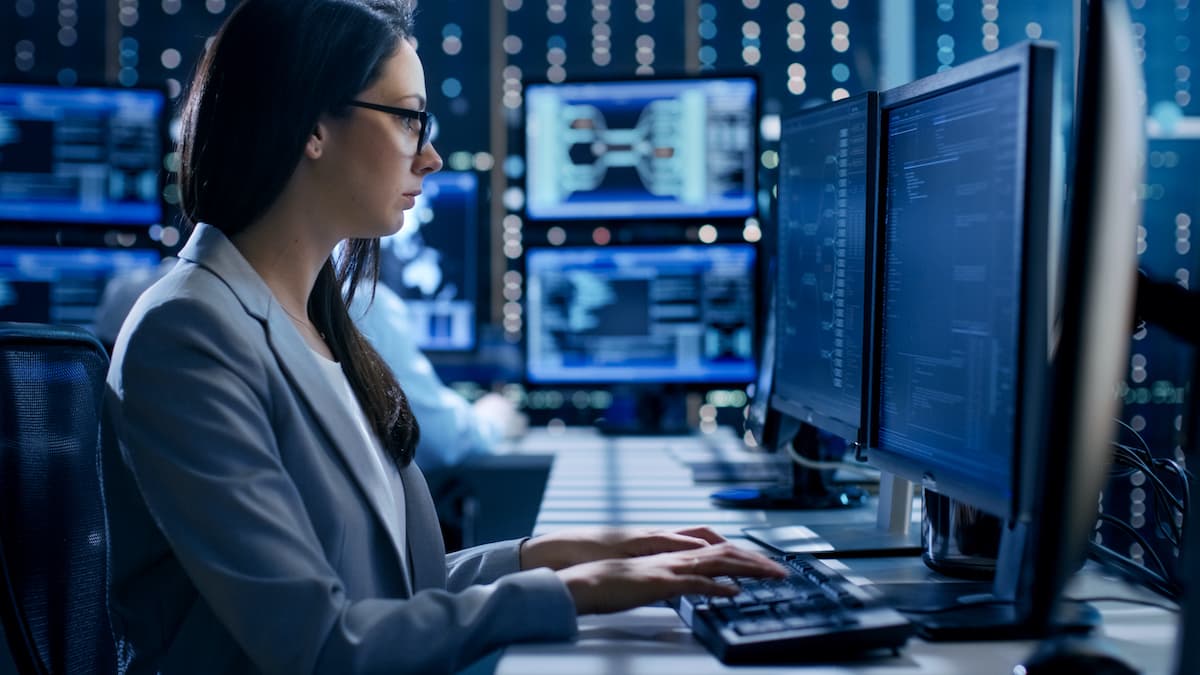 How Does the Cybersecurity Skill Gap Affect Your Organization and What can You Do to Make it Right?
Originally posted on https://www.drizgroup.com/driz_group_blog/how-does-the-cybersecurity-skill-gap-affect-your-organization-and-what-can-you-do-to-make-it-right
"There are only two types of companies: those that have been hacked, and those that will be."
— Robert Mueller, FBI Director
What cybersecurity measures does your organization have in place? And who manages them?
Chances are, you're struggling to appoint an in-house, qualified cybersecurity specialist. Research by CyberEdge Group reveals that four in five organizations are in the same boat.
This skills gap has decreased in the past couple of years, but it continues to impact different sectors in a major way. Education is the area affected most, with 87.1 percent of organizations having difficulty finding qualified experts, followed by telecommunications & tech (85.1 percent).
The lack of suitable candidates available to help organizations safeguard their systems in an age of ransomware, DDoS attacks and more is concerning. Cybercriminals continue to employ ever-more-sophisticated techniquesto disrupt businesses and organizations of different sizes, across all industries (even healthcare). Sensitive data and processes must be protected to minimize threats.
Understaffed organizations on tight budgets are especially vulnerable. 43 percent of cyberattacks target small businesses and just 14 percent of these are prepared — costing them $200,000 on average.
And it makes sense. Leading brands and massive institutions can at least invest in cutting-edge software and external consultations to set-up efficient cybersecurity defenses. Smaller ones, particularly startups and none-profits, may be unable to afford either.
Any organization without the finances for a full-time in-house IT specialist can use managed cybersecurity services to protect their system instead. A vulnerability assessment is perhaps the best place to start, to identify your biggest risks and take steps to mitigate them.
But what else can you do to tackle cybersecurity flaws in your organization when you can't find or afford an in-house specialist?
1. Invest in quality training to make your workforce more cybersecurity-aware
Cybersecurity is a complex area. This means it's daunting for almost anyone without qualifications or experience in IT to grasp without extensive training.
But this creates an opportunity to empower your staff with the skills, insights and practical knowledge to help your organization stay safe. Determine where your biggest vulnerabilities are and what attacks may pose the biggest risk to your operations.
For example, you might buy high-end hardware and reliable software — yet have no idea how to maximize their performance.
Alternatively, your workforce could consist of people without even basic computer skills or awareness of digital dangers. The mere mention of ransomware or malware could fly right over their heads.
Investing in cybersecurity training obviously incurs expense, but it will pay off when your organization is less susceptible to major disruptions. 60 percent of small- and medium-sized businesses close their doors within six months of being hacked. And the fallout of this can be severe when mammoth investments have been made into trying to keep an organization afloat.
You may already have an idea of which types of training will suit specific employees, based on their work experience, attitude or technical skills. But even if you don't, taking the time to align the right knowledge upgrades with the right people will ensure organizations maximize the value of their training.
2. Make raising awareness of cybersecurity threats and trends an ongoing part of your company culture
Cybersecurity trends change as hackers' techniques and technologies evolve. Any organizations relying on outmoded measures leave their systems more vulnerable than they need to be. That's why it's so important to stay in touch with the latest attacks, the ways in which they penetrate systems and how businesses deal with them.
For example, companies falling prey to a ransomware scheme may agree to pay the attacker(s) immediately out of desperation to get back on track. But there's no guarantee that those responsible will honor their word and return your system to normal. They could take the money and leave the organization locked out of its own network.
A failure to research and keep track of the latest developments in ransomware — as well as the wider world of cybersecurity — means organizations would be more likely to hand over the cash without considering the potential fallout. As a result, it might spend thousands of dollars and still be forced to close up shop when its data remains out of reach.
Cultivate a greater awareness of cybersecurity in your organization. Share news stories, articles and updates related to the industry on a regular basis. Encourage staff to get involved with local initiatives or conferences designed to increase cybersecurity education. Offer incentives for anyone interested in growing their skill set.
Building a workforce with a deeper understanding of common cybersecurity threats, and the measures required to combat them, can make a significant difference to your organization's safety in the future.
And don't overlook the basics, either. Encourage staff to stay safe and remain vigilant whenever they're online. This includes:
Updating passwords and making them as hard to crack as possible
Being wary of downloading attachments or clicking links in suspicious emails
Only sharing access or files with verified contacts
Making sure web application security is up to date
Another key issue to consider in your organization's cybersecurity strategy is updating systems when employees leave, including shutting down any open sessions, something that is often overlooked by IT departments.
Change login details to stop them gaining access to sensitive data or allowing others to do so. Even workers who seem trustworthy could still go on to compromise your organization's security, intentionally or not.
Every organization must take cybersecurity seriously. While the skill gap may make finding a qualified, experienced expert to manage your cybersecurity in-house difficult (if not impossible, depending on your budget), following the tips explored above can make a real difference.
Managed cybersecurity services are a cost-effective, simple way to identify your organization's gaps and fill them. Reliable specialists will perform a vulnerability assessment, reduce your chances of suffering a data breach and protect cloud & on-premise environments — safeguarding your systems on all fronts.
Take action. Make a stand. Protect your organization against cyber-attacks. Contact our experts now.