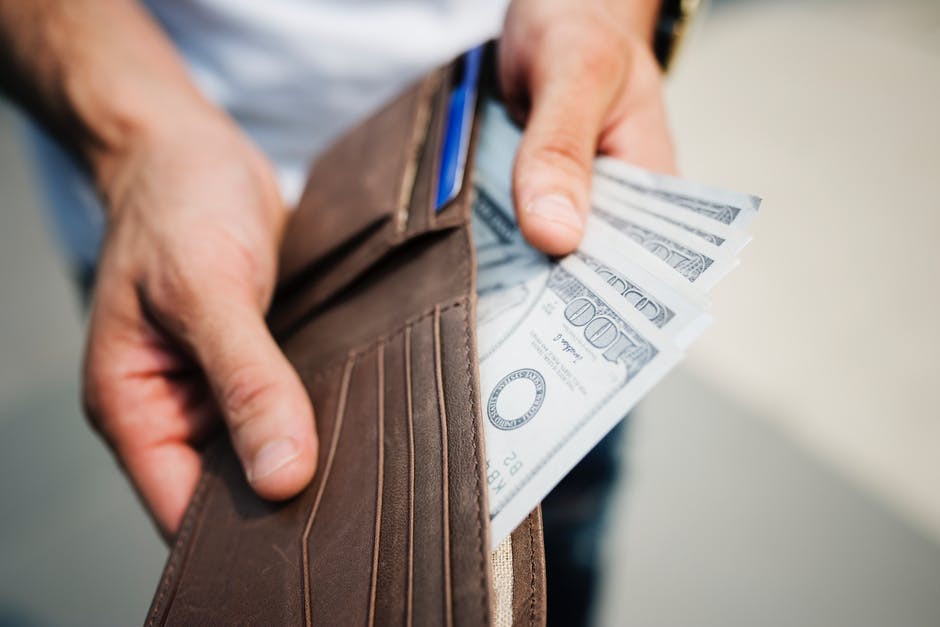 Get Money Fast: 10 Tips for Getting Quick Cash When You Need It
All of us at some point in our lives come to a place where we need cash and we need it quick.
Whether we're terrible with money or something terrible has happened, there's hardly a person on the planet who's never been in a tight spot. If they haven't they were probably born rich or born lucky.
However, since most of us don't fall under that bracket, let's talk about how to get quick cash when you seem to be all out of options.
Keep reading for our top ten ideas that could work for just about anyone.
How to Get Quick Cash
If you want to get quick cash, it may be for a variety of reasons. However, regardless of why you need it, we're going to provide you some options.
Keep in mind, each option is circumstantial. They may work for you, they may not. However, you would be hard-pressed to read this whole article without finding a way to get quick cash that works for you.
Read on!
1. Make an ATM Withdrawal
First, and most obviously, you could make an ATM withdrawal. However, this requires having a bank account and a debit card. You also would also need to head down to the nearest ATM.
Fortunately, ATMs are located just about anywhere. Banks, gas stations, laundry facilities, casinos, hotels, and restaurants are the top places to look. 
You will incur an ATM fee, but when you need to get quick cash, it probably won't matter.
2. Pawn Something
If you want to get quick cash but don't have any money in the bank, consider taking some personal possessions of value to the nearest pawn shop. You can either sell it there or pawn it.
If you pawn it, they will give you cash and a ticket for your item. Then, once you have enough money to get your item back, you go make the trade. You have a certain amount of time to pay the pawnshop back or your item is forfeit.
No matter if you sell or pawn an item at a pawn shop, don't expect to get anything more than a fraction of the actual value. Pawnshops are good in a pinch to get quick cash, but definitely not cost-effective.
3. Sell Something Online
If you're looking to get quick cash for an item closer to its actual value, consider putting it up online for sale. 
There are several options to consider here. You could post it on Facebook for everyone on your friend's list to see and share. You can also post it on Facebook's sales pages, which are specific to your area.
Alternatively, you could post items for sale on traditional websites like Craigslist. Or, you can literally post it everywhere you want. It just means you have more places to keep an eye on.
4. Get Cash Off a Credit Card
To get quick cash, you could learn how to get cash from a credit card. 
This can be as simple and similar to using a pin number at an ATM. The process is the exact same as getting cash off of your debit card, although credit card cash withdrawals add interest to the bill.
Alternatively, you could use your credit card for a cash advance. This takes money from your credit card and puts it into your checking account. This is handy for emergency funds needed for automatic payments/withdrawals.
However, be warned that any cash advance coming from a credit card will cost you.
5. Donate Plasma
Another great and totally legitimate way to get quick cash is by donating plasma. 
However, there are certain qualifications you need to donate plasma.
First, you need to be of proper age (usually 18). Next, you need to pass certain physical requirements. These include weight, basic health, blood levels, and holding a government-issued ID.
If you meet all of the requirements, you could receive anywhere from 20 to 50 dollars a donation. Over a month, you could be making as much as $300.
6. Ask For a Loan From a Close Friend or Family Member
While it's not everyone's cup of tea, asking a friend or family member for a loan is never out of the question. It's not ideal, and it may even be embarrassing, but it's always an option.
However, keep in mind that money issues can quickly come in between close relationships. If you intend on getting a loan from someone you're close to, make sure you are able to pay them back as quickly as possible.
7. Start a Side Gig
If you have a couple of days or weeks to get quick cash, you might want to consider starting a side gig. This could also provide a permanent source of quick cash in the future. 
You can mow lawns, deliver groceries, petsit, babysit, whatever. You could even charge people to clean up their dog's waste in their yards. Nobody likes doing that and it could pay quite well.
The point is, your options here are limitless.
8. Consider a Payday Loan
While it may not be the best option for how to get quick cash, payday loans are available to most people.
A payday loan is an unsecured loan that must be paid back by your next paycheck. However, payday loans come with hefty interest rates. Additionally, getting a payday loan often serves only to put off your troubles until a week or two later.
9. See if Anyone Needs a Days Worth of Work
If you're not interested in making a habit out of a side gig, you could work for people who need only a day's worth of work. 
For example, just log onto Craigslist or Facebook and search the wanted sections of community pages. People are always asking for a helping hand for this or that. It may be horrible work, but when you need to get quick cash, what does it matter?
10. Hold a Garage Sale
Finally, if you've got a couple of days to get quick cash, you could consider throwing an impromptu garage sale.
We've all got tons of junk we don't actually need cluttering up our homes. Why not clean out your house and make some cash while doing it? 
Price things to sell. If things are priced too high, most people will walk away. You'll have some bargain hunters out there who will haggle with you, but most people are too shy.
Get Start Today
If you need to get quick cash, then you need to get started immediately!
Don't wait around any longer, you have the answers right in front of you on this page. Just make sure you can live with the ramifications of whatever you do and do it ethically.
For more financial tips and advice, check out the rest of our articles.