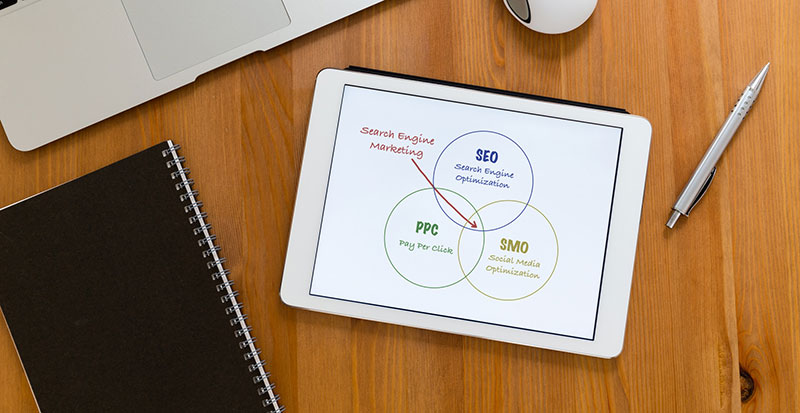 Making Your PPC Pop: The Top PPC Trends of 2019
Originally posted on https://www.samsonwebdesign.co.uk/making-your-ppc-pop-the-top-ppc-trends-of-2019/
PPC advertising has never been more popular.
2018 saw rebrands, new features, and a rise in Amazon advertising. Increasing numbers of individuals and businesses are leveraging the power of PPC ads in their campaigns.
It's no surprise.
After all, with an average ROI of 200% for Google Ads, businesses generate double the amount of money they spend on them. Equally, a large number of businesses enjoy far greater returns than that.
However, there's no time to stop and celebrate. Likewise, for every business that's doing well with PPC, there's sure to be others who are struggling.
It's crucial to stay on top of current trends. Indeed, it's the only way you'll sustain PPC success and/or improve it. Looking to do just that?
Keep reading to discover 7 top PPC trends of 2019.
1. Integration of Audience and Keyword Targeting
You're probably up to speed with targeting particular audiences and keywords separately.
Targeting particular keywords can have great effects. Likewise, so can targeting particular audiences. However, both have their flaws.
For instance, it's hard to know a user's search intent for specific keywords.
A hairdressing business may, understandably, bid for the term 'hair salon'. However, organic search results for that keyword may pertain to something totally different. People may be more interested in how to start a hair salon business, for example.
Problems occur with audience targeting too. Here, obviously, ads are targeted to a particular audience- often using social media platforms. However, the audience targeted often isn't looking for what you're advertising. You have to engage them enough to have a chance of converting.
This year, you can start combining the two approaches. Paid search audience targeting shows ads to the right people at the right time (aka when they're looking for what you're advertising). This will be a major help this year in your PPC campaigns.
2. Amazon Will Grow Into a Giant
Okay, in so many ways, Amazon already is a giant.
After all, it's now a USD $1 trillion company. That's a lot of commas and zeros.
The immensity of Amazon will start to make ever greater in-roads into PPC marketing share. It's already been happening. However, it's set to take even further strides versus traditional major players like Google and Facebook.
Indeed, many people enjoy far cheaper CPCs and larger returns too. In 2019, businesses with products to sell may look to jump ship from Google Ads to Amazon's Sponsored Products.
3. Increased Automation
Let's face it, every advertiser has more work to do than time to do it all.
In the ongoing effort to greater efficiency, it's vital for advertisers to leverage any opportunity to reduce their workload.
PPC automation is one method of doing exactly that. Now, you're probably thinking that automation is old news. You've been doing it for years with relative amounts of success. And you're right- PPC automation is nothing new.
However, the quality of it has vastly improved in recent times. It's now a better time than ever before to leverage automation of your campaigns. Google, in particular, has spent a lot of money on improving their systems. The results can be spectacular.
Now, it's important to ensure sufficient human intervention (to ensure you're not overspending unnecessarily). Overall though, automating your PPC ads this year promises to improve your performance, and save you masses of time in the process.
4. Personalization
It's worth mentioning the importance of personalization this year.
Essentially, now more than ever before, your ads must be relevant to your audience. Personalization is an essential PPC solution. Ads must pertain directly to the wants, needs, and whims of the actual people you're targeting.
You can't expect ongoing success with generic advertisements. The copy, images and offer itself must relate on an individual level. Fail, and you risk wasting significant sums of money.
5. Video Content is King
Any advertiser with their ear to the ground will already know the importance of video.
It's hard to overstate the value of video in marketing strategies. Consumers just love it. Literally, billions of hours of video are watched every day online.
In 2019 this will have a significant role in PPC advertising. The popularity of video advertising is only set to rise. That means greater budgets and effort going into creating top video ads. Aim to follow suit: incorporate video into your digital ad spend to leverage its power.
6. Changing Roles
Don't worry- the rise of automation doesn't mean your job is on the line!
However, it's likely that an increase in machine-learning and artificial intelligence will have an impact on your role. The good news is that robots will be doing a lot of the boring, mundane leg-work. Wave farewell to those long hours of bid management and split testing. Machines will be doing it for you.
Instead, you'll have more time to focus on the people stuff. You know, understanding the needs of clients and letting them understand what's happening. Moreover, it's prime time to invest in learning more about your audience, or improving ad creative, and so on.
Overall, expect to change roles and responsibilities in 2019 and the years to come.
7. Rising Role of Mobile and Voice Search
A final, brief note on mobile usage and voice search.
It's essentially guaranteed that mobile use will grow this year. Mobile is already by far the most popular method of consuming content. It's vital that advertisers optimize their ads accordingly. Ads must be optimized for mobile.
Oh, and voice search. In terms of PPC ads, there's a sense of teetering on the brink of something extraordinary. Voice search is already immensely popular. Right now, it can't be monetized. But that's sure to change.
It's important to think ahead. Figure out how to optimize your PPC ad campaigns for voice queries.
Top PPC Trends Bottom Line
There you have it: 7 top PPC trends to stay on top of this year.
The ongoing popularity of PPC ads is entirely understandable. After all, there's money to be made. But over the last year, PPC has seen some drastic changes. It's vital that advertisers stay on top of the latest trends to ensure continuing success.
Hopefully, this article has provided all the information required to do just that.
Looking for support with your PPC campaigns? Contact us today to see how we can help.