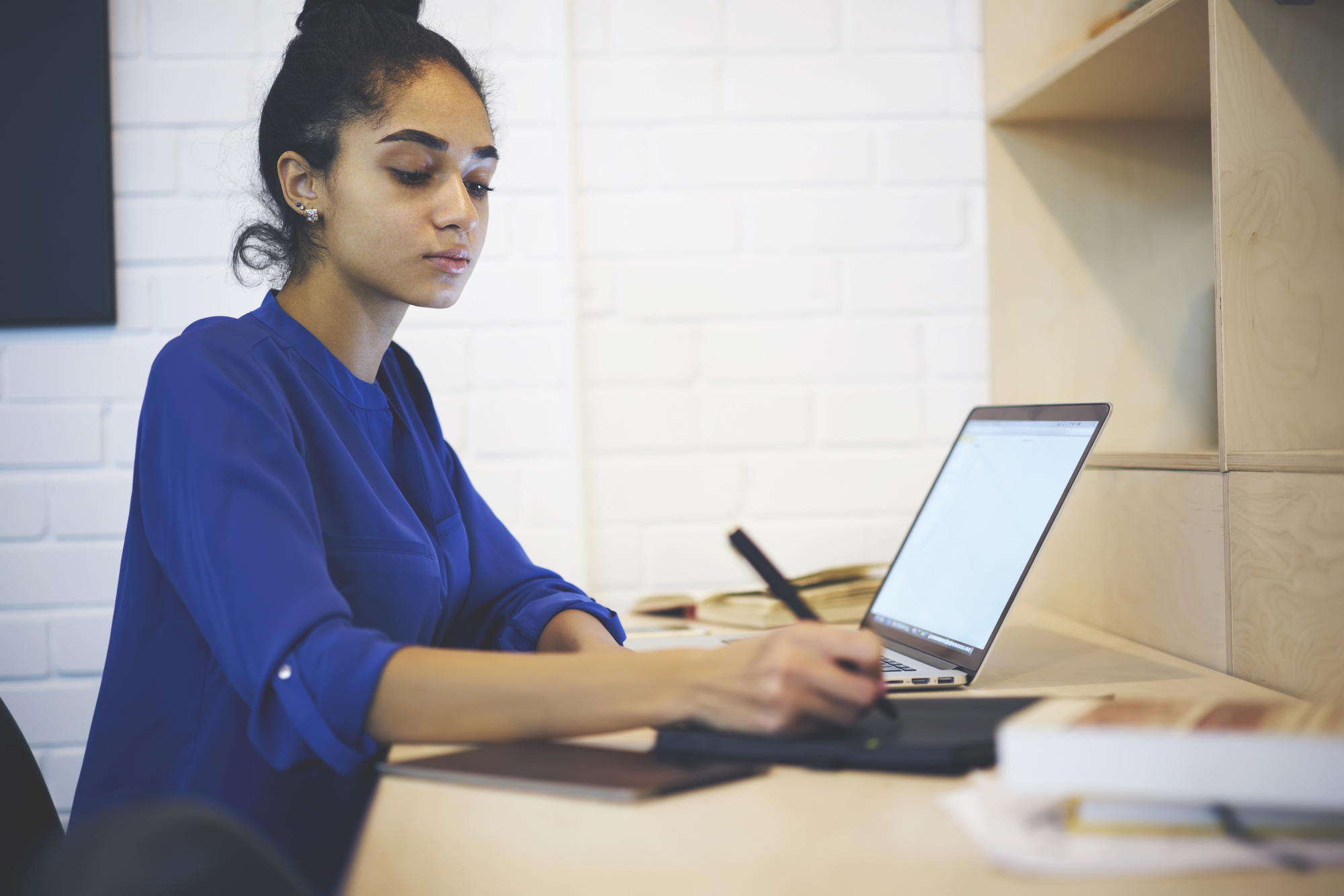 Everything You Need to Know to Build an Awesome Author Website
Interested in building an author website? Good idea!
Whether you're published or not, every author can benefit from having a professional website that functions as a landing page filled with information for interested parties.
The hardest part is building the site, but once it's done, you'll quickly realize the benefits in store. Wondering where to start? Here's everything you need to know to build an awesome author website.
Select a Host
The first step in building your website is choosing a hosting company. This is the company you will pay a monthly or yearly fee to in order to keep your site up and running. There are different categories when it comes to hosting companies.
Some are advertised as free. This is great for managing a blog or for someone who is still building out their brand, but otherwise, it won't allow you to really create a customized site. There will be significant limitations because you're getting the service for free.
Next, there's self-hosting which will involve a small fee to the hosting company. This option allows you to have complete creative control over the site you're building, from the template to pages, images and more.
However, you're responsible for the management of the site and will have to troubleshoot if something goes wrong. Sites like Weebly and Wix have both free and small fee self-hosting options.
Beyond that is a premium hosting option which is best for published authors who have a significant amount of information they want to convey to their audiences such as upcoming book releases, tour dates and more.
A premium option like Direction Inc. will involve a slightly higher monthly rate, but with it, comes security for your site, regular back-ups, and instant help if your site crashes.
Once you've determined your hosting company, you'll be able to move forward with the creation of the rest of your site. If you're planning to build the site yourself from start to finish, we suggest choosing a clear, intuitive and easy to navigate hosting service so you don't get confused or stuck during the process.
Choose Your Domain Name
You may already have some ideas about what you'd like your domain name to be. If so, you'll have to see if it's available and then purchase it. You'll pay a yearly fee to maintain ownership of the name.
We suggest keeping your domain simple and pretty obvious. Most authors choose to have their website URL be their full name with a .com or .org following, depending on what's available. If your name is taken, try adding the word "author" or "books" to the end of your name and see if that option now becomes available.
You want to steer clear of selecting any kind of domain that wouldn't be immediately associated with you or your work. If you make it too complex, people won't remember it and it won't necessarily come up in the search when people google your name.
You want your readers to easily find you online!
Decide on a Template
There's a lot to consider when building the template or theme of your site and there's no one right way to do it. The items you select to appear on your site should be relevant to what you're working on now and drive users to the things you want them most to see.
The most important page is the homepage. But don't forget about the rest of your site. Think about what you want the sidebar to look like, what's included in it and how does it pop on the page? What about the banners, footers, and headers?
These are all choices you'll be able to make in terms of style, font, and color, as well as functionality. When making these selections, keep in mind what keeps you moving smoothly through another website. How do you respond to different templates and themes and which do you prefer when on an internet search?
Include the Essentials
Once you've locked down your template, you know how your site will look but what about the contents? Now it's time to decide what will actually appear on your site. Start by separating your information into categories; those will be the various pages on your site.
You'll need to have some of the essentials like a home page that gives users some pertinent information so they can be sure they've searched the right person and landed on the correct site. You'll want to have an "about" or "bio" page to share a bit about yourself along with a contact page.
The contact page can be set up so that users can email you directly or you can create a contact form they can fill out on the site that signals you on the backend. You'll also want to include a page with information about any upcoming work and when they can expect it or what it's about.
Lastly, you should have easily viewable and clickable icons that connect to your social media platforms. You can put this on your contact page but also consider having it in the footer or sidebar of every page they click so following you on the socials is always an option.
Other than these essentials, you have free reign to create a site that suits you. You can get creative with it as well. Consider having a preview page where users can read excerpts from your upcoming work, much like they could on Amazon when purchasing a book.
Get the Most out of Your New Site
So you've built a website and now you're wondering how to get eyes on it. Well, you're a writer so, write! Creating and upkeeping a blog that is part of your site is one of the easiest ways to attract more traffic to your page.
Your blog can be about anything! Topics can be relevant to your other existing work or you can even write a personal blog that chronicles the writing process and how it's going for you. Other writers will be sure to connect and relate to that.
Keep your blogging consistent and use it as a way to promote your site. Don't be shy on social media. Link your new blog post to Facebook or Twitter and give people even more of a reason to head to your page.
Create Your Author Website!
Follow the above steps and get your author website live within no time. It will help grow your audience and create buzz about you as a writer. If you want people to know who you are and read your work, they need to be able to find you!
Be sure to check out the rest of our blog for more digital marketing and content strategy tips that can help easily grow your business.