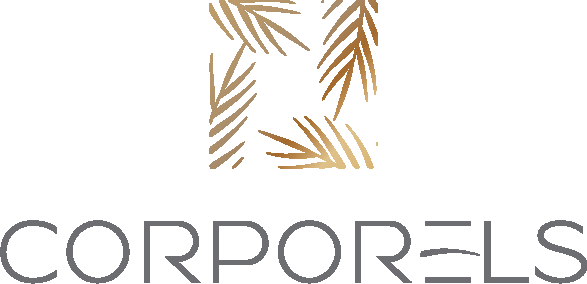 Corporels Is Excited to Offer Organic Argan Oil Products
Corporels is a company that focuses on quality argan oil products. The business' goal is simple: to offer "the best of nature, affordable luxury products sourced responsibly and sustainably, and with minimal industrial intervention." 
FOR IMMEDIATE RELEASE
San Antonio, TX, February 16, 2021 – Corporels is excited to offer organic argan oil products to its growing clientele.
Corporels, a San Antonio-based argan oil distributor, has a simple goal: to offer "the best of nature, affordable luxury products sourced responsibly and sustainably, and with minimal industrial intervention."
About its new argan oil product, Corporels explains, "ever heard of Moroccan liquid gold? Argan Oil lives up to this reputation. Corporels' Organic Argan Oil is your year-round beauty secret for all hair and skin types. Organic Argan oil works to help protect your hair and skin, a beautiful, luminous, youthful you."
Corporels provides a wide variety of argan oil products to help improve your face, skin, and nails, which are all offered on its website at www.corporels.com.
Corporels continues to recommend: "Incorporate this 100% Organic Argan Oil in your morning and evening care routines and give your entire body a boost. Rich in vitamin E, essential fatty acids, and antioxidants, Argan Oil moisturizes, nourishes, protects your hair, face, skin, nail, and cuticles."
With so many people looking for organic argan oil, it can be hard to know where to turn or which items to trust, Corporels focus is on quality products and customer service, Corporels guarantees to get you the organic argan oil you need to succeed.
According to Corporels, "sustainability is at the heart of Corporels' identity. In choosing the products we sell and the packaging of the products, sustainability and safety are at the heart of everything we choose."
Want to learn more about Corporels?
About its sourcing techniques, Corporels shares, "our products are sourced in Morocco and bottled and packaged in the U.S.A. Our oils and natural oil blends were not purchased sight unseen.  We didn't just choose our supplier online, we visited them, and our contractor toured the facilities and returned with information on each and every one visited."
In terms of its environmentally-friendly operations, Corporels discloses that "our products originate from cooperatives benefiting women in Morocco. These utilize sustainable non-mechanized processes. Our products are then inspected and processed in certified organic and certified natural facilities in Morocco before they are shipped for inspection and bottling in USDA Organic certified facilities in the USA. We work with partners who share our commitment to the environment and we use our sourcing means to demand improvements in environmental impacts. Glass is our preferred bottling material."
Ready to start shopping for organic argan oil?
To get in touch with Corporels, please visit its online store at www.corporels.com.
About Corporels
Corporels is an argan oil distributor that is based out of San Antonio, Texas.
Contact Info:
Name: Caroline Watts
Organization: Corporels
Address: San Antonio, TX
Phone: 6318231521
Website: www.corporels.com