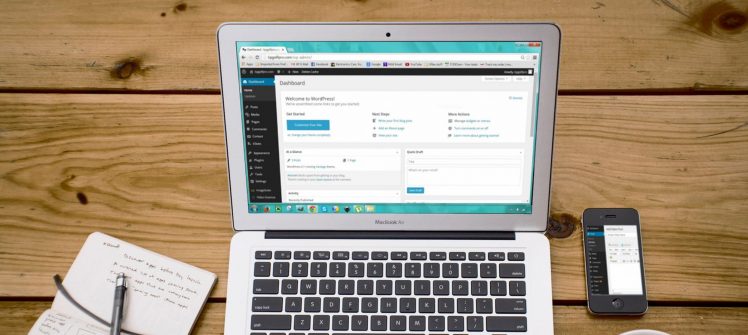 Everything You Need to Know About Easy Accessibility on Your Website
Originally posted on https://www.iwriter.com/blog/everything-you-need-to-know-about-easy-accessibility-on-your-website/
You've worked incredibly hard to establish a winning brand for your company or even for yourself. After months of planning, coordinating, and researching your market, you're finally ready to start building your website.
You know you need to think about SEO, mobile optimization, quick loading speeds, and of course, engaging content.
However, there's one big thing that even the most experienced website builders often overlook:
Easy accessibility.
It's your responsibility to ensure that everyone, even those with any kind of disability, can access the content on your website and even on your social media pages.
But how can you make that happen? And what is website accessibility, anyway?
Read on to find out.
What Is Accessibility for Your Website?
Before we get into our top tips for easy accessibility, let's make sure you understand what it is — and why it's so important.
Nearly one out of every five people has some kind of mental or physical disability, meaning that close to 57 million people are living with a disability. That number is about 19% of the total population in the United States.
Most companies, however, do business with little to no thought about how people with disabilities can access their website, get into their physical stores, and benefit from their social media posts.
This isn't just ethically and morally wrong — it also means that you're missing out on close to 20% of your market.
Most abled people don't mean to intentionally exclude people with disabilities from their market — but they're also living in the past about what today's tools and technology make it either possible or much easier for people with disabilities to do. This includes online shopping, reading blog posts, and scrolling through social media just like everyone else.
As a company owner, it's your responsibility to ensure that your website is accessible to everyone. And as of 2018, it's also the law.
Section 508 and the WCAG 2 are legal accessibility guidelines that were recently amended to include more information and laws regarding website accessibility. Just like your physical office or shop, your website should also be ADA compliant and easily accessible/usable to those with a disability.
While yes, what counts as "accessibility" is still a bit of a grey area, the fact is that lawsuits against sites that don't make a clear attempt to follow the accessibility rules are on the rise.
Now, let's talk about the most important parts of web accessibility standards.
Understand Basic Website Accessibility Standards
Web accessibility standards can certainly look like a challenge to understand, but often, much of ADA compliance just comes down to common sense and a bit of willingness to understand how disabled people use the Internet.
In general, there are five main "pillars" of accessibility.
They are:
Usability
User Control
Website Appearance
Website Presentation
Content Alternatives
(Here's a complete list of the ADA's Accessibility Guidelines when you're ready to take a closer look at things.)
Website usability refers to how easy it is for someone with a disability to read, click on, and interact with your website. For example, you'll need to make sure that all of your website content can be accessed by someone who us using only a keyboard and not a mouse.
User control refers to how much control people can have when they get on your website. For example, if a pop-up ad suddenly fills the entire screen, someone without the full use of their arms may not be able to close the pop-up tab, meaning they can't get on your site.
Content alternatives cover how easy it is for someone to access and understand your content in ways other than simply reading it on the page. Do you offer transcripts for those with sight issues, for example?
Website presentation primarily deals with coding and forms — think of this as the more technical side of accessibility. How your website "works" can't interfere with someone's ability to access it.
Finally, website appearance is about how the appearance/design of your website makes it easier for those with disabilities or conditions to actually read your website, understand when a link is included, and more.
We know that it sounds like a lot.
Below, we'll cover some of the most important easy accessibility tips you need to know to protect your company and to work towards a more inclusive future.
1. Include Image Descriptions
You already know how important using images to break up your web content and to show users what your products look like is. But you need to make sure that everyone who comes to your website is able to benefit from seeing those images.
Image descriptions, also known as alt text, help those who have impaired vision or another disability impacting their site to understand what the images on your website depict.
Essentially, all you need to do is write a brief description of the image directly below it, prefacing it with the phrase: image description. This way, anyone using a screen reader will have the image description read out loud to them by their device.
Think of them as an upgrade from a standard caption, and make sure to take advantage of the SEO opportunity they provide. Include keyword phrases in your image description to rank higher for the words and phrases you'd like.
This post gives you a few excellent tips on how to write a winning image description. Be sure to do this for both your web content and for important social media images.
In addition to image descriptions, you should also consider how the background colors of your website could impact someone's ability to read it. You may want to include an option for both a light and dark background, which is especially helpful for those using a web page reader.
Finally, ensure that any text you use on your website can be enlarged if needed, and pick only clear fonts.
2. Keep Site Layout Consistent
Your website's overall design and look also impacts its accessibility rating.
While of course, it's OK for your homepage to look different from other internal pages, keep a consistent layout on things like product pages, blog post formatting, and the ways in which you include photo content on your website.
A way to navigate back to the home page through a button or clickable image is also something each internal page of your website needs to have.
You should also include a header and a footer on each page, along with menu options that allow people to sort through your internal pages to find what they need. You may even want to include a category listing for all your blog posts.
If you opt to include links in your posts, they need to be underlined and/or in a different color. They should also open up a new tab when clicked, not replace the current page that's being read.
3. Provide Closed Captioning/Descriptive Audio for Video Content
Just as with image descriptions, you should also make sure you provide closed captioning, transcripts, and even descriptive audio for any kind of video or spoken content on your website.
Closed captions also give you the chance to improve your search engine ranking, so there's more than one reason to take the time to type them out.
Descriptive audio means that your videos include all the standard dialogue that the characters are saying, but that before that dialogue begins, you briefly include audio snippets describing the scene. You should also include a description of any actions the people in your videos take.
For example, if a video takes place in a coffee shop, your descriptive audio might be something like,
"John, 30, is a white man with brown hair and blue eyes wearing a green shirt. Linda is a 20-something black woman wearing a blue dress. John and Linda are sitting at a table in a crowded coffee shop by a window, drinking coffee out of white mugs."
Think of it as a way of "setting the scene" for people with visual impairments.
Transcripts and closed captioning should include mentions of tone of voice, music playing in the background, and other noise like a cat meowing, someone clicking a button, or even a cough.
4. Adjust any Time Limits
Many websites include time limits on how much time a user has to finalize a purchase, complete a test/quiz, fill out surveys/forms, or even how long a user stays on the site before an ad pops up.
In order to improve your site's accessibility score, at least give users an option to extend their time limits if needed.
However, be aware that time limits do not have/need to be adjusted for obviously time-sensitive content, like online auctions or in-demand upcoming concerts, plays, etc.
If you do opt to include forms of any kind on your website, especially if they contain sensitive personal or financial information, make sure you give users the opportunity to review their answers/information before they officially submit it.
5. Include a Search Function and Sitemap
Not everything about easy accessibility has to do with those who have a disability.
Sometimes, the guidelines are in place to make it easier for everyone visiting your site to find what they need quickly. Install a search bar at both the top and bottom of your homepage and each internal page of your website so that people can type in (or tell their typing tools) what they're looking for.
After all, no one wants to spend their time going through your site page by page, so instead, they'll just leave — and your search engine rankings will take a hit.
Additionally, make sure you include a sitemap. This not only allows users to understand your site's content, but it also helps Google and other search engines to crawl and index your website more efficiently. This means you'll boost usability and get a bump in your SEO score at the same time.
6. No Text Images
Lots of people don't think about the fact that screen readers aren't able to read images of text.
Let's say you want to include a screenshot of some text from another article or even a social media post in an article you're writing for your blog. You can include the screenshot of the text, but you'll also need to type out the text in the image below it.
This isn't just so screen readers can access the content. It can also be tough for many people to read text when it's been screenshotted. Often times, you'll find that it's much more effective for you to simply type out the content yourself, and then just include a link to the original post somewhere.
Follow These Tips for Easy Accessibility To Your Website
While we know that understanding the ins and outs of website accessibility can feel like a serious challenge, we hope this post has helped you to understand that easy accessibility is more intuitive than you might think.
In fact, we bet your website already has homepage buttons, menus, and a consistent layout.
Looking to learn more about how to improve your site's overall accessibility? Want to understand how you can create content that ensures everyone feels included?
We can help you with that.
In addition to providing you with the very best SEO and web design advice, we can also help you to fill your website with content that will keep the clicks coming.
Place your content order here, and add our blog to your bookmarks bar so you don't miss out on any future advice.