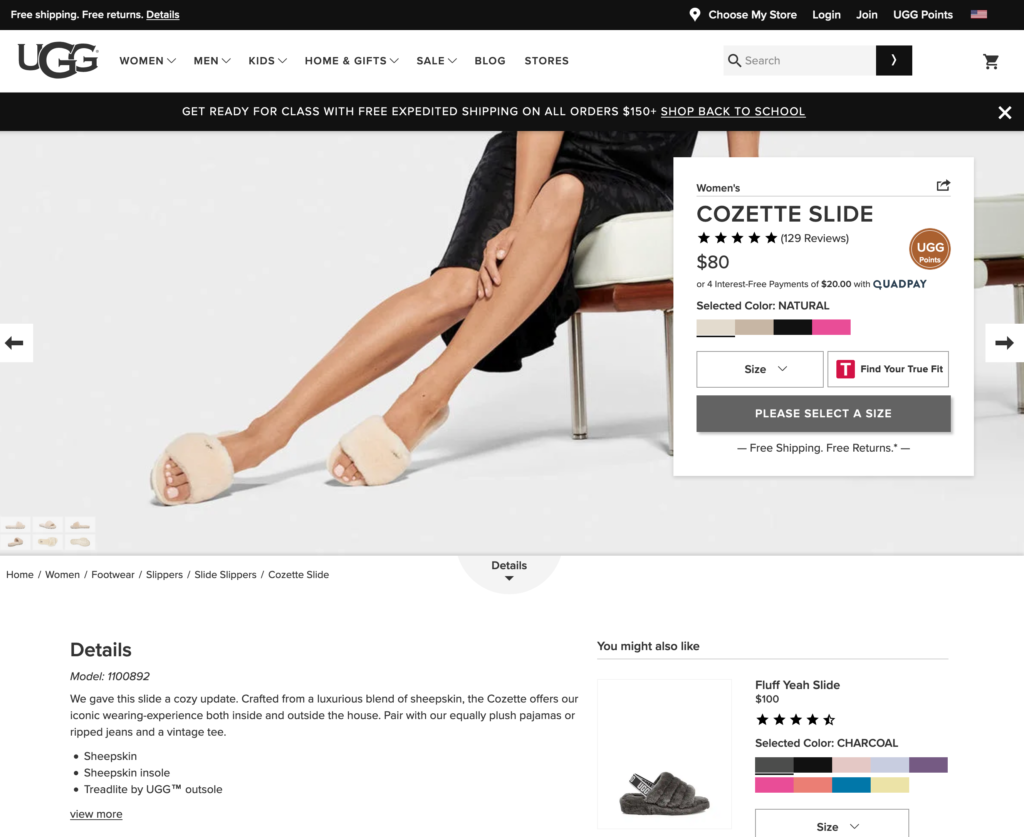 Ecommerce Copywriting: How to Write Killer Product Descriptions
Originally posted on https://www.pixelproductionsinc.com/ecommerce-copywriting-how-to-write-killer-product-descriptions/
When buyers come to store, they talk to a salesperson to learn more about a product. When they visit an online store, they hit your product landing page and read the product description to get the same information.
So if you want to boost sales, you should learn how to create killer descriptions.
In this article, you will find copywriting tips and tricks that will help you to take your eCommerce business to the next level.
Write from scratch
The first rule of success is to write everything from scratch. Yep, even if you sell a bunch of similar products, you can't use the same description.
Firstly, duplicated product descriptions may confuse your prospective customers. People will see no difference between product X and product Y.
Secondly, if you want to get your website to the top of Google search results, you should publish 100% unique content. The more original content you create, the better.
Get professional assistance
If you haven't hired an in-house content creator yet and can't cope with the workload on your own, get help from professional writers. Here are a few online services that might be helpful for your eCommerce business:
Know your target audience
When it comes to seo copywriting, it's crucially important to define the target audience. When writing a product description, you should know exactly who buy and who consume your products.
Yep, the chances are that your buyers and consumers are two different groups of people.
Let's imagine that you sell organic cosmetics for teens. Who consumes your products? Teenagers. Who pays for your products? Parents of teens.
If you want to grab the attention of teenagers, you should make your website look catchy. If you want to boost sales, you should write product descriptions that will convince parents that your products are safe, effective, and are worth buying.
Optimize product descriptions
When writing a product description, don't forget about SEO. You should choose one or two focus keywords and use them wisely. To achieve the highest result, keep the keyword density within 1-3% and use LSI keywords.
To attract more visitors to your website, you also should do the following:
Optimize meta titles. Choose the terms that your target audience uses to find your products online. Start your meta title with the most important keyword.
Add meta descriptions. Write a summary of a web page using 160 characters or less. Make sure that meta description contains a focus keyword.
Add bulleted lists
Modern people are busy. They don't have spare time to read each and every product descriptions. And this is the reason why you should make your text scannable.
If you add bulleted lists and highlight the most important information about the product, you will easily grab the visitors' attention. It will help you to reduce bounce rate and, consequently, improve Google rankings.
You can use bulleted lists to present the following information:
Technical parameters of the products (e.g., length, weight, capacity)
Major benefits (e.g., eco-friendliness, low cost, 5-years warranty)
Unique features (e.g., exclusive technology, additional accessories)
Use simple words
Keep in mind that your website's visitors have different backgrounds. Some of them are not fluent in English, others – have poor vocabulary because of low education level. So if you want to reach a wide audience, you should avoid using sophisticated words and writing long complex sentences. The simpler your content strategy is, the faster your eCommerce business will grow.
Check grammar
Your product descriptions must be perfect in terms of grammar. Whether you create copies by yourself or use writing services, you should take proofreading and editing seriously.
Why it's so important? The point is that if the text is written with typos or bad grammar, it scares your prospective buyers away. If the quality of your product description is low, people will believe that the quality of your products is also far from perfect.
Today, you can check the quality of your texts with the help of online services such as Grammarly and TrustMyPaper. It will take you just a few minutes but will help you to ensure the high quality of every product description you publish on your site.
Be creative
There are thousands of similar products available at the market. And most of these products have the same descriptions. To beat the competition, you should be creative. You should do your best to make your product descriptions to stand out.
Your primary task is to make your texts catchy and interesting to read. And then the website's visitors will read your product description from the first to the last sentence. So it will be easier to convince them to make a purchase.
Maintain your brand voice
Remember that product description is an essential element of your content strategy. It means that, when writing a product description, you should set the tone that maintains your brand voice.
For instance, if you sell luxury textile to middle-aged wealthy people, you should use formal language and set a serious tone of voice. If you sell cheap yoga mats to Millennials, you should use informal language and set a friendly tone of voice.
Summary
In 2019, you have access to all tools necessary to build a successful eCommerce business. So go ahead. Create killer product descriptions and see your sales skyrocket.