DJI MINI 2 VS DJI AIR 2S VS MAVIC 2 COMPARISON: WHICH MAVIC IS RIGHT FOR YOU?
Originally Posted On: DJI Consumer Drone Comparison 2021 (drdrone.ca)
With the fresh release of the DJI Air 2S, we've decided to do another comparison to help you decide which consumer drone in the Mavic lineup will give you exactly what you're looking for. Whether you're a beginner interested in the DJI Mini 2, a semi-professional photographer looking at the DJI Air 2S, or an expert pilot trying to decide between the DJI Mavic 2 Pro and DJI Mavic 2 Zoom, we should be able to help you decide: Here's what you need to know about these DJI consumer drones:
---
DJI Mini 2
DJI Air 2S
DJI Mavic 2Pro

140x82x57 mm Folded

160x202x55mm Unfolded

180x97x77 mm Folded

183x253x77 mm Unfolded

214x91x84 mm Folded

322x242x84 mm Unfolded

Forward + Backward + Upward + Downward Sensors
---
---
---
Each of these 3 Mavic models features similar-looking designs with a signature matte, light-grey color. However, they differ significantly in terms of size and weight, although each one folds down to a compact and portable size.
As its name suggests, the DJI Mini 2 is the smallest of the Mavic drones (and all DJI drones). It weighs only 249 grams, just under the 250g weight limit set by Transport Canada. This is a huge perk to novice pilots because it means that you don't need a license or a registration to fly this drone. If you're looking for a drone that's small and easy to use as you get started, then the DJI Mini 2 is a great starter drone. It's also the most portable of the Mavic drones as it fits in the palm of your hand once completely folded.
---
The DJI Air 2S has a weight of 595g, which is right in the middle between the Mavic Mini 2 and the DJI Mavic 2 Pro and Zoom. Thanks to its heavier weight and slightly larger design, the DJI Air 2S can boast a few more high-tech features without sending the price skyrocketing. While the Air 2S is slightly larger than the DJI Mini 2 when folded, it can still fit easily in a small bag or case when traveling.
The DJI Mavic 2 Pro and Mavic 2 Zoom are the heaviest and largest drones in the Mavic lineup, with the Pro weighing 907g and the Zoom weighing 905g. With this extra weight comes the most advanced features of any of the DJI Mavic drones. Although the Pro and the Zoom differ slightly in weight due to the different cameras that each possesses, their design is almost identical. Also, it should be noted that despite the larger size, both drones fit snugly in almost any backpack and are still easy to transport.
---
---
The Mini 2 includes a 3-axis gimbal and an upgraded camera from the previous Mavic Mini. Its camera is capable of shooting 4K video at 30 frames per second as well as 12-megapixel photos in either JPEG or DNG raw format. Another perk of the Mini 2 is its 4x digital zoom capabilities that are available when shooting in 1080p. If you're an amateur photographer or videographer, this gives you plenty to work with for an affordable price.
---
---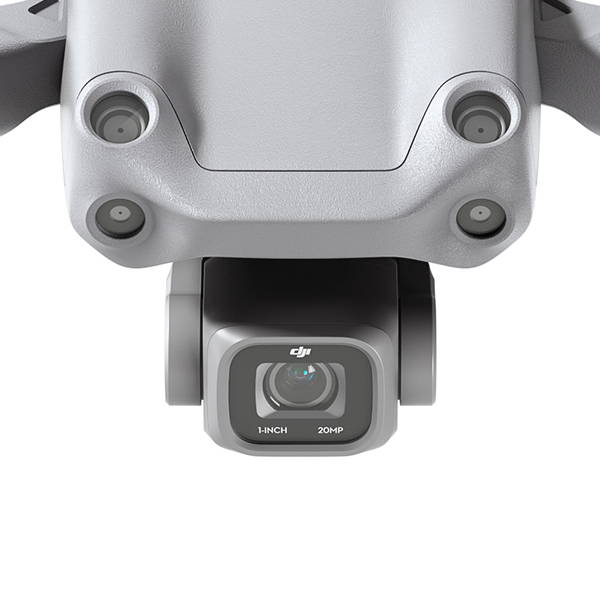 If you're looking for photography that's on a bit more of a professional level, then the Air 2S is a great step up. The DJI Air 2S also comes with a 3-axis gimbal as well as an upgraded camera from the previous Mavic Air 2. However, the Air 2S has an amazing camera with a 1-inch CMOS sensor that can shoot 5.4K/30fps and 4K/60fps video as well as 20-megapixel photos. This captures incredible levels of detail and natural color tones in both regular and low-light conditions.
---
Both the DJI Mavic 2 Pro and Mavic 2 Zoom come with the same 3-axis gimbal system, but they both have high-quality cameras that each serve a unique purpose. The Zoom is notable for its 2x lossless optical zoom from 24mm-48mm while in flight, giving you shooting modes such as Super Resolution and the unique Dolly Zoom effect that help you create cinematic photos and videos with ease.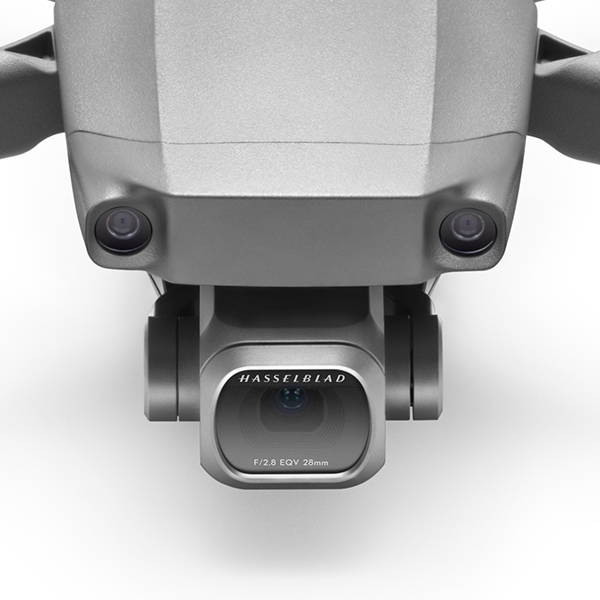 While both the Zoom and the Pro capture 4K video at 30 fps, the Zoom can only capture 12-megapixel photos. The Pro, on the other hand, can capture 20-megapixel photos. This is because of the Pro's 1-inch CMOS sensor, which enhances the color, light, and detail of a photo while giving you greater flexibility in post-production. If you're interested in using optical zoom to zero in on a shot from a safe distance, then the DJI Mavic 2 Zoom is the drone for you. But if you want the highest quality camera that money can buy, either the Pro or the DJI Air 2S will be your best bet.
---
---
The DJI Mini 2 has a maximum flight time of 31 minutes and a video transmission range of 10km. This allows you to spend all the time you need to capture the perfect shot without worrying about changing locations or having to recharge the battery. It also features wind resistance of up to 37.8 km/h and can reach speeds as fast as 57.6 km/h. This is remarkable endurance and speed for such a small drone, making the Mini 2 not far behind the other consumer drones in the Mavic lineup in terms of flight performance.
The DJI Mavic Mini 2 also features an upgraded OcuSync 2.0 transmission system with 2.4/5.8 GHz auto-switching that cuts through interference and signal fading to keep your connection stable and your video downlink smooth.
---
---
The DJI Mavic Air 2S features the same maximum flight time of 31 minutes as the Mini 2, although it can transmit video at 1080p to a maximum range of 12 km. This video transmission range is the furthest of any of the Mavic drones. It also features an even more upgraded OcuSync 3.0 transmission system, which uses the Dual Frequency 2.4/5.8 GHz auto-switching with 4 antennae to give you smooth and reliable video feed in even the most challenging of weather conditions. If you're planning on shooting in inclement weather or you prefer an extended range, then the DJI Air 2S is the best you can get.
The DJI Mavic 2 Pro and Zoom both have maximum flight times of 31 minutes and ranges of 8km, which is is the shortest range of any of the Mavic models. They both also use the OcuSync 2.0 video transmission system and feature the same wind resistance and temperature range as the Mini 2 and Air 2S. However, the place where the DJI Mavic 2 Pro and Mavic 2 Zoom stand out is in their speed, as they can go as fast as 72 km/h in S-mode.
---
---
---

The DJI Mini 2 comes with a few intelligent flight modes that are useful to both novices and experts alike. Smart Return to Home is a handy feature that automatically sends the drone back to its starting point. It also comes with automatic takeoff and precision hovering, allowing beginners to more easily operate the drone.
The QuickShot modes are where the DJI Mavic Mini 2 really shine, as they allow you to shoot quick cinematic videos with the press of a button. All you have to do is select from modes such as Dronie, Helix, Circle, Rocket, and Boomerang, and watch as the drone flies in a preset movement. These videos give you stunning effects that you can easily share on social media and impress all of your friends.
The DJI Mavic Air 2S comes with even more intelligent flight modes that help you shoot more professional-level footage. If you're looking for a drone that can help you create even more complex shots without needing too much post-processing, then the Air 2S is right for you. MasterShots is the next evolution of QuickShots, giving you up to 10 cinematic aerial maneuvers to choose from. All you have to do is mark the subject of your shot on the screen and select from your MasterShot from either the Portrait, Proximity, or Landscape mode.
The Air 2S also features FocusTrack, which allows you to either follow or orbit your subject in one of three different modes. Spotlight 2.0 keeps the subject in the center of the frame while you fly the Air 2S and even includes a digital zoom feature. You can also use the advanced ActiveTrack 4.0 feature to keep the camera fixed on a subject even when an obstacle gets in the way. Lastly, Point of Interest 3.0 will fly the drone in a perfect circle of a preset radius or altitude, giving you a unique circular video.
The DJI Mavic 2 Pro and Mavic 2 Zoom both include all six QuickShot modes as well as earlier editions of ActiveTrack and Point of Interest. However, both include additional features such as Waypoints, Tripod Mode, and the TapFly feature. These provide the key advantage that the DJI Mini 2 doesn't have in that they support flight planning capabilities for mapping applications. It remains to be seen whether or not the Air 2S will offer the same level of support. If you're planning on using the consumer drone for mapping, then you'll want to buy either the DJI Mavic 2 Pro or Zoom.
The Zoom also includes two unique features that none of the other drones have. Super Resolution stitches together multiple photos to provide one outstanding 48-megapixel photo. The Dolly Zoom effect also gives you a Hitchcock-like effect that zooms in on a subject while distorting the background of the image outwards.
WHICH DRONE IS BEST FOR YOU?
Which of these consumer drones works best for you depends on several factors. The first is your budget, as you may not be willing to shell out thousands of dollars for the most powerful drone on the market when you're just starting out. The DJI Mini 2 is your cheapest option at only $569, making it perfect for beginners and recreational users. If you're just planning to use a drone to take a few cool videos with your friends, the DJI Mini 2 should work just fine.
The DJI Mavic Air 2S is the next level up, with a price of $1,299. While this may seem like a lot compared to the DJI Mini 2, it offers you a significantly more advanced camera and a whole bunch of intelligent flight modes. Semi-professional photographers and videographers will love the Air 2S as it can give you the ability to capture stunning footage at an affordable price.
The DJI Mavic 2 Zoom is the next level up in terms of price, with a price tag of $1,839. If you're looking for something with outstanding zoom capabilities, then it'll be well worth the money. The most expensive drone in the Mavic line is the DJI Mavic 2 Pro, which costs $2,019. This drone does give you the most powerful camera performance and flight capabilities of all the rest, however, so if you're looking for the best that money can buy, you can't do any better.