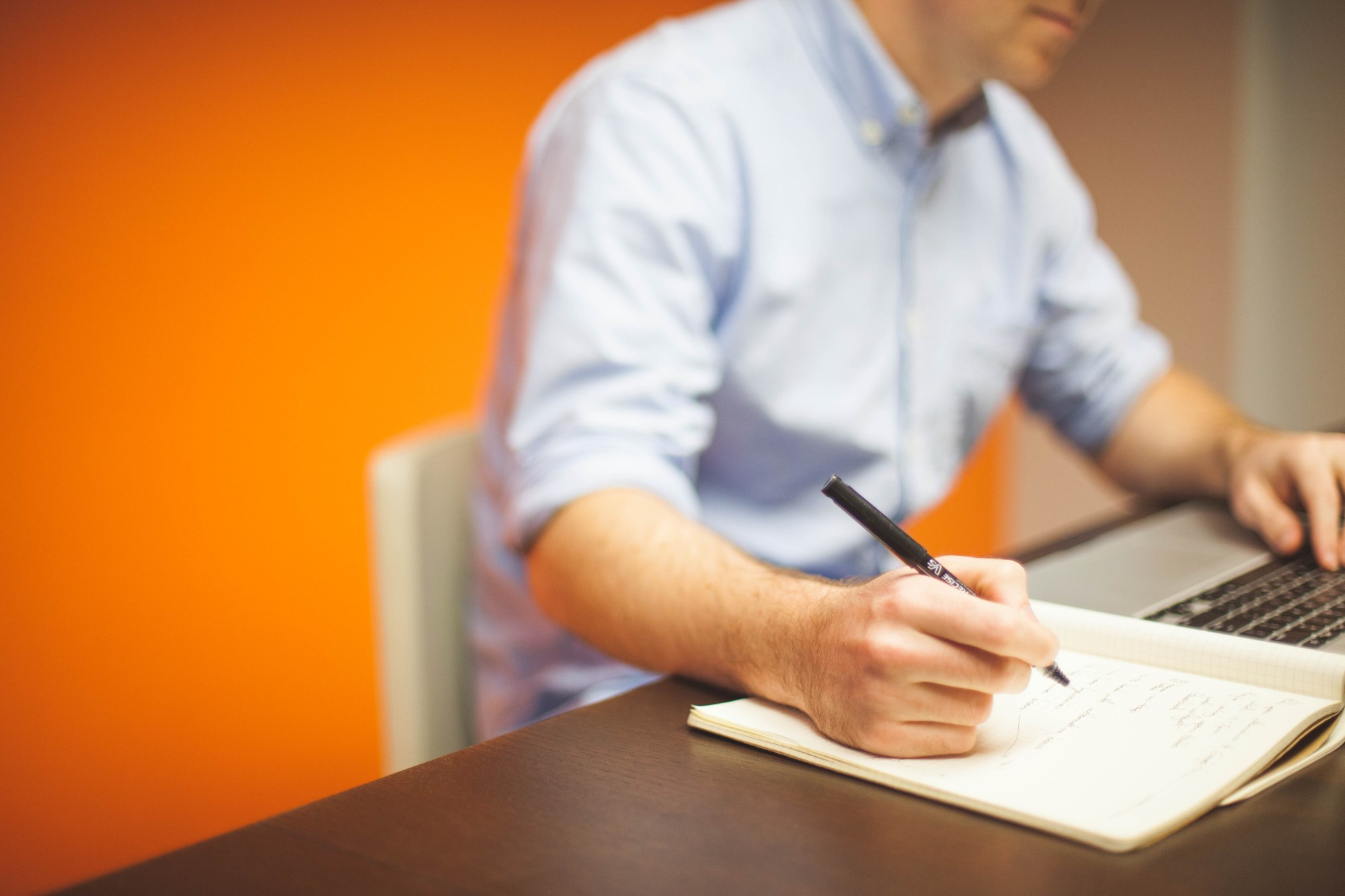 Fight for Your Write to Create: Best Creative Writing Careers
Did you take a creative writing degree and are now looking for a job? 
Some people assume creative writing only leads to journalism and editing careers. That's not true! There are a lot of ways to put your skills to good use. 
You can do so much more than work as a newspaper or website journalist. To help you figure out your next career move, check out our list below of some of the best creative writing jobs.
Fiction Writing
Becoming a published fiction writer is perhaps the ideal creative career. Who doesn't want to become the next big sensation? Who doesn't want their work to become as popular as Harry Potter, A Song of Ice and Fire, or The Hunger Games?
The traditional route involves writing a manuscript and then sending it to different publication agencies or directly to a publisher. You may have to send your manuscript around before someone agrees to publish your work.
However, with today's digital market, you can self-publish on sites like Lulu.com or the Amazon Kindle library. Titles like 50 Shades of Grey made it big despite starting as indie fan fiction projects.
Don't limit yourself to novels. You can write for online magazines or publish a collection of short stories. You could focus on novelettes or write solely for fiction websites.
Podcaster
Yes, working as a professional podcaster is one of the best career options for creative writing majors. There are at least 62 million podcast listeners in the US alone. If you want to flex your writing muscle and work on programs that get people interested, this could be the platform you need. 
Podcasting covers a wide range of options, too. You could write segments for educational podcasts, political topics, or hobbyist endeavors such as podcasts dedicated to Dungeons & Dragons sessions. If you want, you could place a few cameras, so that you can also release a video version of the podcast on platforms like YouTube or Facebook.
Screen or Playwright
Another option for a successful creative writing profession is to get a career in writing for movies or stage plays. You don't have to aim for creative writing jobs in Hollywood or Broadway; there are tons of indie film projects, local stage performances, and network TV programs to jump into. 
You can also work as a screenplay writer for documentaries, church films, advertisements, and YouTube content. You could launch a successful career writing for YouTube creators, particularly those who need content daily or weekly. 
Copywriter
Copywriters are all about writing content that sells something. It could be as simple as writing content on a web page to promote a particular product or writing slogans and taglines for posters. You could work as a copywriter for print materials, writing content for flyers, and pamphlets.
People often confuse copywriting with blogging. Blogging covers a wide range of topics, but you can focus on blogs that serve as copywriting material. If they promote and sell a product or service, then they fall under this category.
You could work entirely as a copywriter for websites. You'll focus on writing web content for their pages and blog posts. The central focus is to promote the site and its services or products to their visitors.
Ghostwriter
Are you comfortable writing something for someone and not taking any credit? Are you comfortable getting a one-time payment for all your hard work? If you are, then you could carve a lucrative career as a ghostwriter.
Keep in mind that as a ghostwriter, you have no claim over the work you did.
As a ghostwriter, you could explore a wide range of creative options. You could focus entirely on ghostwriting fiction novels, screenplays, blogs, or academic papers. You could work as a ghostwriter solely for non-fiction work, such as biographies or documentaries.
Video Game Writer
Writing in video games grew over the decades. Nowadays, you'll find games with epic stories that can rival the quality of some of the most amazing movies.
Consider the stories of games like The Last of Us, God of War, and Mass Effect. Even games where a story isn't often the focus, such as platformers, you'll still see amazing writing. Consider games like Celeste, The Messenger, and Axiom Verge. 
All of these require an expert creative writer to handle the narrations, dialogue, scenarios, and more. Writing for video games is quite different compared to writing a book, but it's as fulfilling, especially when you see it all come together.
Academic Writer
Do you have the skills needed to write a good thesis paper? Do you know how to choose a capstone topic for undergrad students? You could work as an academic writer.
Does that still count as a creative career? It does! Even though you'll focus more on research, putting all the information together into a cohesive paper requires creativity and writing skills.
Social Media Marketer
Have you ever wondered who writes all the fun and creative tweets for Wendy's? That falls under the responsibility of the social media manager or social media marketer.
You could step into this career choice and practice your creative writing this way.
You may prioritize writing Facebook posts, Instagram captions, or descriptions for YouTube videos. This is one of the most crucial jobs in any business because your work directly affects branding. The words you put out reflect how a business engages with its community.
Launch a Successful Creative Writing Career Now
Don't limit your creative writing skills to journalism or plain-old editing. There are so many career options available, so feel free to explore and give them all a try. You might discover a new passion or a niche you excel in!
But don't stop with these creative writing jobs. If you want to discover even more career guides and lifestyle tips, feel free to read more of our articles right here. We cover a wide range of topics to help you out!