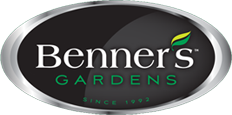 Benner's Gardens: A Leading Deer Fencing and Wildlife Protection Systems Provider for Over 20 Years
Founded in 1992, Benner's Gardens has been the leader in deer fencing and wildlife protection systems for over 20 years. They provide a full range of species-specific deer fences, wildlife netting, and other products to help protect your property from unwanted deer, rabbits, groundhogs, and other animals. Their professional consultants will help you choose the right products with the best installation practices to help keep your property safe.
FOR IMMEDIATE RELEASE
Hudson, NY, August 12, 2022— Benner's Gardens is pleased to announce that they have been recognized as a leader in deer fencing and wildlife protection systems for over 20 years. Benner's Gardens has been leading and continues to strive for excellence in customer service and quality products. The company has built its reputation on being innovative and offering designs that meet each client's unique needs.
"Our proprietary deer fence for gardens provides an effective deer proof solution to your garden and landscape needs. We offer a range of custom deer-proof fencing and wildlife protection systems to meet any application or budget," says Janice Mullin, the spokesperson at Benner's Gardens. "Since our inception, we have developed the best deer and gardening systems which are durable, effective, and virtually invisible."
Benner's Gardens has garden protection and deer fencing systems that are simple to install and maintain. The company's deer fencing is highly effective since it is both evident and sturdy. When placed correctly, the material is effective enough to stop a running deer as large as a buck.
To ensure that Benner's products last as long as possible (as long as 15-20 years for Benner's Advantage Plus Fencing), they use high-quality polypropylene materials and incorporate UV stabilizers and inhibitors into the construction.
It's possible to keep deers out of gardens or other places without affecting the property's appearance with the help of Benner's Deer Fencing, a high-strength, weather-resistant polypropylene mesh grid. The company offers a 7.5′ height for deer fence to prevent deer from jumping over, easy to install for all properties and layouts, and an alternative to electric fences. Additionally, Benner's Garden offers poly deer fences, metal deer fences, snow fences, fencing kits, access gates, and posts & accessories.
"With our outstanding customer service and commitment to quality, Benner's Gardens has become a leader in the industry. We have a reputation for excellence in deer fencing systems, wildlife and animal control, and snow fence products," adds Mullin. "We offer deer fence products that provide advantages that are hard to find elsewhere."
About Benner's Garden:
Benner's Gardens has specialized in deer fencing for nearly 20 years. Our deer fencing is made from excellent materials to last for years with no maintenance. UV-treated, black polypropylene mesh (1.75″ x 1.75″ apertures) is deer-proof and easy to install between trees or on Benner's Posts. We offer a compassionate alternative to conventional fencing systems that don't rely on hazardous components like electric shock fences.
Our fencing system can be a permanent or temporary barrier. By making a safe deer fence alternative, we care for your garden's inhabitants. UV-protected polypropylene plastic composite bi-polar extrusion is used for our deer fencing. This composite replaces shattered wood or metal fence boards.
Contact Information:
Name: Janice Mullin, Office Admin
Organization: Benner's Garden
Address: 1 Hudson City Centre, New York
Phone: (518) 828-6611
Website: https://bennersgardens.com/
Email: [email protected]
Originally posted On: https://syndication.cloud/benners-gardens-a-leading-deer-fencing-and-wildlife-protection-systems-provider-for-over-20-years/